Natural World Heritage sites represent the world's pre-eminent areas of biodiversity, and their identification and protection are key parts of the global community's responsibility for conservation. When emergencies occur or urgent threats to these sites arise, critical time is often lost organizing a response, during which precious natural world heritage may be irreparably damaged.

Emergency Situations
Despite their undeniable value to society, natural World Heritage sites face many challenges that threaten their existence. The most acute challenges are often extremely time sensitive and require an immediate response.

Mechanism


The RRF provides an ideal mechanism to commit to saving some of the best-known and iconic sites worldwide by an immediate and cost-effective contribution to safeguarding the planet's legacy for the future.

Achievements
Since 2006, the RRF has provided over $1,000,000 of emergency support to 34 World Heritage properties and 8 sites inscribed on Tentative Lists, contributing to the protection of over 25 million hectares of the world's most valuable natural heritage.

Case Study
Fires in the Prek Toal Wildlife Sanctuary, Cambodia, threatened regionally and globally important breeding colonies of water birds. The RRF grant allowed to buy essential firefighting equipment and successfully avert a disastrous impact on breeding colonies.
Emergency Situations and Response Mechanism
Malpelo Fauna and Flora Sanctuary © UNESCO
Emergency Situations
The RRF targets resources to tackle threats that are time sensitive, where there is a clear argument for immediate action to avoid or mitigate significant negative impact.
By focusing on World Heritage sites, the RRF prioritizes support for sites of outstanding universal value that are the planet's lasting legacy for future generations. Many of the world's disasters occur without warning and leave behind horrific consequences. Without a fast acting response, the devastation of such disasters can magnify.
Such disasters include both natural and human-induced challenges such as:
Natural disasters including earthquakes and wildfires causing sudden and unpredictable damage to ecosystems and rural livelihoods;
Man-made crises having knock-on effects on wildlife including armed conflicts and oil spills;
Dramatic increases in the over-exploitation of wildlife such as poaching events decimating wildlife populations;
Uncontrolled and unregulated fast-paced development projects such as illegal road construction and dam prospecting within outstanding natural habitats.
This is why the RRF plays an essential role, making funds immediately available to provide support when it is needed most.
Mechanism
The RRF provides individual grants of up to $30,000 and makes funding decisions within a target of 8 working days, making it the world's fastest conservation funding body.
Grant approval is subject to receipt of an application, which:
Clearly demonstrates the severity and time sensitive nature of the emergency;
Proposes an appropriate response to the emergency;
Is submitted by a reputable organization, with the appropriate capacity to deliver against the project objectives.
The RRF provides support for a range of emergency activities to enable:
Rapid threat assessment; elimination and/or impact mitigation;
Support to vulnerable sites deemed essential to avoid a return to emergency status;
Response to time sensitive opportunities that will significantly strengthen the biodiversity status of a threatened natural World Heritage property.
Applications to the RRF must meet each of our criteria in order to qualify for funding. Please find these criteria and application forms here.

$1,000,936
spent in emergency response funding

34 World Heritage Sites
and 8 sites on Tentative Lists of 26 State Parties supported

141 flagship species
benefitted directly through urgent relief
Case Study
Prek Toal Wildlife Sanctuary, Tonle Sap, Cambodia
Tonle Sap Lake, Cambodia © FFI, Rob Harris
Context
Prek Toal Wildlife Sanctuary, a Ramsar site at the northern end of UNESCO Biosphere Reserve Tonle Sap Lake in Cambodia, harbours globally significant populations of threatened birdlife including spot-billed pelican and greater adjutant.
Emergency
In 2016, a combination of delayed rains and high temperatures exacerbated by El Niño caused the site to suffer the most extreme fires in living memory. At Prek Toal, fires were threatening to decimate the regionally and globally important breeding colonies of a variety of large waterbird species.
Support
In April 2016, Wildlife Conservation Society applied to the Rapid Response Facility for emergency support for firefighting at Prek Toal Wildlife Sanctuary, and the RRF provided a grant of $29,990. The objective of the RRF grant was 'to avert a socio-economic, ecological and cultural disaster by extinguishing the fires in Prek Toal Core Area of the Tonle Sap Biosphere Reserve as quickly as possible'.
Impact
The RRF grant enabled the rapid deployment of artisanal fire-fighting methods (pipes and pumps) by a diverse team of Ministry of Environment rangers, community members and local administrative officers. Focusing on one of the main channels that separates the Wildlife Sanctuary from the exterior 'upland' area, firefighting successfully averted disastrous impacts on the bird breeding colonies. Important legacy impacts of the grant also include the prioritization given to the need to build fire management and mitigation capacity.
Garamba National Park © Nuria Ortega
Launched in 2006 the RRF is a partnership between Fauna & Flora International (FFI) and the UNESCO World Heritage Centre, with past and present donor support provided by United Nations Foundation and Foundation Franz Weber.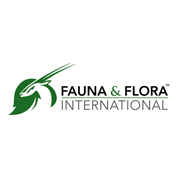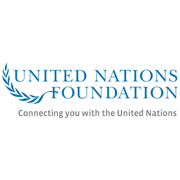 To make the best possible funding decisions that can have the largest possible impact and make efficient use of resources it is essential to make use of the best information available.
The UNESCO World Heritage Centre, with its global reach of 193 States Parties, has the global network needed to provide insight to the social, political and environmental context of unfolding emergencies.
Fauna & Flora International's innovative and 'on-the-ground' approach to conservation provides practical knowledge and experience of the challenges and means of bringing about effective solutions. Through this collaboration, the RRF operates a rigorous review and monitoring process that ensures the highest possible impact of investment.
Since 2013, Franz Weber Foundation has been the third core partner of the RRF. As well as providing vital financial resources, Franz Weber has contributed invaluable insights and experiences to the grant decision-making process and the strategic direction of the fund. Over the five years, the partnership with Franz Weber Foundation has enabled the RRF to make 12 grants to the world's most valuable natural sites at critical times, protecting wildlife and habitats from irreversible harm.