Government of Norway
Since Norway joined the World Heritage Committee in 2017, it has significantly stepped up its support for the implementation of the UNESCO World Heritage Convention.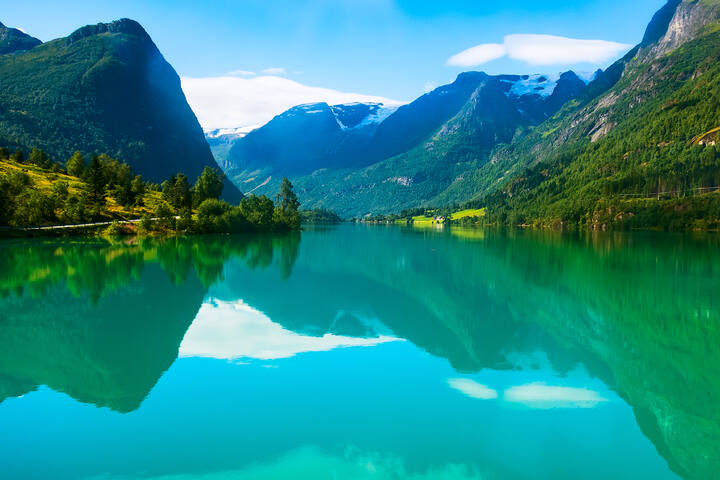 © Shutterstock / Nataliya Nazarova
Norway provided a grant of NOK 25 million (US$ 2.9 million) in July 2019 to the World Heritage Fund to strengthen efforts to improve the state of conservation of World Heritage sites in Africa. In December 2020, Norway committed an additional amount of NOK 50 million and in December 2021, an amount of NOK 2 million. In December 2022, Norway renewed its committment for a four-year period, with a contribution of NOK 25 million (US$ 2.5 million). This increases Norway's overall contribution to the World Heritage Fund to NOK 102 million over seven years. Prior to these grants, Norway has already funded World Heritage activities in Africa for US$ 482,000. Norway was a member of the World Heritage Committee for the period 2017-2021.
Supporting World Heritage in Africa
The funding provided by the Government of Norway to the World Heritage Fund is dedicated to the preservation of World Heritage sites in Africa, in particular natural World Heritage sites inscribed on the List of World Heritage in Danger or sites severely threatened. The funding enables the UNESCO World Heritage Centre to develop and implement, together with States Parties and other conservation partners, a range of ambitious activities towards the preservation of natural, cultural and mixed sites in Africa.
The World Heritage properties in Africa face a variety of threats from armed conflict to development pressures, unsustainable use of natural resources, rapid urbanization and climate change. The COVID-19 pandemic has been mounting challenges at some sites, closing them from visitors and sometimes from guards, which affect local livelihoods and security situation.
At the same time, the demands of heritage conservation have grown despite improved management of World Heritage in many sites over the last reporting period. On one hand, Africa's rapid pace of development puts its World Heritage sites under increasing pressure. On the other, there is a need to ensure that heritage protection contributes to human well-being by strengthening the three dimensions of sustainable development that are environmental sustainability, inclusive social development, and inclusive economic development, as well as the fostering of peace and security.
In addition to the project activities in Africa, Norway also contributes to the Rapid Response Facility, a mechanism that aids protected areas in the event of an emergency and sudden crisis. Further, with the support of Norway, UNESCO promotes the List of World Heritage in Danger as a key conservation tool of the World Heritage Convention.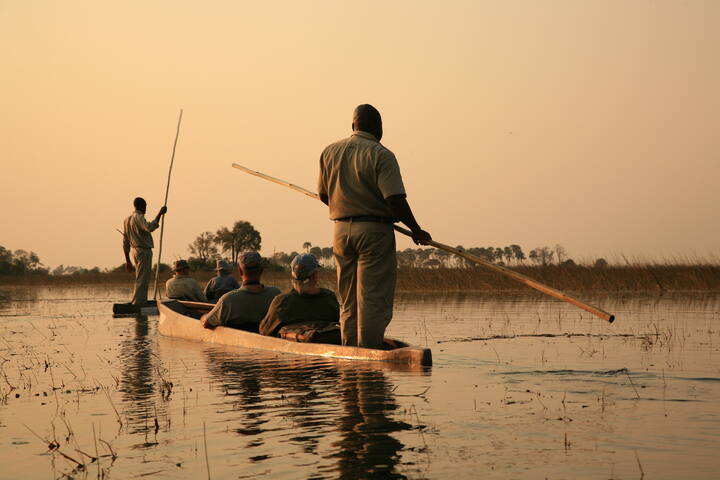 © Shutterstock / Anders Stourstrup
Conservation for sustainable development
The World Heritage Sustainable Development Policy (2015), adopted by the World Heritage Committee, provides concepts and principles linking conservation of the Outstanding Universal Value of World Heritage properties with sustainable development. The participation of local communities and indigenous peoples, gender equality and human-rights based approach are central to these aims.
All project activities supported by Norway aim at making an important contribution to Agenda 2030 and the Sustainable Development Goals. The projects deploy strategies and practices that contribute to effective and equitable management of World Heritage sites, support human well-being and social inclusion of local communities, and enhance the capacity of heritage practitioners and institutions in Africa.
See also 5C. Progress report on Priority Africa, sustainable development and World Heritage (presented at the 44th session of the World Heritage Committee, 2021)
Conservation activities
supported