Periodic Reporting
Every six years the States Parties of Europe and North America are invited to carry out a Periodic Reporting exercise for the World Heritage properties located in their territory in order to provide an assessment of the application of the World Heritage Convention, to facilitate the update of information and to record possible changes in the state of conservation of their properties.
Report and Action Plan
Final Reports on the Outcomes of the Second Cycle of the Periodic Reporting Exercise and Action Plans for Europe and North America.
Second Cycle (2012-2015)
 The Periodic Reporting exercise involves an online questionnaire pre-filled with relevant information from the official records. Focal Points and Site Managers are invited to complete and update this information. Access to the questionnaire is reserved to Focal Points of States Parties (Sections I and II), and Site Managers (Section II).
  The Second Sycle of the Periodic Reporting exercise for Europe and North America started in July 2012. Due to the high number of World Heritage properties, the exercise is conducted over three years with countries divided into two groups (A and B). However the questionnaire will be available for completion and submission to the respective groups only during the year as follows:
Group A
September 2012 - 31 July 2013
Austria - Belgium - Canada - Denmark - Estonia - Finland - France - Germany - Iceland - Ireland - Latvia - Lithuania - Luxembourg - Monaco - Netherlands - Norway - Sweden - Switzerland - United Kingdom - United States of America.
Group B
September 2013 - 31 July 2014
Albania - Andorra - Armenia - Azerbaijan - Belarus - Bosnia Herzegovina - Bulgaria - Croatia - Cyprus - Czech Republic - FYR of Macedonia - Georgia - Greece - Holy See - Hungary - Israel - Italy - Malta - Moldova - Montenegro - Poland - Portugal - Romania - Russian Federation - San Marino - Serbia - Slovakia - Slovenia - Spain - Turkey - Ukraine.
Experiences of Periodic Reporting exercise in the Europe region
World Heritage National Focal Points and Site Managers play a very important role in the Periodic Reporting exercise process. They are the ones who best know the situation, challenges, opportunities and difficulties related to the management, protection, conservation and development of the World Heritage properties for which they are responsible. As the Second Cycle of the Periodic Reporting is now closed, the World Heritage Centre has collected feedback from some Focal Points and heritage experts to give their views and opinions on the exercise.
Retrospective Statements
of Outstanding Universal Value
As requested by the World Heritage Committee in 2007 (Decision 31COM 11D.1) , prior to the start of the second cycle, that all States Parties submit, by 1 February 2012, retrospective Statements of Outstanding Universal Value for those properties inscribed before 2007. The elaboration of Statements of Outstanding Universal Value is not only crucial for the adequate management and conservation of the properties but is also the basis for completing Section II of the revised questionnaire. Indeed, most questions need to be answered by referring to the Statement of the Outstanding Universal Value of the property. 
Contact us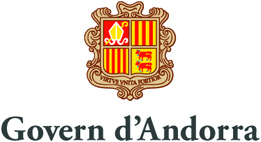 .
 This platform was made possible with the kind support of
the Principality of Andorra