Category 2 Centres under the auspices of UNESCO related to World Heritage
In recent years, the framework for training and research in the field of World Heritage has changed significantly. Among the factors that have contributed to these rapid changes, is the emerging of many new institutions now offering capacity building within the World Heritage context. In this regard, a major development was the establishment, in various regions of the world, of capacity building institutions that have been granted the status of "category 2 centres under the auspices of UNESCO", dealing specifically with World Heritage.
These organizations are not legally part of the Organization, but are associated with it through formal arrangements approved by the General Conference and are committed to engage in support of UNESCO's strategic programme objectives (in this case support for the implementation of the World Heritage Convention). They are funded directly by Member States where they are located, but their scope goes beyond the boundaries of their country. Some are regional in scope while others cover more than one region or are organized around a thematic issue. Many are involved in capacity building and research, while some are set up as foundations or funds to support activities carried out by other organizations.
Where are they? What do they do?
The World Heritage related Category 2 Centres established so far.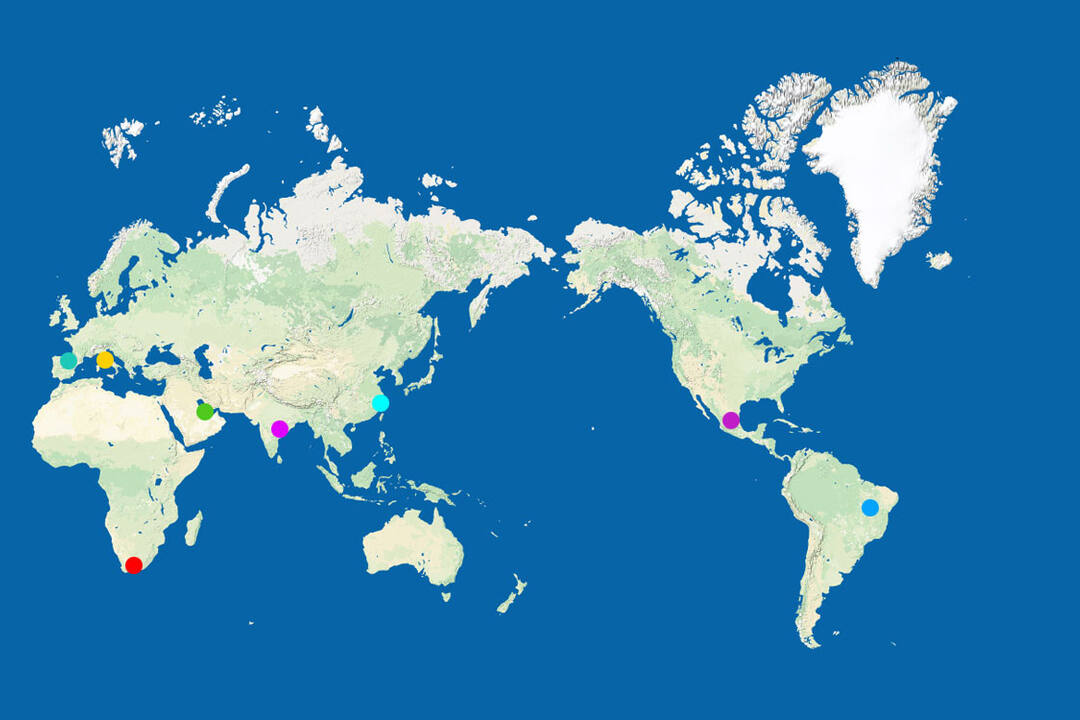 Regional Centre for Human Evolution, Adaptations and Dispersals in South East Asia (CHEADSEA)
Indonesia
2017
Others
How do they coordinate with the World Heritage Centre and among them?
The Category 2 Centres related to World Heritage work under a very comprehensive strategic framework and in a coordinated manner.
Their activities are expected to contribute to the World Heritage Strategy for Capacity Building as well as to the policies and programmes agreed by the governing bodies of the Convention, that is the General Assembly of the States Parties and the World Heritage Committee. They are in constant touch with the World Heritage Centre and take part in numerous initiatives and programmes related to World Heritage, notably in the process of the Periodic Reporting.
World Heritage Category 2 Centres also meet regularly among themselves to share their experiences and harmonize their activities.
Coordination Meetings
Eight coordination meetings have taken place so far:
April 2019 (Manama, Bahrain)
February 2018 (Robben Island, South Africa)  
November 2016 (Dehradun, India) 
May 2014 (Shanghai, China)
March 2013 (Oslo, Norway)
January 2012 (Milan, Italy)
December 2010 (Manama, Kingdom of Bahrain)
June 2023 (Sejong, Republic of Korea)

On the occasion of the 8th Coordination Meeting, in June 2023, the C2Cs adopted the Sejong Declaration of Understanding and Cooperation among the UNESCO World Heritage-related Category 2 Centres.


Sejong Declaration Text (2023)
Category 2 Centres Focal Point


Category 2 Centre Focal Point list
More Information
Institutes and Centres under the Auspices of UNESCO (Category 2).
Culture Partnership