World Heritage Volunteers 2023 Campaign. Working on the Future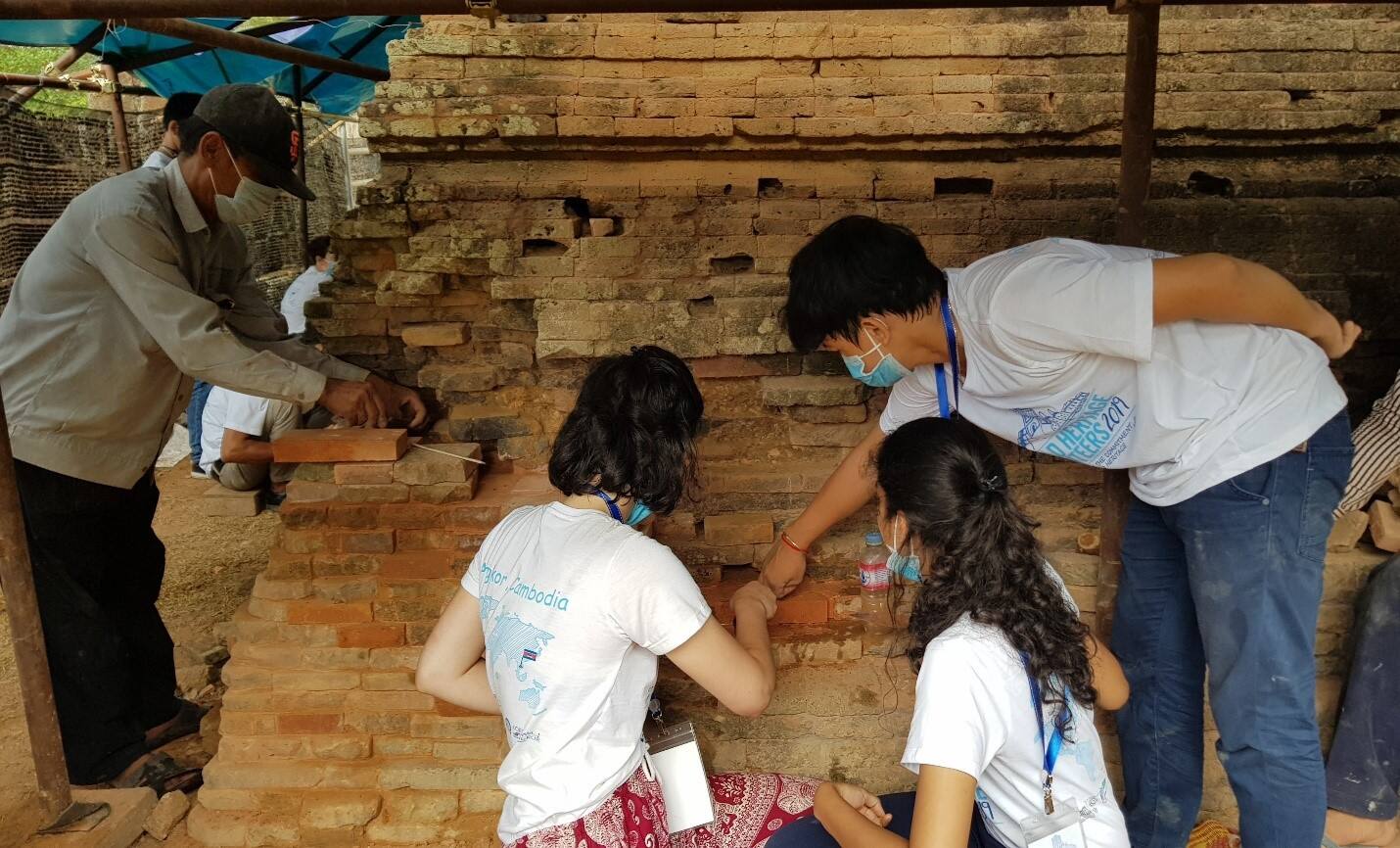 The UNESCO World Heritage Centre is pleased to announce the selected projects of the World Heritage Volunteers (WHV) 2023 Campaign, under the theme of 'World Heritage Volunteers 2023 - Working on the Future'.
74 action camp projects will be implemented from April to December 2023 at 67 World Heritage properties and sites on the Tentative Lists, by 58 organizations in 33 countries around the globe.
On the occasion of the 50th anniversary of the UNESCO World Heritage Convention, the WHV 2023 projects will involve young people, communities and site managers in building new, inclusive societies together where World Heritage is a source of resilience, humanity and innovation. National and international volunteers will work together with the local communities to preserve our common cultural and natural heritage, through concrete hands-on and awareness-raising activities, which will provide empowering and enriching opportunities to young people and enable them to go beyond the constraints of geography to some of the most outstanding places in the world.
Volunteering for World Heritage preservation is a unique experience! Come join us in the WHV 2023 Campaign!
What is the WHV Initiative?
The WHV Initiative was launched in 2008 to encourage young people to undertake concrete actions and play an active role in the protection, preservation and promotion of World Heritage. It consists of action camp projects organized by organizations or institutions, involving national and international volunteers in awareness-raising and hands on activities. These projects are implemented in cooperation with multiple stakeholders and partners, including the local communities, who work together towards the preservation of our common cultural and natural heritage.
The World Heritage Volunteers Initiative is led by the UNESCO World Heritage Centre in collaboration with Better World.
How to become a Volunteer?
To become a volunteer, please refer to the list of selected projects of the World Heritage Volunteers 2023 Campaign, along with the brief descriptions of the selected projects, below. You may choose a project of your interest, based on the activities, duration and timeline of the project. 
Please note that the UNESCO World Heritage Centre and the regional coordinators are not responsible for the selection of individual volunteers. As such, you will need to contact the organizations implementing the chosen projects directly, so that they may be able to provide you with details regarding the application procedure, and other necessary information. The contact details are available in the brief descriptions below.
Selected Projects
Full list of selected projects
for the World Heritage Volunteers
2023 Campaign
Join us
The brief descriptions of all the selected projects can be downloaded here:
*Please note that the implementation of the projects and their dates may be subject to change in case of extenuating circumstances. This list will be updated regularly to reflect any such changes. You may also contact the organizations directly for further details on the projects and their timelines.
Africa
Côte d'Ivoire
Democratic Republic of Congo
Kenya
Madagascar
Mozambique
Nigeria
Togo
Uganda
Zimbabwe
Arab States
Morocco
Palestine
Asia and the Pacific
Bangladesh
China
India
Indonesia
Malaysia
Pakistan
Republic of Korea
Thailand
Europe and North America
Andorra
Armenia
Croatia
Finland
Germany
Hungary
Italy
Romania
Spain
Sweden
Türkiye
Latin America And The Caribbean
Bolivia (Plurinational state of)
Colombia
Mexico