Dialogue between Kamal Mouzawak and Kotchakorn Voraakhom
50 Minds for the Next 50. Sustainable Tourism, Sustainable Heritage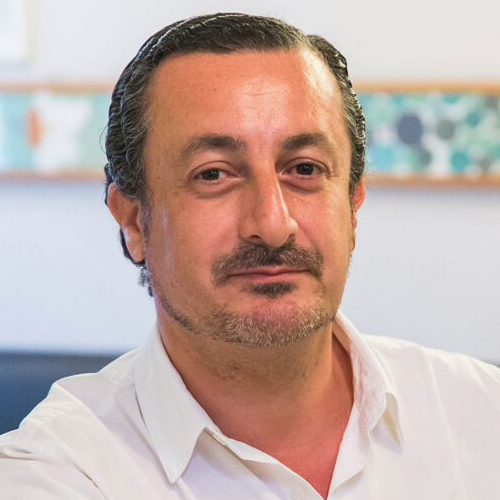 Kamal Mouzawak
Chef, food activist and founder of Souk El Tayeb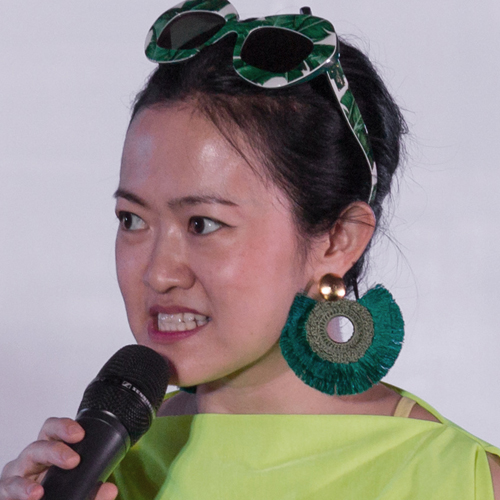 Kotchakorn Voraakhom
Landscape architect, CEO of Porous City Network and founder of Landprocess
In the Next 50… Intangible heritage such as gastronomy expresses our roots and tradition and makes synergies with built heritage towards urban resilience and sustainable tourism.
In the Next 50… Landscapes are designed for the well-being of locals against the climate crisis, ultimately fostering sustainable tourism that increases the spiritual sense of heritage and quality of life.
Summary
The dialogue between Kamal Mouzawak and Kotchakorn Voraakhom centred on the importance of local communities for sustainable tourism. They agreed that sustainable tourism must pay paramount attention to locals and their way of life. Locals are the ones who develop and safeguard heritage, tradition and surrounding environments.
Believing that food is the most sincere expression of local roots and tradition, Kamal uses the gastronomy of locals to advance sustainable tourism. He stressed that culinary heritage can increase urban resilience and the ability to respond to global crisis, and hence cannot be disconnected from built heritage. Kotchakorn emphasized that landscape architecture is a building environment that can enhance the well-being of locals and and nurture their spirit. She described her vision: to work for sustainable cities that can protect both natural and cultural heritage values as well as the life of residents.
Dialogue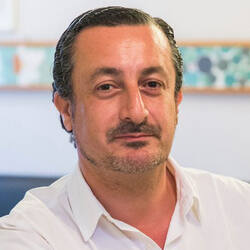 I'll start with this question about landscape design. How does it respond to the existing natural and cultural heritage and how does it accommodate tourism?
Especially in Thailand, which is the most visited country today. Lately it has had 30 million visitors annually. Can tourism be a positive force for heritage protection and community traditions?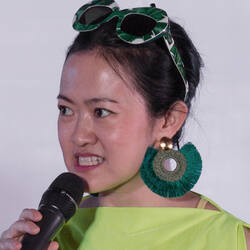 I think we have to forget about the number of people that are coming to Thailand. When you hear the information, you feel like it's a very crowded city, but actually the city of Bangkok has only 15 million people. So there are a lot of tourists coming and going compared to just the local people.
Many residents in Bangkok always say, yeah, it's the best place for visitors, but not for the residents. So the reality of how to make sustainable tourism is to be focused on the residents of the city. And for that, I think about the relationship between nature and culture. And especially when you talk about Bangkok. Have you been there?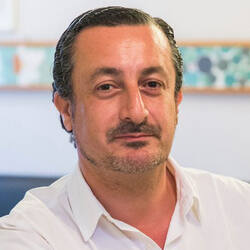 No, I haven't, unfortunately.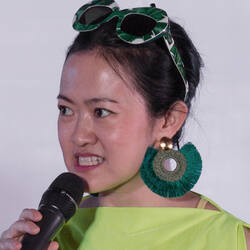 Please come and visit!
Speaking as a landscape architect, we are one of the most at-risk cities when it comes to climate change. We cannot fix the water problem in a city that is flooding, and has many other problems linked to the canals. There are more than 2,000 canals in the city, which are acting today as sewage ways and not used as public spaces. If we can reclaim those canal structures as part of our city, we could increase the quality of life of the people here.
We cannot deprive natural heritage of the value of cultural heritage. It's not about building tourism, it's about building agreeable places to live in, where locals could live in an agreeable environment that would attract tourists. So first of all, it's about building something for the locals.
People who are living in this place will be growing it, and growing in it. And urban farming is a way to build this sustainable environment. One of my projects is the biggest Asian organic farming rooftop.
I want to know more from your perspective, and I love the title 'food activist'. How could food change the city and make it more resilient and sustainable for locals and tourists?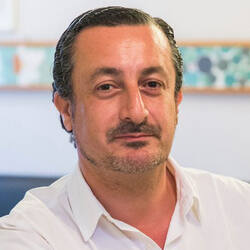 Well, it's something we've noticed very much in the Western part of the world today, because of the war in Ukraine. We saw how much we depend on wheat or oil or other things that we need for our daily consumption. And we notice how much the system we live in is a franchise. I would ask you, what do you do most during a day during your life? We need to eat. One, two or three times a day. And this is linked to how much you produce yourself, and in return how much it will give you.
As a landscape architect, you know better than me how cities were built. Belts of agriculture were next to the city centre. But the more we developed, agriculture was not as important anymore. So is vertical farming or roof farming a solution today? I don't know but I think farming should be more part of our life again.
And in my life I chose to do something that, for me, is really important: providing food to ourselves and to people around us and to our cities. In other words, being a farmer today. No one wants to be a farmer anymore, and farming and food production don't seem to be la job. In any language, the word peasant is pejorative, used to downgrade people. I don't understand how we got to this situation. I'm not against innovative new solutions obviously, but we can perpetuate traditional methods too. The most crucial thing is to bring back importance to this job, of creating agriculture, food and feeding people. And it lies in pushing more and more people to do it, in a traditional or in an innovative way.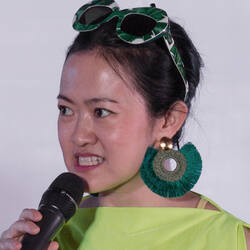 I really agree with you. And I think Thailand is one of the best known countries for food and food culture. This is part of us and yet the new generation of people in the city don't even know how to grow rice or how to eat healthy good food. This is such an important infrastructure.
Green spaces are not just for city beautification, but also for their food benefit or health benefit. And as a landscape architect, I think we can really make a change.
And food is not only about restaurants, it's mainly about what you choose to eat at home. I'm building urban farming for hospitals as well. This is so important not just for physical health, it also increases people's mental well-being. And it is a way to increase urban resilience.
One question, I know you invite many guests to eat together as a multicultural community. And I'm wondering, how does this home-like experience of eating together help protect our own culture and heritage?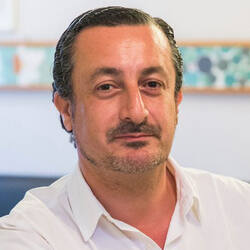 Food, in my opinion, is the most sincere expression of our roots and our traditions. If I were to ask you to show me the culture behind Thailand, what would you do? You would do a dance or play some music that I would not understand, and the architecture you cannot carry on your back. So the simplest thing is to bring a little bit of your food, to offer it to me and to tell me, this is Thailand. And I would understand it.
Food is the expression that most goes beyond time and place and it's an expression that isn't exclusive. Because my religion or my politics would maybe exclude you, but if you sit around a bowl of tabbouleh from Lebanon, I will be sharing with you and showing you a story of my roots and my traditions.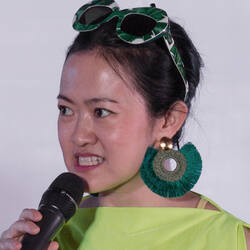 I think your answers are very delicious. Thank you. That's my thoughts as well. And as you mentioned before, Thai food is also about the quality of the ingredients. Nowadays we overlook quality and you see mass food production and it's actually killing not only natural resources, but also the culture itself.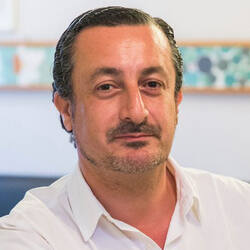 I agree and really tie it together with how we can increase urban resilience and our culture's ability to confront climate change, and to define how we eat and who we are as a citizen. Do you do any projects related to food?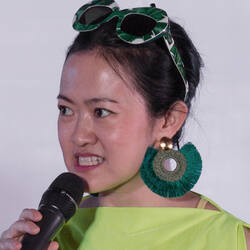 I'm doing the biggest urban farming rooftop in Asia.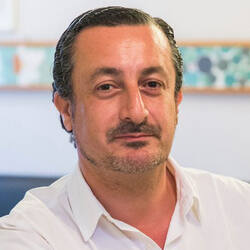 Kamal Mouzawak: What do you produce? And what do you do with the production?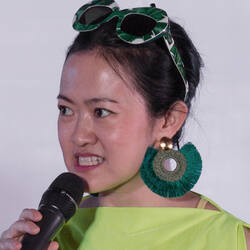 We plant small trees and produce vegetables and some rice. We use the products in the university canteen then we reuse the food waste from the canteen. So it's not only just the food, but the whole process that creates a circular economy within the place.
I wanted to ask you, how can we close the gap between built heritage and intangible culture and heritage like gastronomy?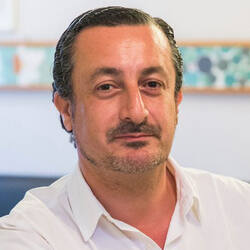 For me, built heritage is something that we built to express ourselves, coming out of the intangible, the ideas that form our culture, the basis of everything we believe in as societies. So for me they are closely linked and everything tangible comes from our beliefs, which are intangible.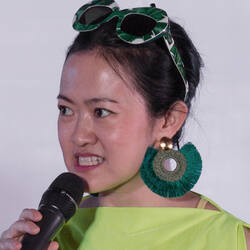 Through climate change, especially in my region, many heritage sites are suffering. So to have that dimension that you mentioned, the intangible, the spiritual, the sense of place, I think that would really be an asset to use for sustainable tourism, not to maximize the profit, but to increase the quality of life of everyone.
Watch the dialogue
Explore other sessions
Five dialogue sessions covering five themes take place in 2022, each joined by thinkers in paired dialogue from diverse regions. The interdisciplinary dialogues inspire new visions for the next 50 years of World Heritage.
Safeguarding Heritage against Climate Crisis
Imagining Heritage in the Digital Dimension
Heritage in the post-COVID World
Sustainable Tourism & Sustainable Heritage
Towards a Balanced Representation of World Heritage Sites