Dialogue between Jimmy Jean-Louis and Hoor Al-Qasimi
50 Minds for the Next 50. Heritage in the post-COVID World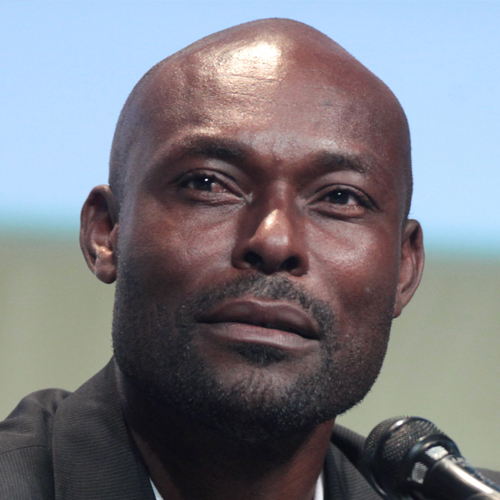 Jimmy-Jean Louis
Award-winning actor and human rights activist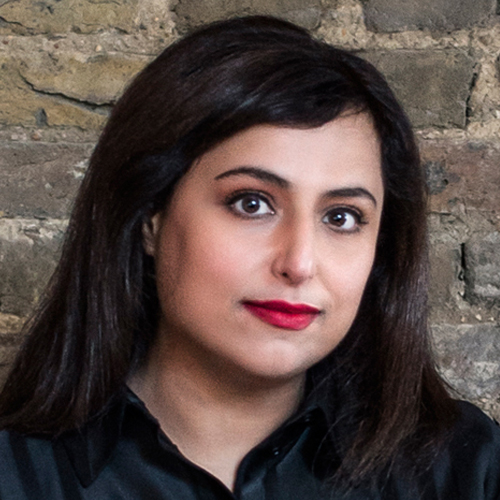 Hoor Al-Qasimi
Emirati curator, and president and director of Sharjah Art Foundation
In the Next 50… The metaverse is used as a powerful tool for cultural preservation and education. This intersection between science, engineering and culture benefits humanity and heritage.
In the Next 50… Based on the experience of COVID-19, the inequalities gap between countries are narrowed. Science and culture collaborate to effectively spread knowledge and values.
Summary
Jimmy Jean-Louis and Hoor Al-Qasimi emphasized the importance of connecting people with the help of culture, but they expressed different ways of working to that end. Al Qasimi believes that the essence of culture is bringing people physically together. She therefore shared her concerns about the speed of the digital transformation of the culture sector during the pandemic. Conversely, Jean-Louis explained how films can contribute towards bridging people from the West and from Africa. He taught us about the Haitian spirit expressed in 'L'union fait la force' [unity makes strength], which highlights the need to consolidate the strength of the people for the next 50 years of heritage. Al Qasimi warned that heritage sites must first centre on the people living there. Jean-Louis shared his hope that the wealth of Haitian heritage is more globally known and used as a source of resilience. In this regard, he believes that film and media can be used to recognize and preserve Haitian values and heritage.
Dialogue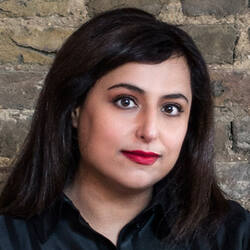 There's been a lot to think about, listening to everybody on the panel, and I agree with Maria Fernanda Espinosa's interpretation of heritage.
Jimmy, it's a privilege to be speaking with you today. You are of Haitian descent and it will be really interesting to know your feelings about Haitian heritage, being the first successful country to overthrow slavery in the New World and now the poorest in the region. What does heritage mean in this context?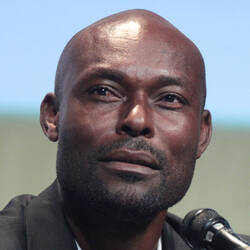 As a Haitian, I always ask myself that question. As the first Black republic to win independence from France, I'd like to see a bit more of that right now because Haiti has a rich history and culture that is not sufficiently well known by the public. There is a lot of work to do to highlight some of the historical sites and historical aspects of the country, as well as the wealth of its cultural events and traditions.
So I would definitely ask UNESCO, or whoever has the power, to identify and highlight some of those cultural values because, unfortunately, Haiti is still known as being the poorest country in the Western hemisphere, as you had presented it. This is what people remember of Haiti. As a Haitian, I acknowledge that Haiti has problems but, at the same time, I also know of its great wealth. It would be nice to highlight them, whether through education or through the preservation of some cultural sites so that they are accessible to the public so that people can once again be excited to go to Haiti as they did 50 or 60 years ago. Haiti used to be called 'la perle des Antilles' when it was a top location for holiday-makers because Haiti has everything. But I don't think the world is knowledgeable enough about the kind of wealth in Haiti.
That's why I believe there is work to do when it comes to preserving the cultural and historical aspects of Haiti.
A question for you. How did the pandemic affect your work as a curator and in terms of heritage conservation in the United Arab Emirates, and how did you deal with the challenges?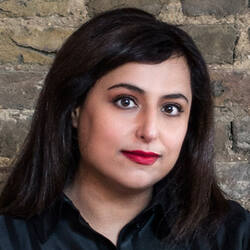 Thank you for what you said about Haiti, it's really important for us to hear. Not to disagree with some people on this panel, but I refused to put any of our exhibitions online during the pandemic. I'm not interested in being in another universe or visiting exhibitions in isolation. For me, what we do in culture is about bringing people together and coming together and speaking freely without the watchful eye of 'big brother' and recording everything. I think more and more, we are being pulled apart. I noticed that with home-schooling or people educated online, children were not eager to learn anymore. There was a lot of depression affecting young people. For me, the whole world is suffering, so why should we rush and stick to our timelines and exhibitions? I postponed the biennial by two years. Everybody thought that was crazy, but we needed time with ourselves to catch up with our work. Everybody's working overtime. Let's give artists time to produce the work they need.
I've had artists who have lost loved ones, who have been home-schooling, so there was a lot happening. We're all privileged to be able to speak together online, but a lot of the world is not connected. The world is not created equally and we always have to think about this when thinking about heritage on a global scale.
How do you interpret heritage when you have institutions that globally define what heritage should mean? If they are listed as heritage sites or not, what is heritage to one part of the world when it is not reflected in another? Who says how to protect it or live with it? At times we've been told, 'you have to keep this place as a ruin so that it it's registered as a World Heritage site'. No, people there want to live with the space. We don't want to create spaces that are empty and only for tourists. That's why heritage sites have struggled with the pandemic because they were not created for people living there, they are created for tourism. These are the things that I've been thinking about at this time.
Jimmy, you're also appearing in a lot of West African films, which shows the importance for you to connect with West African heritage. So it would be good to see how heritage is used in terms of the film industry and to make it possible to connect with the industry, providing opportunities there with your presence.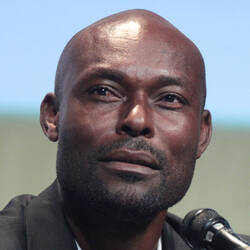 For me, connecting with Africa is key. It's part of who I am. It's also a quest for identity. When you have been displaced as a group of people from one continent to another one with all your cultural values eradicated, you lack a real identity. So connecting with African filmmakers has been very personal because it's a way to really connect with my roots.
At the same time, it's also about trying to form some kind of bridge between the West and Africa. I see the value in movies and in media, the stories that we can put out there to conserve some of our values and history. I think it's key to start having real African content that can preserve some of our history. I'm very keen to continue collaborating with African filmmakers, and hopefully we'll find the means to do some of the projects as it's very difficult in Africa to get funds for projects by Africans, for Africans. When I say 'for Africans' it's a figure of speech as the projects are for everybody. But at the same time, it is for, by and with Africans, which is still very challenging in the film business. So yes, there is great value to it.
I will continue to connect and understand our values and to travel. Talking about travelling, going to Egypt and Jordan, I see the work done there to preserve their values. Those places inspire me as a person, as an actor and as a Haitian, to maybe see some of our national sites visited by millions as I saw in those countries. I ask myself, how could I potentially show some of those sites? Through movies, people can discover these sites and eventually will want to go and travel to Haiti to visit them to discover the spirit and culture of Haiti and the perseverance of its people. They always say that Haitians are extremely resilient. I guess it's because of our history: from our independence and all our political issues to natural disasters. In terms of diseases, we've had everything from cholera to AIDS, and now of course COVID-19.
We have been affected by very serious situations and that does create resilience. I like to show some of the Haitian spirit through movies. I hope we can continue being seen as human beings and getting the help we want, potentially by groups like UNESCO, so that we can continue highlighting the positive things of Haiti.
How can cultural and natural heritage in your region increase the resilience and maybe the preparedness of communities against potential new crises?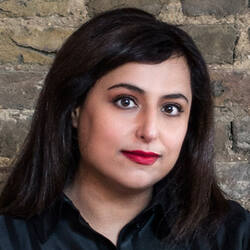 I'm going back to my introduction because it was mentioned that the Africa Institute was founded recently, but the story is bigger than that. It was initially established in 1976 as Africa Hall, the first conference venue on African-Arab relations. It was a movement of connection of Pan-Arabism and Pan-Africanism. This was very much part of my father's generation as he founded it. Forty years later it was something that I felt was important to bring back and continue but naming it as an institute for Africa and African diaspora studies, and it is thus called, The Africa Institute. It continues the work we do at the Sharjah Art Foundation, which is a biennial exhibition rather than an institution. We have a programme before we have a space. It's also not about connecting East and West but rather about connecting us in the Global South, speaking to each other about our own stories and having our own platform.
In terms of resilience and heritage in the post-COVID era in my region, for me, defining 'region' is problematic because region is defined by the people who live in that area. So we are always the MENASA region, which includes the Middle East, North Africa as well as people from South Asia. The UAE is also very multicultural so I always try to redefine the word 'region' with the work we do and the projects we work on.
With COVID-19, there were strict rules from the very beginning, but things have now opened up. We didn't have people opposed to wearing masks and following rules. In that way we were fine, but it was really more about the importance of care for one another. For me, running an institution, my number one priority was that nobody would lose their jobs. I wanted everyone to have healthcare and to make sure they were not under pressure and stress. When running an organization your number one priority is for the people who work with you. I think it's not about resilience but about care and human interaction. I can't stress that enough. For example, the way we are speaking to each other here is not the same as if we were at a roundtable. I communicate and am available on all these platforms and it's great that people can watch from everywhere. I stress the importance of being in person with each other.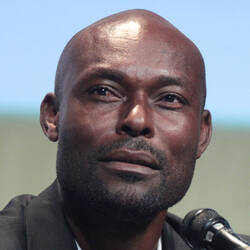 I agree with you because at the end of the day I'm a people person. I like the connection and being close to people. But it's a bit more difficult, and I'll go back to the point made by Salim Abdool Karim from South Africa. Of course we have ubuntu and in Haiti we have l'union fait la force, meaning that we need to consolidate strength. I'm very much for that and I'm very encouraged by what I'm seeing in this panel, and hopefully we will continue to push our ideas and always put people first.
Watch the dialogue
Explore other sessions
Five dialogue sessions covering five themes take place in 2022, each joined by thinkers in paired dialogue from diverse regions. The interdisciplinary dialogues inspire new visions for the next 50 years of World Heritage.
Safeguarding Heritage against Climate Crisis
Imagining Heritage in the Digital Dimension
Heritage in the post-COVID World
Sustainable Tourism & Sustainable Heritage
Towards a Balanced Representation of World Heritage Sites