Dialogue between Krista Kim and Ahmed Salman
50 Minds for the Next 50. Heritage in the post-COVID World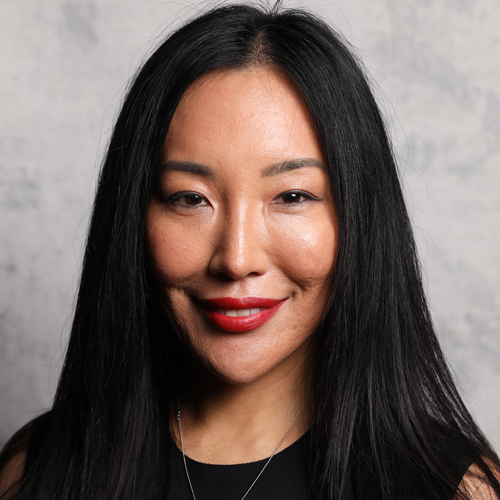 Krista Kim
Digital artist and creator of the Mars House, the first 'metaverse home' for sale
Ahmed Salman
Senior immunologist, vaccinologist and researcher at the Jenner Institute at the University of Oxford
In the Next 50… The metaverse is used as a powerful tool for cultural preservation and education. This intersection between science, engineering and culture benefits humanity and heritage.
In the Next 50… Based on the experience of COVID-19, the inequalities gap between countries are narrowed. Science and culture collaborate to effectively spread knowledge and values.
Summary
Krista Kim and Ahmed Salman mainly discussed the intersectionality between art and science. COVID-19 highlighted the importance of bridging the gap between science and culture in order to reduce scepticism and foster a healthy mental state and well-being of people. Kim explores the opportunity of the metaverse to consolidate this intersection and preserve and transmit endangered stories, languages and heritage to future generations. Ahmed believes that COVID-19 encouraged scientists to communicate and cooperate with artists and professionals in the culture sector. Speaking of widening inequalities during the pandemic, he also emphasized the importance of fairness across the world when imagining the future of humanity and heritage.
Dialogue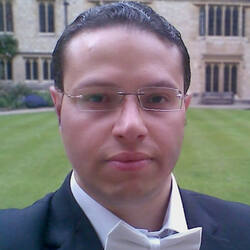 I think the COVID-19 pandemic showed how important it is to combine science with raising awareness of scientific knowledge through digital and social networks and the media. If you develop a vaccine and people refuse to take it, or if have a vaccine and recruit volunteers for clinical trials without the proper knowledge and belief in science, it will amount to nothing. It is thus important to believe in the value of technology and digital networking to spread this knowledge and awareness. During the crisis you showed lots of groundbreaking digital artwork. How do you think the pandemic impacted your creativity and even your involvement in this form of knowledge? How do you spread and use your expertise, which is quite removed from the science but is actually an important and vital tool to help link real science that happens in labs, and simplify that to spread real knowledge to people?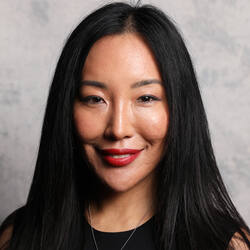 COVID-19 was really an incredible experience, not only because it was a global phenomenon, which everyone around the world experienced, but it was also a time of mass digitization and the rise of the Web. So there were many different movements and paradigm shifts at the same time. As a meditator and a person who practises mental health on a daily basis, this practice really kept me well balanced but it also facilitated my creative abilities. I felt that I needed to escape into the metaverse during my experience of the pandemic.
It was really a time when the whole world was becoming more digitized. My children are teenagers so during the pandemic they would socialize and maintain their social touchpoints and uphold their mental health, well-being and relationships through social interaction on digital platforms and games. I learned a lot about the metaverse through observing them during the lockdowns. I learned that human consciousness and friendships can be facilitated and maintained through the metaverse. As I explored those possibilities further as an artist, I realized that in fact a new frontier of human civilization and heritage was now entering the metaverse.
As an artist my first experiment was to create a house built on the design fundamentals of zen and wellness. I created a house in the metaverse to where I could escape as my dream home in virtual reality, a space of meditativeness and healing, where the metaverse can become a mechanism of healing through an immersive experience.
This opened a floodgate of ideas that brought me to a situation where I am now, collaborating with scientists, neuroscientists and engineers on how to bring mental health (as an actual clinical study) into the metaverse and making it affordable and accessible globally in multiple languages through artificial intelligence technology.
What we see now is the intersection between art and the creation of immersive experiences in the metaverse. Science, engineering and sustainability can all be intersected in the metaverse.
Ahmed, you have said that the COVID-19 crisis has accelerated the inequalities among countries, especially in terms of access to vaccines. How has such inequality impacted the resumption of normal life, including cultural activities?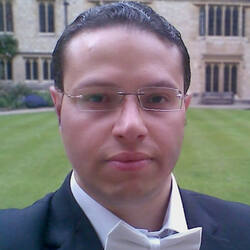 This is absolutely the main issue. The main lesson that we take from this pandemic does not concern the ability to manufacture vaccines or do the science. There will be the ability to do that, especially as there's now even more investment in this field after seeing how a pandemic or disease can impact every aspect of life and not just health. It affects the economy, our social life and mental health, everything.
We can therefore easily respond to the next pathogen or pandemic. But the key thing is: Will it be possible to be fair? Will the response be the same in every part of the world? This is the main issue now, and this is really the heritage we need to pass on to the next generation in preparation for the next pandemic, that is, to be fair and able to respond in an equal manner to any future crisis.
Being able to spread this type of knowledge and belief, and to support low-income and middle-income countries, is critically important so that we don't have the same problem in the future. It was possible to develop a vaccine at an unprecedented speed and quickly respond thanks to all the knowledge and cutting-edge technologies available in vaccine or even drug discoveries. The main issue concerned the distribution and supply chain, which we should consider for the next pandemic. We learned a hard lesson.
Krista, you actually use the term, the digital humanization. Can this be integrated into the digital sphere to accelerate a positive response, similar to what happened with COVID or any future pandemic? How can you use these skills and media to impact something similar for heritage in the future?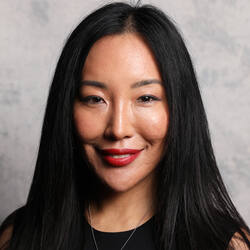 Throughout these talks we have discussed the importance of intersectionality. When I wrote the Techism manifesto it was a call to action for artists to get involved in bridging the relationships, communication and dialogue with scientists and engineers in an interdisciplinary approach to create culture. Artists are able to really tap into culture and create a humanistic approach to whatever the science or technology. I think it was a reaction to COVID-19 during the pandemic and our reliance on screens to stay in touch, be entertained and healed through culture and arts during that difficult time. I created an installation of 96 screens in Times Square as a healing installation for the public during February [2022], which was turned on every night at midnight. The response was that people wanted to come together and feel more empathetic using the power of art and technology, or other disciplines, to express what it means to be human in this day and age. It is important as it helps us heal, and it's good for our mental health.
Of course, bringing that into the metaverse is also amazing. Education is a major component of how we're going to handle these global issues in the future. I think that education and the metaverse, as well as the preservation of ideas and cultural legacies, such as language and storytelling (there are many endangered stories, languages and legacies that we need to carry forth), can be preserved forever in the metaverse as experiences. These experiences can in turn become an income-generating project that directly supports these communities, whether they are indigenous communities or any other community.
It could even be a project in Ukraine where I have supported many fellow artists in the NFT space and where I have donated artworks to support efforts to rebuild Ukraine and for communities to support displaced people from the war. Millions of dollars have been raised in this way. New technology, communication and art can definitely help in these intersections.
I have a question for you: How can arts and culture help the medical community fight scepticism using its voice and platform?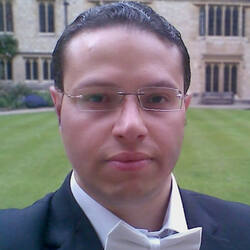 That's a wonderful question. Even personally I had this amazing experience during the COVID pandemic which was to communicate and cooperate with artists, the media, and celebrities who really have a voice. That's been really helpful to spread knowledge about vaccines and science, especially among younger generations who are often more involved in digital and social networks. So it was really important to highlight this point. It was a good start for many collaboration projects to interact and spread knowledge and to support the belief in science.
I want to switch the question back to you as you already did a great job during the pandemic and I'm sure there will be more to do. Is there anything else you have in mind that you think needs to be done to build this collaboration with scientists? Of course, I will very gladly be involved. So what would be your next move or next step?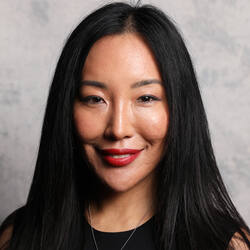 I would like to conclude with the message that the metaverse can be used as a very powerful tool not only for cultural preservation but also for actual education and bringing about this wonderful intersection between science and engineering that will benefit the future of humanity.
I think through these programmes, especially with artificial intelligence, we can create mental health systems that can offer quality care for people around the world in multiple languages. There are so many opportunities and programmes that can be explored.
Watch the dialogue
Explore other sessions
Five dialogue sessions covering five themes take place in 2022, each joined by thinkers in paired dialogue from diverse regions. The interdisciplinary dialogues inspire new visions for the next 50 years of World Heritage.
Safeguarding Heritage against Climate Crisis
Imagining Heritage in the Digital Dimension
Heritage in the post-COVID World
Sustainable Tourism & Sustainable Heritage
Towards a Balanced Representation of World Heritage Sites