Dialogue between Jean-Michel Jarre and Ethel Delali Cofie
50 Minds for the Next 50. Imagining Heritage in the Digital Dimension Session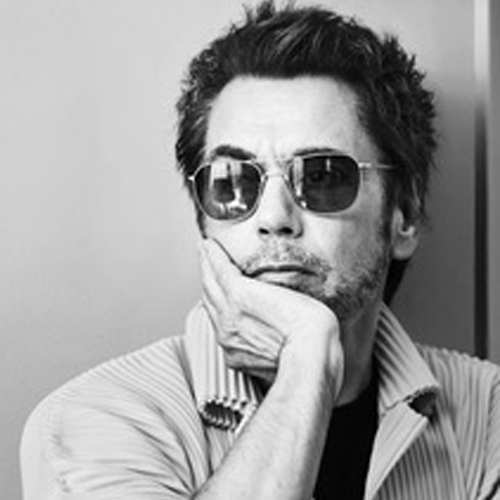 Jean-Michel Jarre
Musician, composer, performer, producer and UNESCO Goodwill Ambassador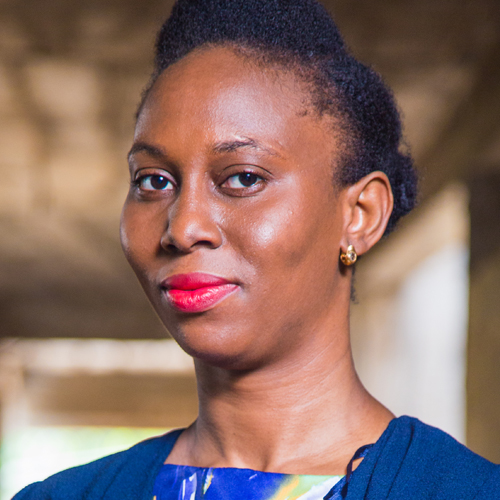 Ethel Delali Cofie
Entrepreneur, PDG et fondatrice d'EDEL Technology Consulting
In the Next 50… Technologies are accompanied by sustainability, diversity and ethical regulation to better serve the promotion and democratization of heritage.
In the Next 50… Inclusive, affordable and accessible internet benefits the diaspora and isolated communities, enabling them to enjoy and protect their heritage.
Summary
The dialogue between Jean-Michel Jarre and Ethel D. Cofie mainly addressed the role of digital tools for heritage accessibility. They agreed that digital technologies can contribute to making heritage more accessible to people who have been isolated for social, geographic or disability-related reasons. Cofie raised the point that internet speed and availability should be actively considered so that internet is accessible to all. In addition, African women are not only the custodians of heritage they are also builders of the digital spaces in which to preserve their heritage. Jarre highlighted how technology can help democratize tools for expression and help raise awareness of the importance of tangible and intangible heritage. However, technological progress must consider ethical rules, sustainability and diversity.
Dialogue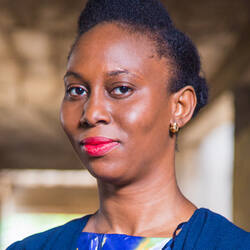 It's rare that I'm in this kind of conversation. Thank you Jean-Michel for taking part. I was really excited when paired with you because I recognize that I'm in the presence of music royalty! You've recently partnered with a French metaverse platform, entirely dedicated to cultural content. How do you think the metaverse can now help protect and promote tangible heritage?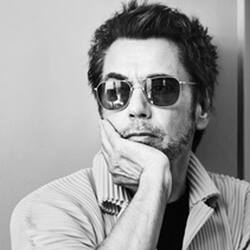 It's really my pleasure to have this conversation with you. I've actually been involved in the past few years with the idea of the metaverse and with virtual reality (VR), which has a lot to do with the future preservation of worldwide heritage for different reasons. The metaverse and VR is a way to connect people in a different way, to give access to people who are isolated – socially, geographically or even because of disability – to a World Heritage site or places in the world where it would otherwise be impossible for them to gain access. They can live the experience and the emotion with the help of the metaverse and VR. In a sense, technology is neutral, it all depends on what we choose to do with it.
I consider that any technological progress should be accompanied with ethical regulation. This is where UNESCO is absolutely essential. At the dawn of developments in AI and the metaverse we need to think about regulation, not as a constraint but as a kind of freedom. What makes the difference between democracy and chaos is regulation, to have a set of rules. The more technology is developed and sophisticated the more important is the need for real thinking on the ethical and moral aspects of how we use technology.
My first question to Ethel would be: In your opinion, how can digital platforms help the diaspora communities stay connected and participate in their heritage?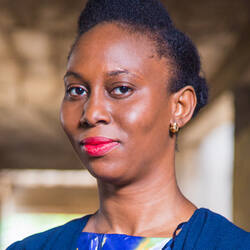 I think one of the major things for the West versus the developing world is rethinking and reimagining heritage in a sort of 'cutting-edge, leading way' versus 'appropriate technology for the space we're in'.
One of the main things for people in the diaspora is that they have a little more access than the typical person on the African continent. So in many ways, heritage is about data curation, about film and visuals, about collecting all that data and presenting it in ways that people on the continent can access and interact with, but which are also accessible to people who are not on the continent.
I lived in London for a long time and one of the major things for second generation immigrants born outside the African continent concerned language and learning the stories about their heritage.
Initiatives have been set up in Africa but I don't think many are widely available. But there is a lot in terms of visual community modelling and also ways of teaching culture where conversations have been set up for people to learn about their culture and exchange with the diaspora so that first and second generation immigrants can begin to understand their stories and where they come from.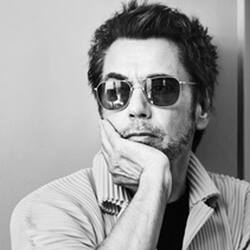 What is more important today than at any other time is to think about diversity when we talk about new technology and the future of Web 3.0. The original definition of metaverse is actually 'diversity and multiplicity of digital universes interconnected with the internet', it is the opposite of hyper-centralization.
This means that we should rethink and politically invest in the idea of being part of a digital sovereignty, and not giving up sovereignty only to the United States or to Asia. I find this to be very important in order to keep a balance in terms of how we want to export our ideas, our identities and our creations. This is a very crucial point if we don't, in a way, want to be new 'digitally colonized' communities.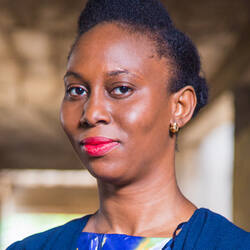 I totally agree. If you look at the African continent, for instance, it's a mobile-first continent and so any design needs to take that into consideration. Then you need to think about access and affordability. Access means how available and fast the internet is. There are a number of global companies right now that actually have their developers use slow, non-smart phones to help understand the billions of people who do not have access to extremely fast, expensive smartphones so that when they are building solutions, they think of building a solution that ensures that someone in Cameroon, Ghana or northern Nigeria can still have access to it.
Affordability is a big issue, especially if we are beginning to digitize our heritage and people cannot afford it. According to the affordability index, the hope is that one gigabyte of broadband costs no more than one per cent of the average income in any country. Now, a lot of countries do not hit that target. So in designing and rethinking heritage, there has to be a conversation about ensuring that we consider people who do not have the kind of access that is available in the Western world.
I have a follow-up question. You've done a lot of leading work with your musical performances. What learnings can you bring into heritage from what you've done with cutting edge technology and music?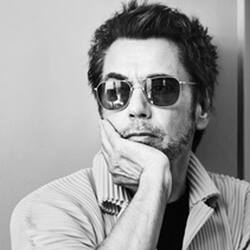 With music, I have learned that there is actually the threat that technology could have a negative influence on the environment and our heritage. We cannot conceive to survive in the twenty-first century if we are unable to live in good faith with technology and ecology. In fact, to include any technological plans or tools that we might use to preserve heritage, we must include – in this idea of world heritage – the planet itself because this is the first heritage above all.
Therein lies the big challenge and, again, UNESCO has a major role to play, to think how to conceive technological progress with sustainability. That is key for me. Of course Africa has a lot to give us, we have a lot to learn from Africa, that is, the kind of balance between the natural ecosystem and using technology. In my opinion, on these issues, one voice from Africa is more important than ten voices from the Western world.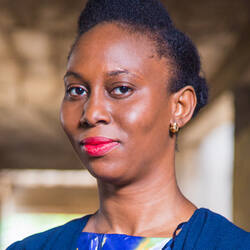 Well, that's an interesting way to put it!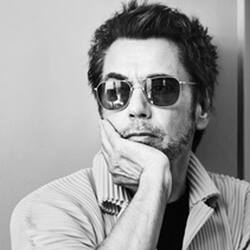 Well yes, of course it is not directly answering your question but for me, the relationship between environment, sustainability and technology is a key issue.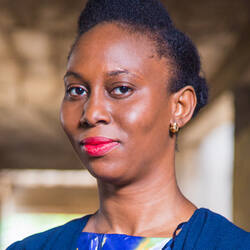 I totally agree with you. Making sure we can live on this floating rock is important in order to do all the other things we plan to do.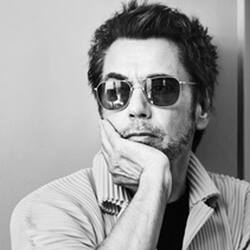 In your opinion, how can African women play an active role in the next 50 years of digital heritage preservation?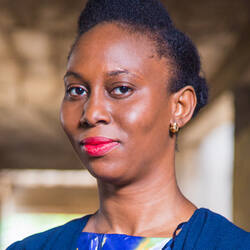 I think there are two parts to this question, which was alluded to earlier by Rachel Sibande from Malawi. One being the fact that women, notably older women, have been the custodians of cultural heritage. So getting women to provide stories and insights into our heritage is important.
On the flip side of the conversation, a couple of years ago I founded an organization called Women in Tech Africa, which brings about 5,000 women across 30 African countries. Our job is to push the agenda to bring more women into the technology space. It's not just that women are custodians of the heritage and, in a sense, content providers, but that they are also building and redesigning the solutions. So if somebody in the community who understands the community, its stories and heritage, are building to preserve the heritage, they come at it with a very perspective. They think about it in a very nuanced way versus someone who comes in and does analysis, then designs for heritage. I think that's the important thing. That African women are not just custodians of the stories and heritage but that they're also the builders of the digital spaces in which we can preserve our heritage.
My last question for you: How can creative industries work more closely with the heritage sector in the digital space? Do you see any overlaps there? How can we work together to ensure that we can preserve our heritage?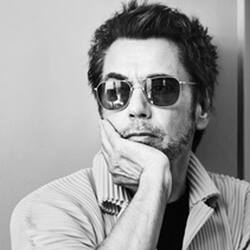 You're probably touching on what is one of the most important things for an artist: how to preserve intellectual property in the digital world. When we talk about World Heritage we are talking about tangible buildings and monuments, but actually what constitutes the identity of a community is its intangible heritage, its music, literature, movies, all that creates our identity as citizens of the world, to be felt and understood by the outside world. Of course technology can help democratize tools for expression, making our own culture available to the rest of the world. More than ever, we should consider culture as a Trojan horse for the outside world.
In this moment of disruption, we have an opportunity to use technology to allow the younger generation to better express themselves and to be less isolated. This is the best way to create greater awareness about the importance of World Heritage, not only tangible but also intangible.
Watch the dialogue
Explore other sessions
Five dialogue sessions covering five themes take place in 2022, each joined by thinkers in paired dialogue from diverse regions. The interdisciplinary dialogues inspire new visions for the next 50 years of World Heritage.
Safeguarding Heritage against Climate Crisis
Imagining Heritage in the Digital Dimension
Heritage in the post-COVID World
Sustainable Tourism & Sustainable Heritage
Towards a Balanced Representation of World Heritage Sites