Historic Centre of Lima
Peru
Factors affecting the property in 1994*
Management systems/ management plan
Other Threats:

Need to improve the environment of the convent; Notorious state of degradation
Factors* affecting the property identified in previous reports
Need for a rehabilitation plan for the Historical Centre
Need to improve the environment of the convent
International Assistance: requests for the property until 1994
Requests approved: 3 (from 1989-1994)
Total amount approved : 46,500 USD
Missions to the property until 1994**
1994: UNDP/UNESCO Project mission
Conservation issues presented to the World Heritage Committee in 1994
[Oral report by the UNDP/UNESCO Regional Project to the World Heritage Committee]
Decisions adopted by the Committee in 1994
18 COM IX
SOC: Historical Centre of Lima (Peru)
Historical Centre of Lima (Peru)
The Committee took note of a report presented by the UNDP/UNESCO Project in which it was stated that the overall infrastructure presents a notorious state of degradation, although the monuments and landmarks, e.g. the Convent of San Francisco, are well maintained.
The monitoring mission recommended that:
- an integrated programme of rehabilitation and conservation for the historical centre should be set up, in which projects should be included for the re-adaptive use of historical structures, housing and infrastructure;
- the technical assistance that was made available by the Committee in 1993 be used to organise an interdisciplinary workshop to design with the local authorities programmes of integral conservation and funding mechanisms.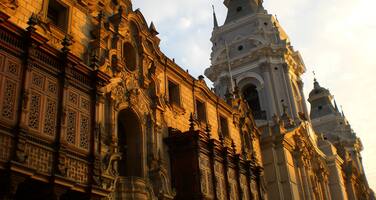 Peru
Date of Inscription:
1988
Category: Cultural

Criteria: (iv)

Documents examined by the Committee
18COM (1994)
Exports
---
* : The threats indicated are listed in alphabetical order; their order does not constitute a classification according to the importance of their impact on the property.
Furthermore, they are presented irrespective of the type of threat faced by the property, i.e. with specific and proven imminent danger ("ascertained danger") or with threats which could have deleterious effects on the property's Outstanding Universal Value ("potential danger").
** : All mission reports are not always available electronically.