Post-Conflict and
Post-Disaster Reconstruction and Recovery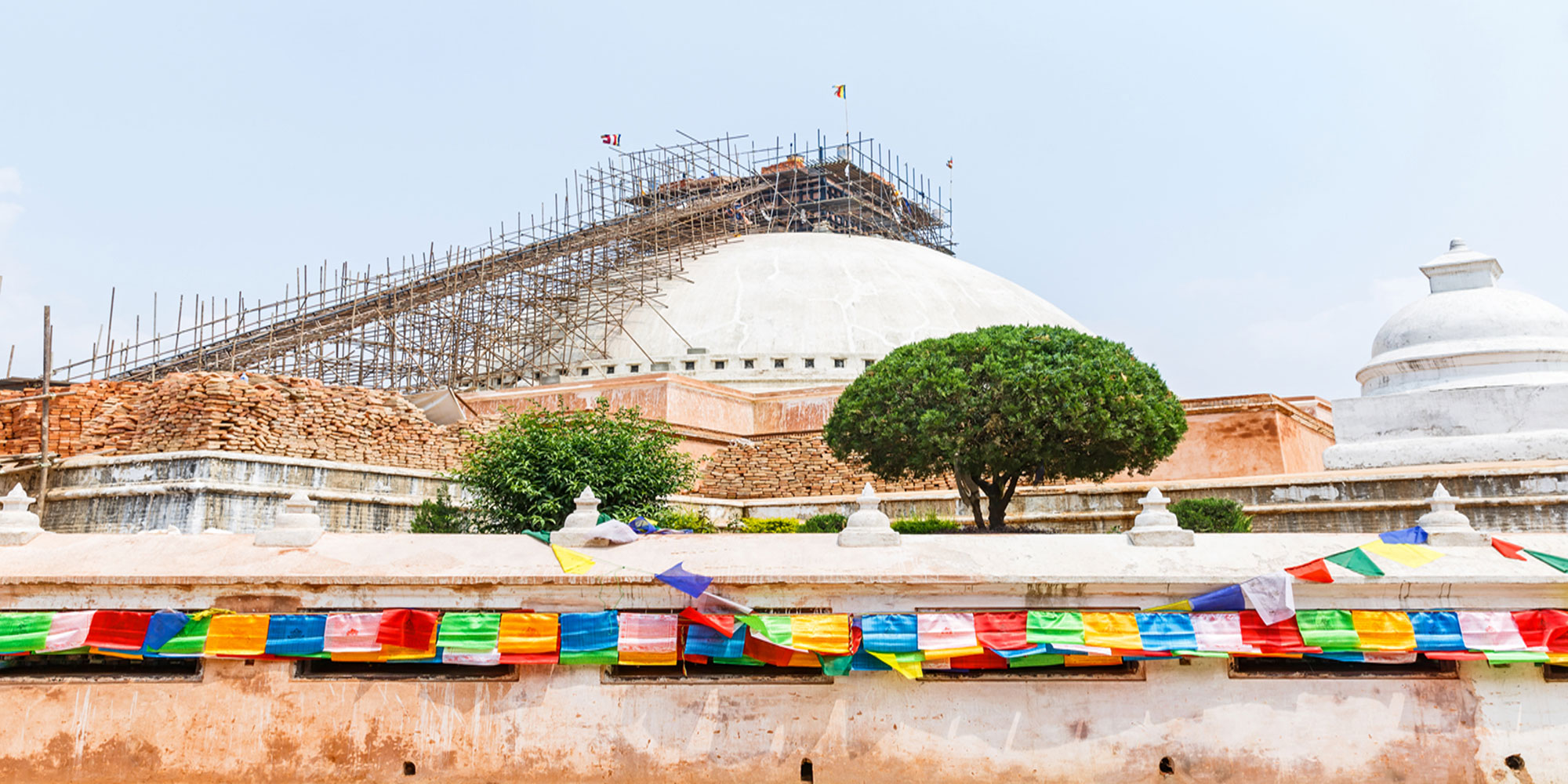 Post-conflict and post-disaster reconstruction became an increasingly important issue after the destruction of cultural heritage sites in countries such as Afghanistan, Iraq, Libya, Mali, Nepal, Syria, and Yemen. Many more sites globally are at risk. Developing cultural heritage frameworks and guidance are key to addressing the multi-faceted challenges of reconstruction.
This web page, made possible by a project funded by the Netherlands, aims at providing updated information on the activities launched by UNESCO and its partners and strengthening support to States Parties in planning for the reconstruction and restoration of World Heritage properties in order to assist communities in healing and building resilience. Indeed, actions needed to rebuild and restore World Heritage damaged by conflict and disaster go beyond authenticity and integrity; they are complex processes that also addressed socio-economic issues and the needs of local communities.
Key initiatives
UNESCO has launched key initiatives for the reconstruction and recovery of a number of sites heavily damaged by conflict or disaster. Dedicated webpages gather the information on the activities undertaken by UNESCO and its partners.
LiBeirut:
Rebuilding Heritage,
Culture and Education
Following the devastating twin explosions in Beirut, Lebanon, on 4 August 2020, UNESCO is mobilizing leading organizations and experts from Lebanon and abroad in an effort to coordinate emergency and longer-term measures to safeguard the city's severely damaged education system and cultural heritage. The approach builds on the 2011 UNESCO Recommendation on the Historic Urban Landscape (HUL). 
Revive
the Spirit of Mosul
The initiative "Revive the Spirit of Mosul" was launched by UNESCO in collaboration with the Government of Iraq in September 2018. It is one of the most important reconstruction campaigns undertaken by UNESCO in recent times and focuses on the human dimension of reconstruction.
Rebuilding
Cultural Heritage
in Mali
In Timbuktu, UNESCO has undertaken the reconstruction of destroyed mausoleums, the rehabilitation of mosques and private libraries, and projects to preserve ancient manuscripts. 
Expert Meetings
and Events
This section provides access to a number of expert meetings, workshops, conferences and events organized by UNESCO and its partners in the last decade on the issues of post-conflict and post-disaster reconstruction and recovery.
Case studies
The project funded by the Netherlands also supported the elaboration of several papers demonstrating the role of the recovery of cultural heritage in harnessing reconciliation in post-conflict reconstruction
*The ideas and opinions expressed in these articles are those of the authors; they are not necessarily those of UNESCO and do not commit the Organization. The designations employed and the presentation of material throughout these articles do not imply the expression of any opinion whatsoever on the part of UNESCO concerning the legal status of any country, territory, city or area or of its authorities, or concerning the delimitation of its frontiers or boundaries.
A great number of case studies were presented to the Warsaw meeting (2018) and were subsequently published as: M. Marcinkowska and K. Zalasinska (eds.) in cooperation with D. Lipska : The Challenges of World Heritage Recovery, Warsaw: National Heritage Board of Poland, 2019.
Theoretical Framework
A number of chartres and recommendations frame the international action and the reflection on conservation and restauration, and, reconstruction and recovery of built heritage
Resources
UNESCO and its Partners have published a number of publications addressing post-conflict and post-disaster reconstruction and recovery. The publications presented in this section are available online.
This webpage has been created thanks to the support of the 
Ministry of Education, Culture and Science of the Netherlands
Images: Kathmandu, Nepal © Obencem/Getty Images*; Mosul, Iraq © UNESCO; Unite4Heritage © UNESCO; Mostar, Bosnia-Herzegovina © Surbs279/Getty Images*; Rio de Janeiro, Brazil © Tatiane Silva / Shutterstock.com*; Aleppo, Syria © Tomáš Hlaváč/Shutterstock.com*; Timbuktu, Mali © Bagayoko Modibo/ UNESCO.
Images marked with an asterisk (*) do not fall under the CC-BY-SA licence and may not be used or reproduced without the prior permission of the copyright holders.