In 1992, one year after its inscription, the Air and Ténéré Natural Reserves were placed on the List of World Heritage in Danger due to the deterioration of the state of conservation of the property, caused by insecurity generated by the civil war.  
Despite a significant improvement of the security context, several issues such as poaching, logging, gold panning, lack of human and logistical resources, and the lack of an Action Plan for the implementation of the Committee's recommendations and corrective measures have kept the property on the List of World Heritage in Danger.
Objectives
The property still has exceptional landscape and wildlife values, and benefits from a strong local community support. The property therefore has the capacity to be removed from the List of World Heritage in Danger if it receives adequate financial and technical support over a certain period. The current management plan has ended, and the updating process, financed by the World Heritage Fund, is ongoing. This could be a unique opportunity to support the implementation of the approved Management Plan. This support would result in the creation of a conservation dynamic that would restore the integrity of the park. 
Main activities
Reinforcement of the management team in terms of logistical and human resources (to reach 20 agents) in order to reduce the main threats of poaching, gold panning and logging, by means of an evolving patrol system.
Promotion of co-management through the creation of local management units composed of community agents and eco-guards.
Implementation of a systematic ecological monitoring system in a number of selected key sites.
Awareness raising for the local population through the reactivation of valley chiefs' networks with the support of community agents
Achievements
On-the-ground activities to start in August 2022.
Partners
The State Party and Wild Africa Conservation (WAC)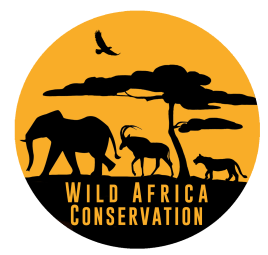 This project is made possible thanks to the financial support of the Norwegian government.