Securing Manovo-Gounda St. Floris National Park
© IUCN
The Manovo-Gounda St Floris National Park (PNMGSF) is under strong pressure due to the combined effects of poaching, insecurity, regional transhumance, artisanal mining, as well as the absence of monitoring and management of the property from 2012 to 2018.
A joint UNESCO/IUCN reactive monitoring mission carried out in March 2019, concluded that it could not be excluded that the site's Outstanding Universal Value (OUV) is irreversibly lost today, without being able to confirm it, or to decide on the possibility of its regeneration in the absence of an operational ecological monitoring and follow-up system.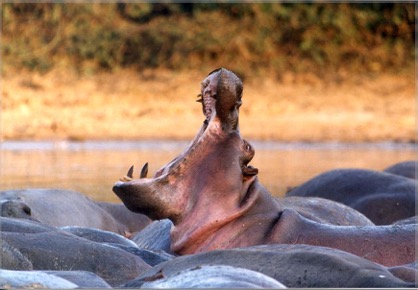 Located in the northeast of the Central African Republic and more particularly in the region of Bamingui Bangoran, the PNMGSF is the largest savannah park in Central Africa covering 1,740,000 ha. The property encompasses all the watersheds of three large rivers (Manovo, Koumbala and Gounda) with grassy floodplains and wetlands. 
Straddling two ecological zones, the property owes its importance to the richness of its flora and fauna. The park is home to a large number of endangered species, including the elephant, hippopotamus and red-fronted gazelle as well as large concentrations of herbivores.
Objectives
Based on the recommendations of the March 2019 mission
and Decision 43 COM 7A.5, this project essentially aims to: 
Emergency strategy


Establish an emergency strategy to identify and secure a protection zone
Long-term safeguarding plan

Set up a long-term safeguarding plan with an aerial assessment, a bio-monitoring system and in compliance with existing transhumance agreements
Socio-economic conditions of local communities
Contribute to the improvement of the socio-economic conditions of local communities and improve their involvement in the management of the park
Progress made
Development and review of the technical proposal with the State Party and WCS.

The implementation partner has been identified in consultation with the State Party and developed with the implementing partner an emergency Action Plan and agreed on co-financing.

On the basis of this Emergency Action Plan, we are currently developing a detailed budget which will be at the basis for the implementation partnership agreement and will be submitted for internal approval by end 2020.

In December 17, 2020, UNESCO's Contracts Committee examined and approved the Implementation Partner Agreement with Wildlife Conservation Society (WCS).

The contract will be signed by the end of January 2021 for a 24-month implementation period.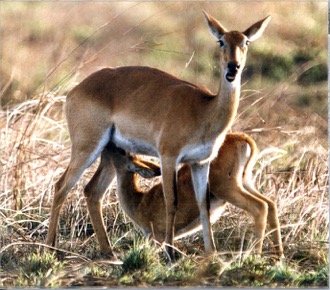 Partners
Wildlife Conservation Society (WCS) and
the State Party of the Central African Republic
This project is made possible thanks to the financial support of
the Norwegian government.