World Heritage
World Heritage is the official UNESCO publication from the World Heritage Centre featuring in-depth articles on cultural and natural World Heritage sites. The quarterly review is produced in English, French and Spanish.
Subscribe to
World Heritage
Printed version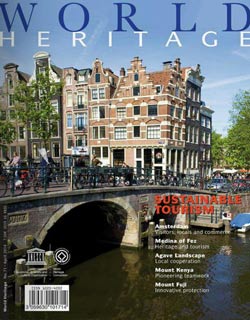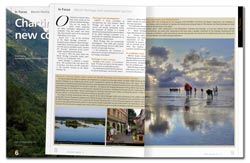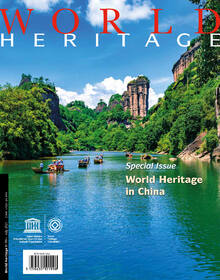 It is a great pleasure to meet for this extended 44th session of the World Heritage Committee to be held from 16 to 31 July 2021 in Fuzhou, China and online. As China is home to a ...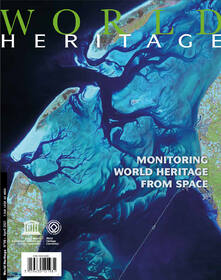 Observing heritage sites from space for the sake of preservation has a long history. In the early 1920s, scientists were already using aerial photographs to map archaeological sites and ...
Quarterly magazine published jointly in English, French and Spanish, by the United Nations Educational, Scientific and Cultural Organization (UNESCO), Paris, France and Publishing For Development Ltd., London, United Kingdom.
Editorial Director: Mechtild Rössler (Director, UNESCO World Heritage Centre)
Editors: Gina Doubleday, Helen Aprile
Co-Publisher: Richard Forster
Production Editor: Caroline Fort
Copy Editors: Cathy Nolan (English), Chantal Lyard (French), Luisa Futoransky (Spanish)
Editorial Board: UNESCO World Heritage Centre: Isabelle Anatole-Gabriel, Frédérique Aubert, Guy Debonnet, Feng Jing, Muhammad Juma Muhammad, Mauro Rosi, May Shaer; UNESCO Publishing: Ian Denison
ICCROM: Joseph King; ICOMOS: Regina Durighello; IUCN: Tim Badman
Advertising: Efrén Calatrava, Fernando Ortiz, Fadela Seddini, Peter Warren