Charles Darwin described it as 'the most remarkable reef in the West Indies'.
The Belize Barrier Reef Reserve System (BBRRS) won its place on the World Heritage List in 1996 as an outstanding natural system, consisting of the largest barrier reef in the northern hemisphere, offshore atolls, several hundred sand cays, mangrove forests, coastal lagoons and estuaries. The system's seven protected sites illustrate the evolutionary history of reef development and provide habitat for nearly 1,400 species, including threatened ones such as the marine turtle, the manatee and the American marine crocodile.
Belize's reef is a vital resource, and not only as a biodiversity hotspot. One of the most popular fishing and diving destinations in the world, it is also the cornerstone of the country's economy. The reef's contribution through fisheries, tourism and scientific research is estimated at 15% of the GDP, with more than 50% of Belize's population – some 200,000 people – supported by income related to these activities.
'The Belize barrier reef is a national treasure for us as Belizeans,'
But over the decades, multiple pressures have challenged the effectiveness of reef conservation efforts and posed increasing threats to the fragile ecosystem.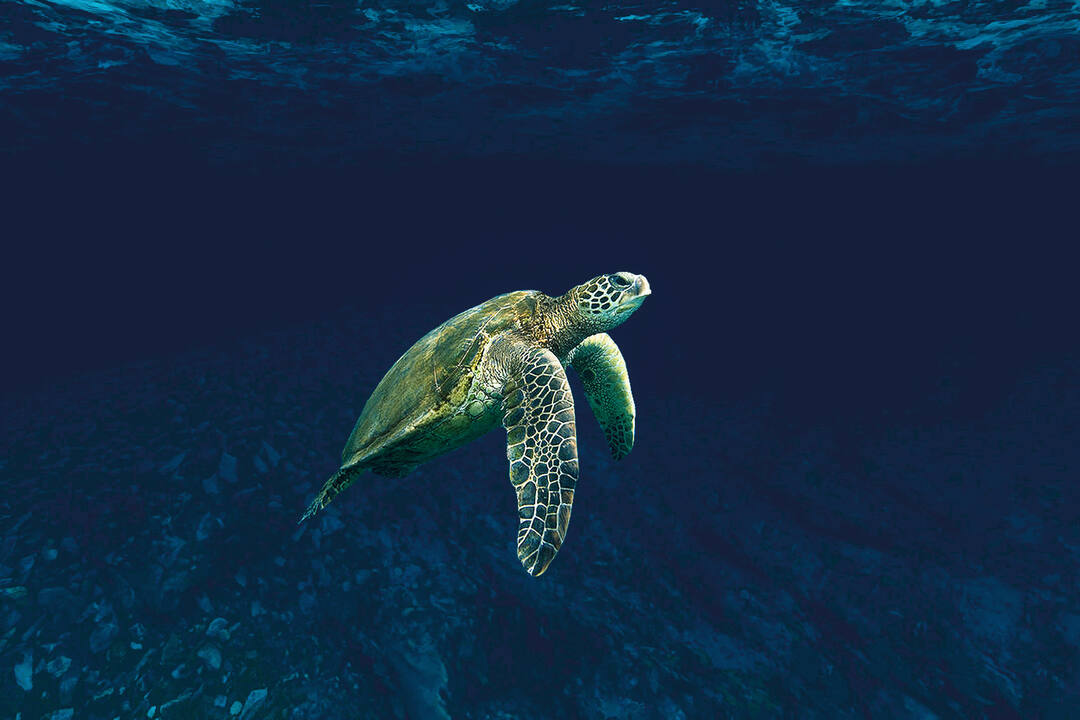 © kandhal keshvala from Pixabay. The property provides important habitat for a number of threatened marine species such as the hawksbill turtle.
In 2009, due to such concerns as unregulated mangrove removal, unsustainable coastal construction, overfishing and especially offshore oil concessions, the BBRRS was placed on the List of World Heritage in Danger. What followed was an exemplary collective effort by government, UNESCO, civil society and the scientific community to preserve Belize's unique reef.
In early 2015, the Government of Belize developed an action plan to get the BBRRS off the Danger List. A roadmap was developed with UNESCO and other partners to restore appropriate preservation. With the support of civil society organizations – people power – conservation measures were enacted that included better protection for mangrove forests and the establishment of a coastal management plan. Most importantly, the Belizean government, in response to popular demand, halted oil exploration and drilling in all of Belize's offshore waters. The moratorium on offshore oil eliminated one of the biggest threats to the health of the reef.
This landmark legislation established Belize as a new world leader in ocean conservation. A few months later, the BBRRS was removed from the List of World Heritage in Danger. The good news was announced at the World Heritage Committee's 42nd session in July 2018.
Further action to protect the reef continues. Most recently, the government worked with the NGO The Nature Conservancy to restructure its national debt and now has a long-term financing mechanism in place to support the site's future protection. The Great Barrier Reef Foundation, with UNESCO and other partners, is also assisting Belize in its sustainable tourism development, which will yield long-term benefits for both the reef and the people who depend on it.
'The Belize Government will do all it can to ensure this treasure is ours to enjoy, not only Belizeans but the rest of the world. And we will keep a watchful eye on other factors that are out of our control but have the potential to land us back on the Danger List, such as climate change,'