Shaping the future of climate adaptation through Resilient Reefs
Climate change is today the biggest threat to coral reefs. Under a business-as-usual emissions scenario, nearly 90% of the 29 World Heritage-listed coral reefs are expected to severely bleach twice-per-decade by 2040.

The Resilient Reefs Initiative is a global partnership to support World Heritage reefs, and the communities that depend on them, to adapt to climate change by reducing local threats. Building resilience and adaptation is an essential component of the long-term response to climate change. It requires looking at ecosystems and communities holistically and securing the active and sustained engagement of stakeholders across the private and public sectors.


Resilient Reefs Highlights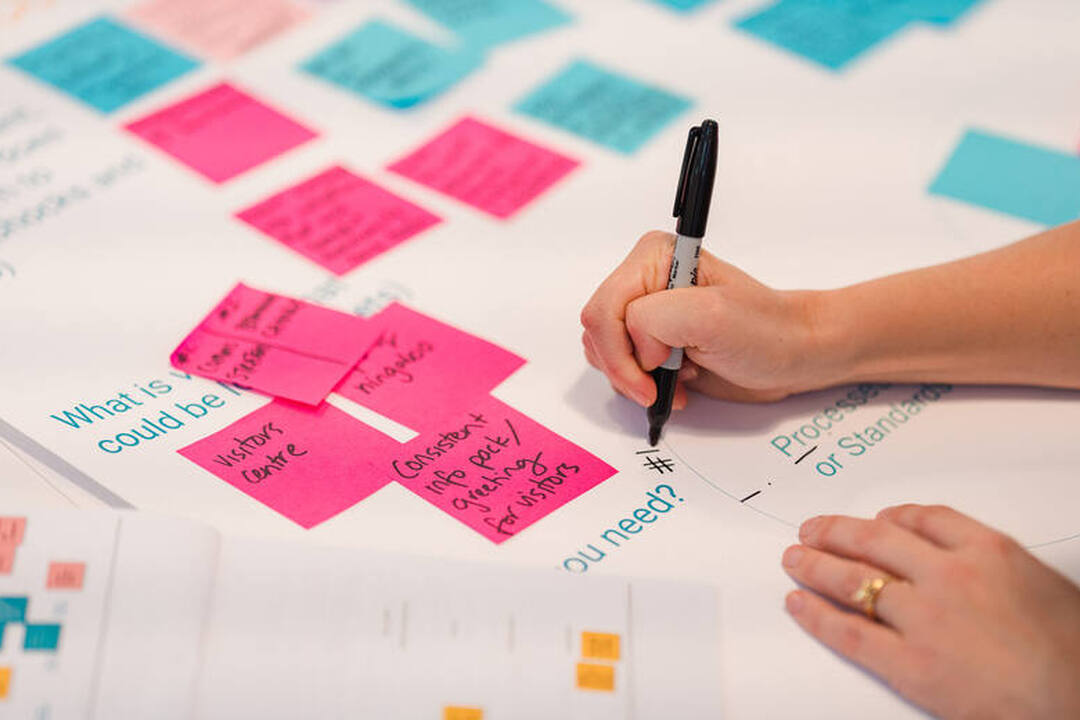 Online meeting: Building climate resilience for people and nature at marine World Heritage sites
In May 2023, experts in resilience-based management and local teams from marine World Heritage sites met online to share best practices and first-hand insights from the Resilient Reefs Initiative on designing and implementing a resilience strategy.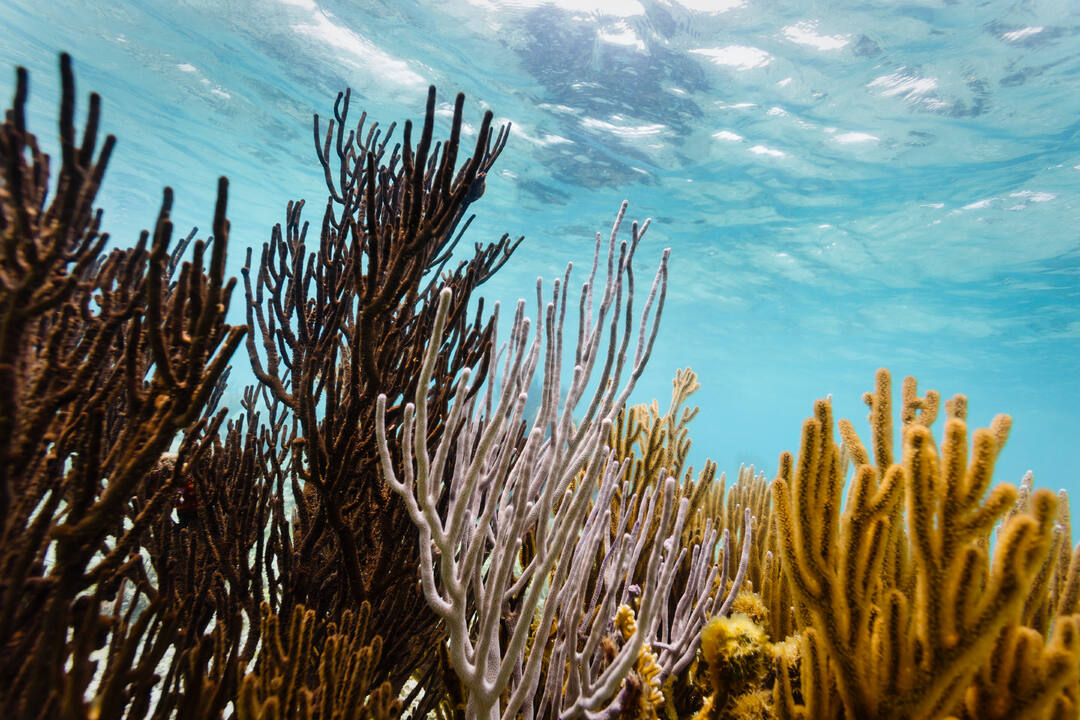 Launch of pioneering resilience strategy for Belize Barrier Reef
The Strategy for Reef Resilience in Belize was launched in April 2023, alongside initial seed funding to start implementation of priority actions, each addressing an important challenge that will strengthen the resilience of this globally iconic coral reef ecosystem.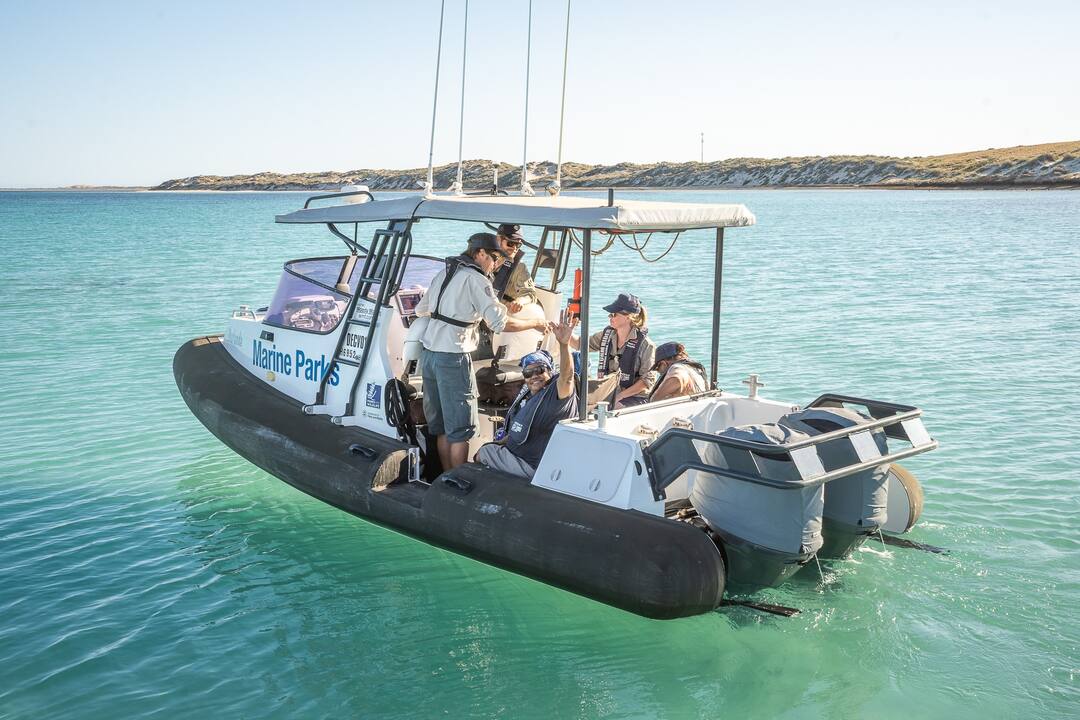 Ningaloo Coast releases world-first resilience strategy
In March 2023, the Ningaloo Coast World Heritage site in Australia released a pioneering resilience strategy that is aimed at securing the long-term conservation of the coral reef and its communities in a rapidly changing climate.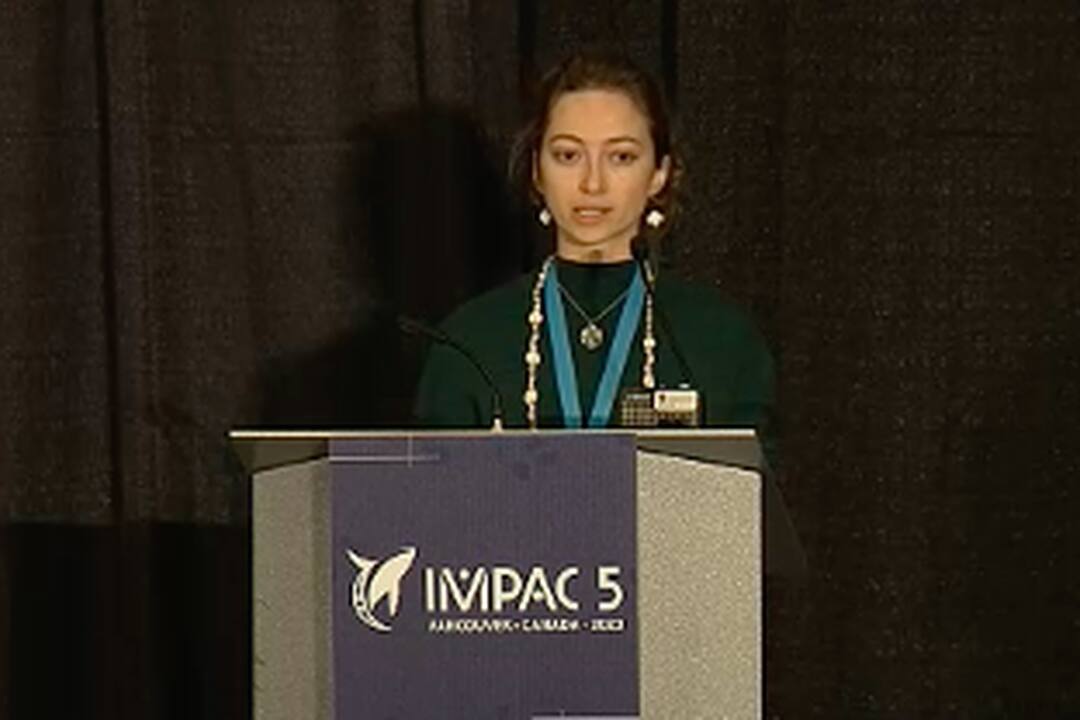 Resilient Reefs at IMPAC5
On 7 February 2023, leading figures from the Resilient Reefs Initiative led a symposium at the 5th International Marine Protected Area Congress (IMPAC5) on empowering reef communities to adapt to a changing climate.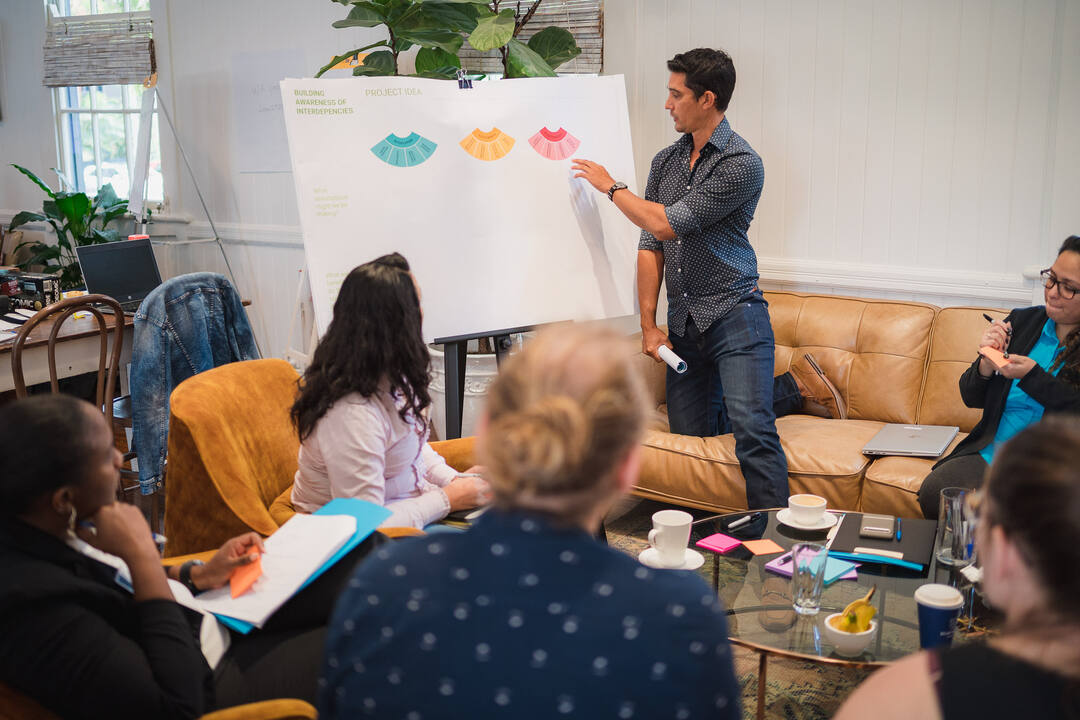 2022 Solution Exchange on Resilient Project Design
In October 2022, the global partners of the Resilient Reefs Initiative met to collectively apply the principles of resilience-based management to real life projects being developed to bring positive change to reef and coastal communities in the four pilot sites.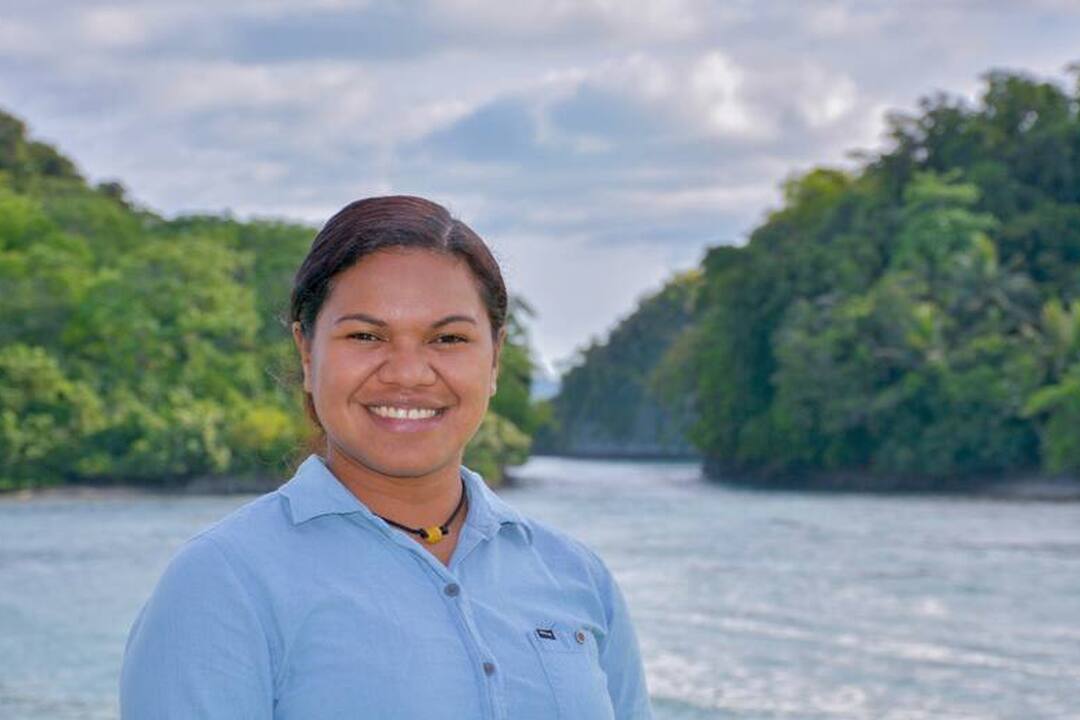 Palau's Rock Islands Southern Lagoon appoints Chief Resilience Officer
In June 2022, the Resilient Reefs Initiative was launched in Palau with the appointment of its first Chief Resilience Officer, Ms. Andrea Ulchel, and Resilience Advisor, Mr. Ben Carroll.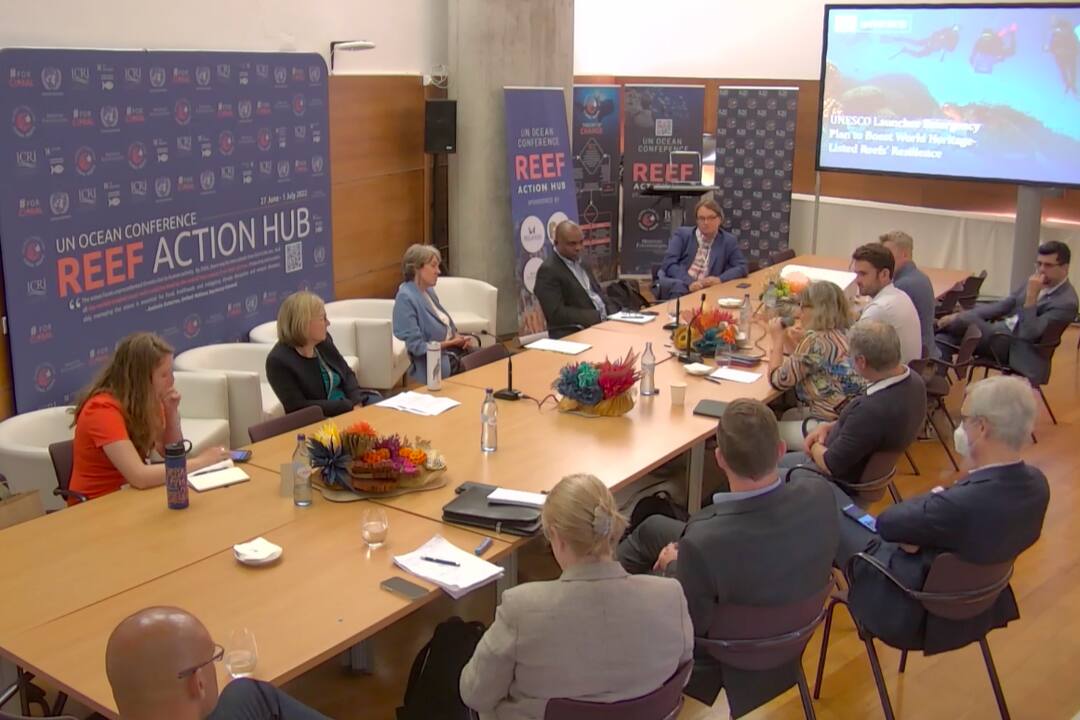 Resilient Reefs at the UN Ocean Conference 
In the framework of the 2022 UN Ocean Conference, UNESCO hosted a side event highlighting the successes of Resilient Reefs in hand with joint opportunities for prioritization of support to World Heritage-listed reefs as part of UNESCO's emergency plan for coral reefs.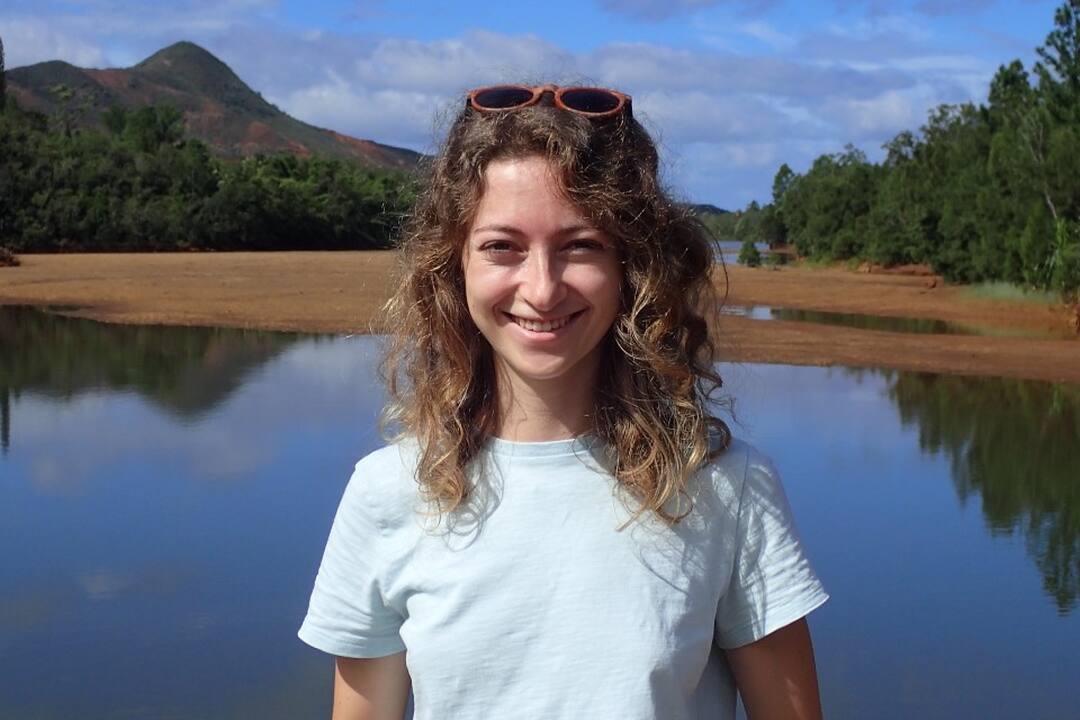 Lagoons of New Caledonia welcomes new Chief Resilience Officer
Led by new Chief Resilience Officer, Ms. Amélie Séchaud, work in the Lagoons of New Caledonia (France) is building momentum as the team refines their Resilience Strategy and moves into the detailed action design and implementation phase.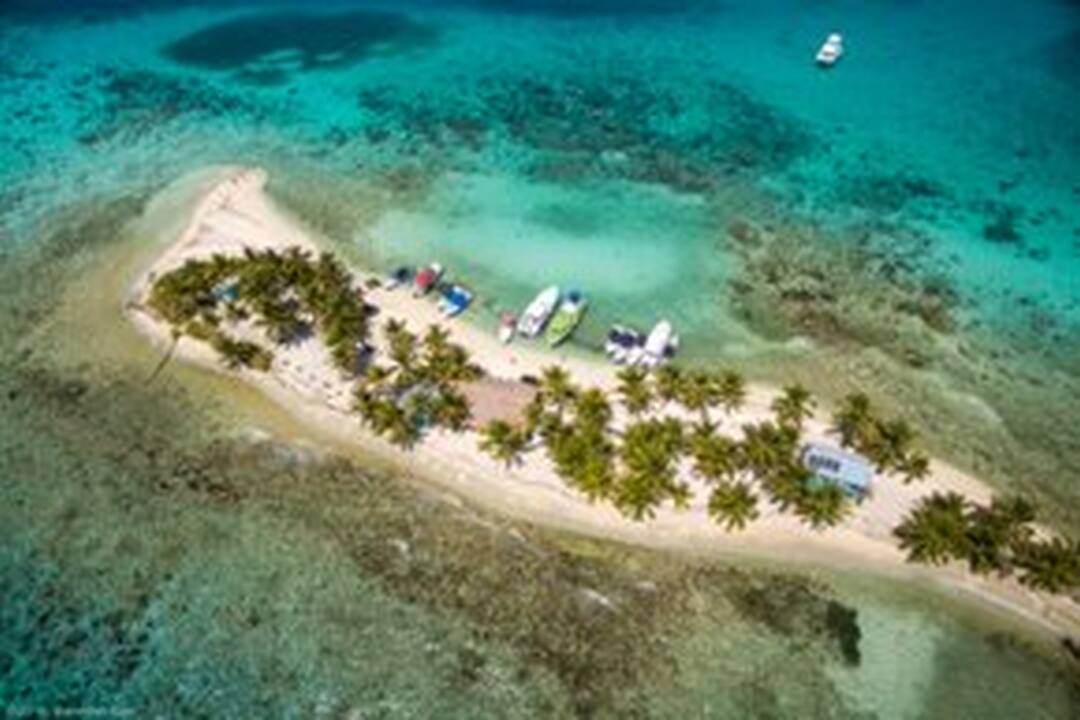 Towards Resilient Coastal Development in Belize
In January 2022, Resilient Reefs brought together local and global experts in a week-long virtual workshop to collaborate on new solutions to support resilient coastal development around the Belize Barrier Reef Reserve System.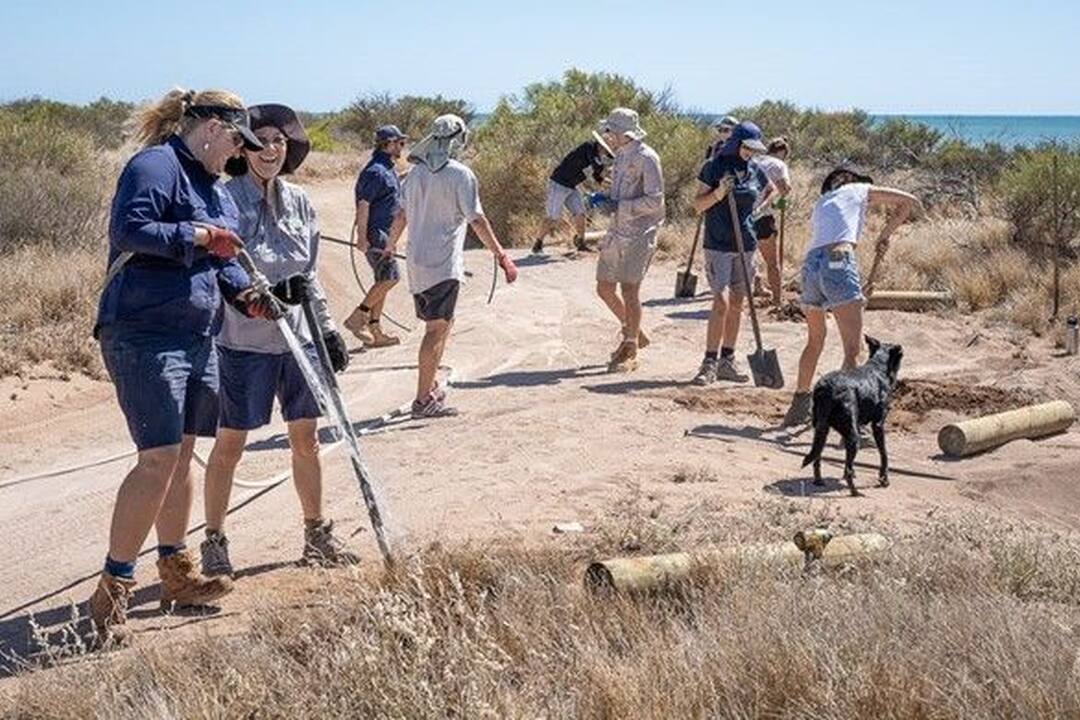 Ningaloo Coast Community Volunteers to Protect Dunes
In late 2021, Ningaloo's Chief Resilience Officer coordinated community volunteers and National Park staff to improve and formalise access to Bundegi Beach following concerns from the community about the level of disturbance caused by frequented and informal 4WD routes.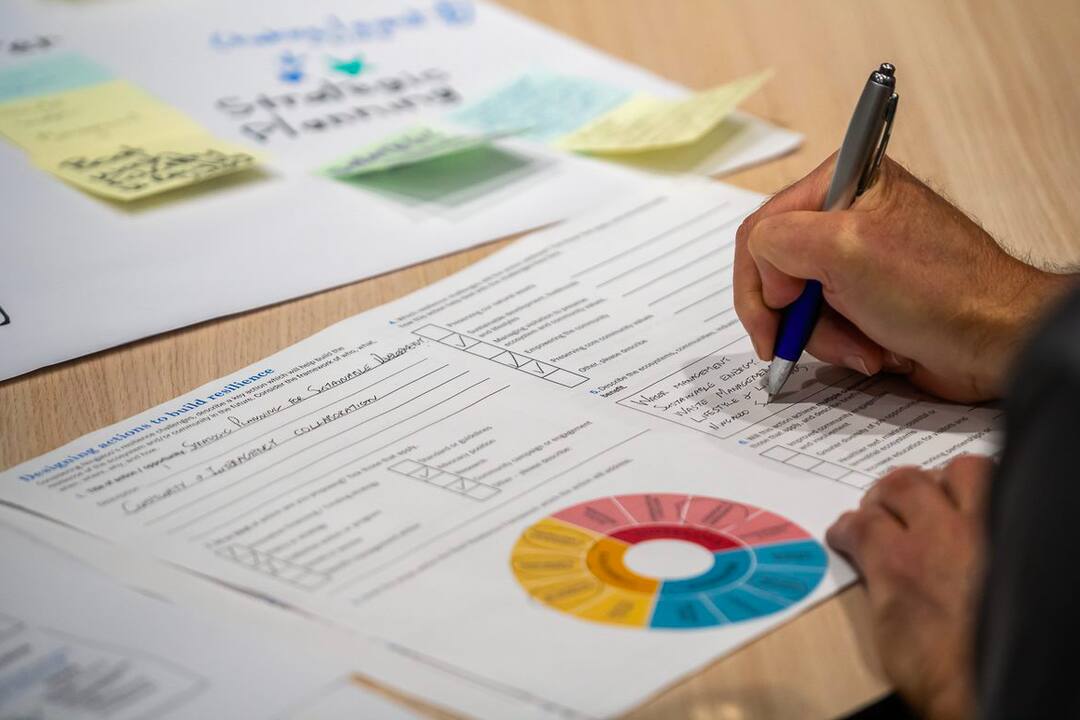 2021 Solution Exchange on Sustainable Tourism
In September 2021, Resilient Reefs hosted a virtual Solution Exchange, bringing together it's site partners and their local stakeholders to engage deeply with global experts on challenges relating to advancing sustainable tourism at each pilot site.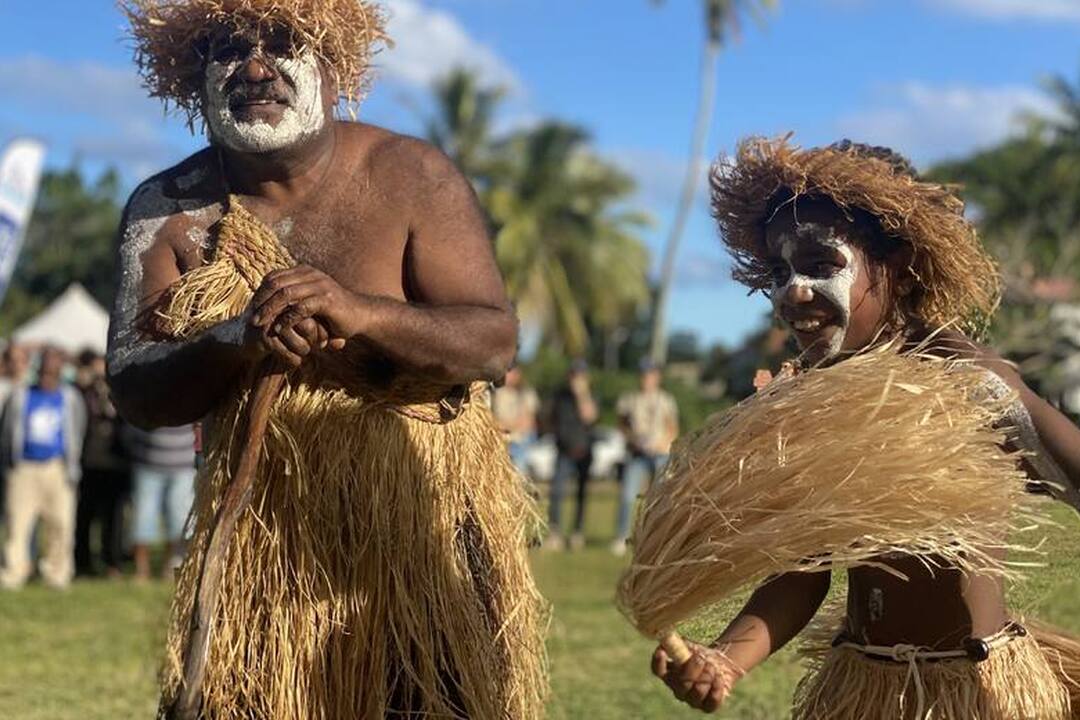 Tribal leaders sign turtle management agreement in New Caledonia
The Journée de la Tortue event on 8 July 2021 resulted in the historic signing of co-management agreements to preserve the green turtle population.by eight tribes within the Isle of Pines region of New Caledonia.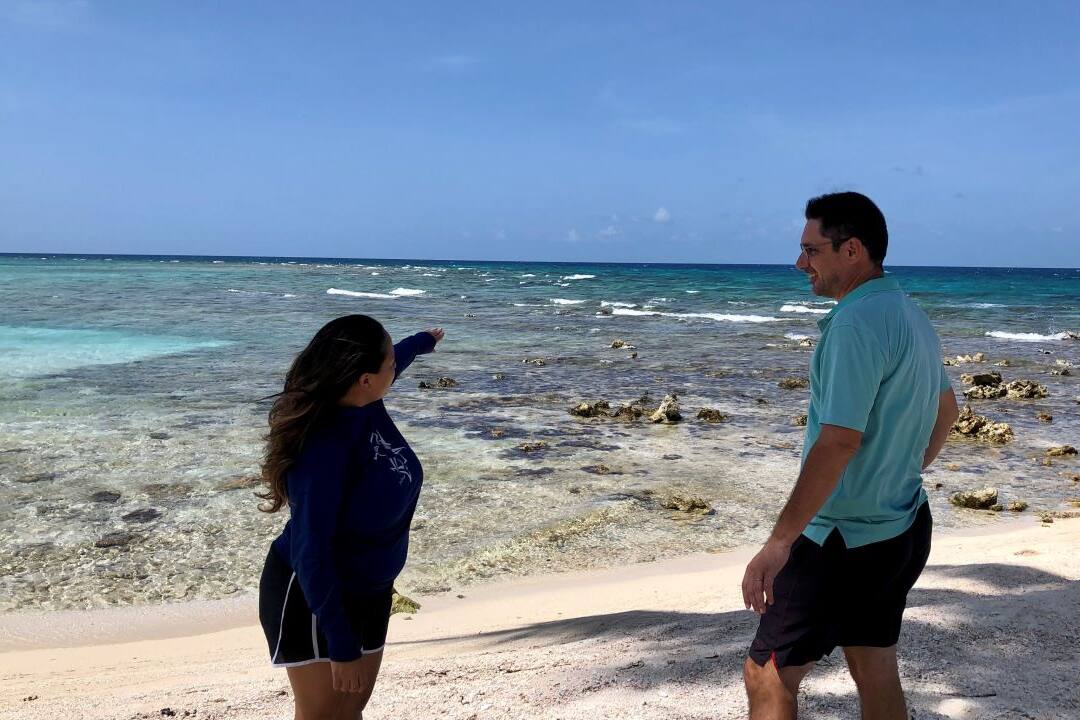 Resilient Reefs launches in Belize to strengthen climate adaptation
Following in the footsteps of the CROs at the Ningaloo Coast (Australia) and the Lagoons of New Caledonia (France), Ms. Kalene Eck, the newly appointed CRO in Belize, will be tasked with the development of a stakeholder-led climate resilience strategy.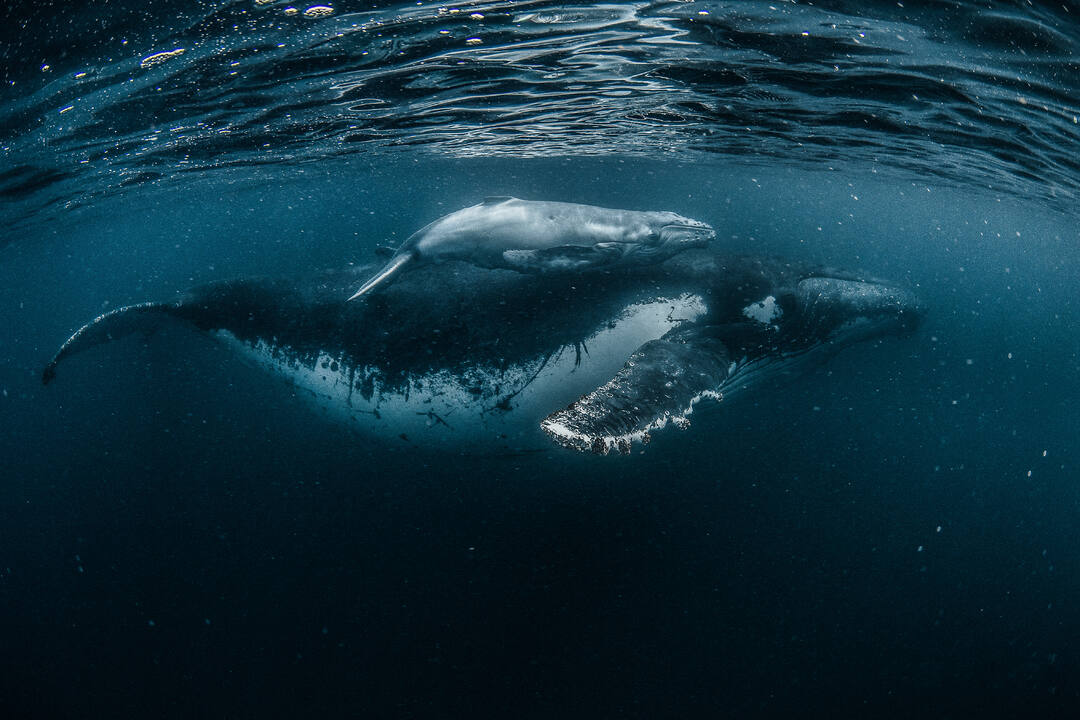 Resilient Reefs launches first economic valuation at Ningaloo Coast
The World Heritage-Listed Ningaloo Coast generates more than 1000 jobs for its local community and contributes over AU$100 million to the economy of Western Australia.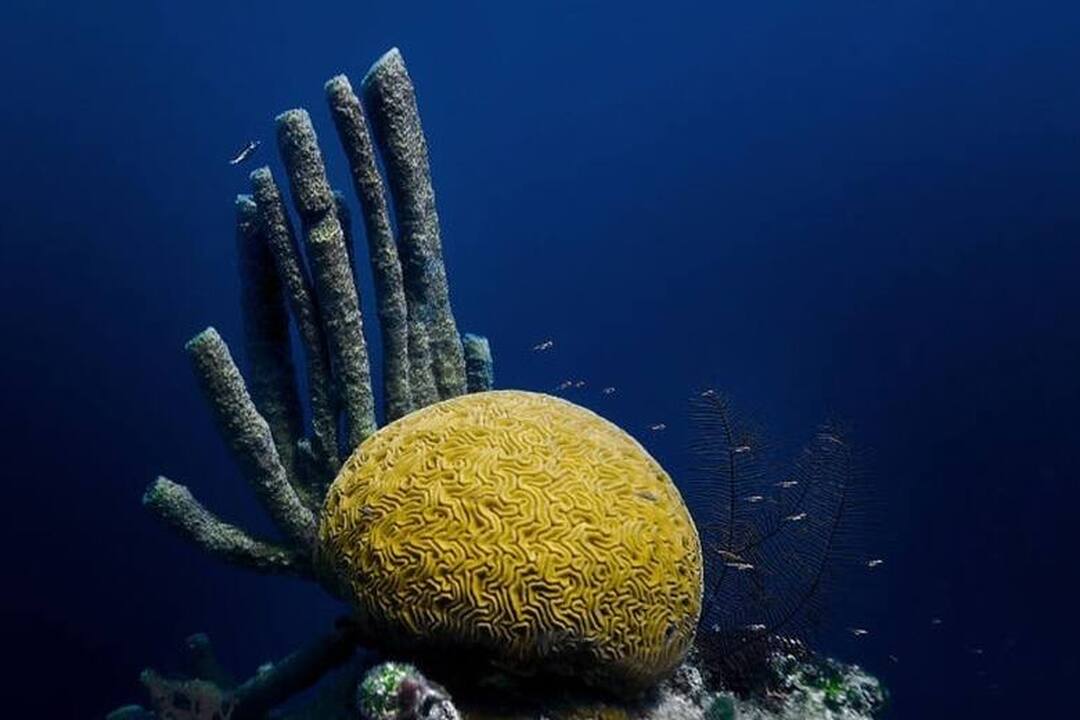 Resilient Reefs presents novel climate approach at UNFCCC
Resilient Reefs introduced its bold, inclusive approach to climate adaptation at the first G20 International Working Group on Coral Reef Conservation in July 2020.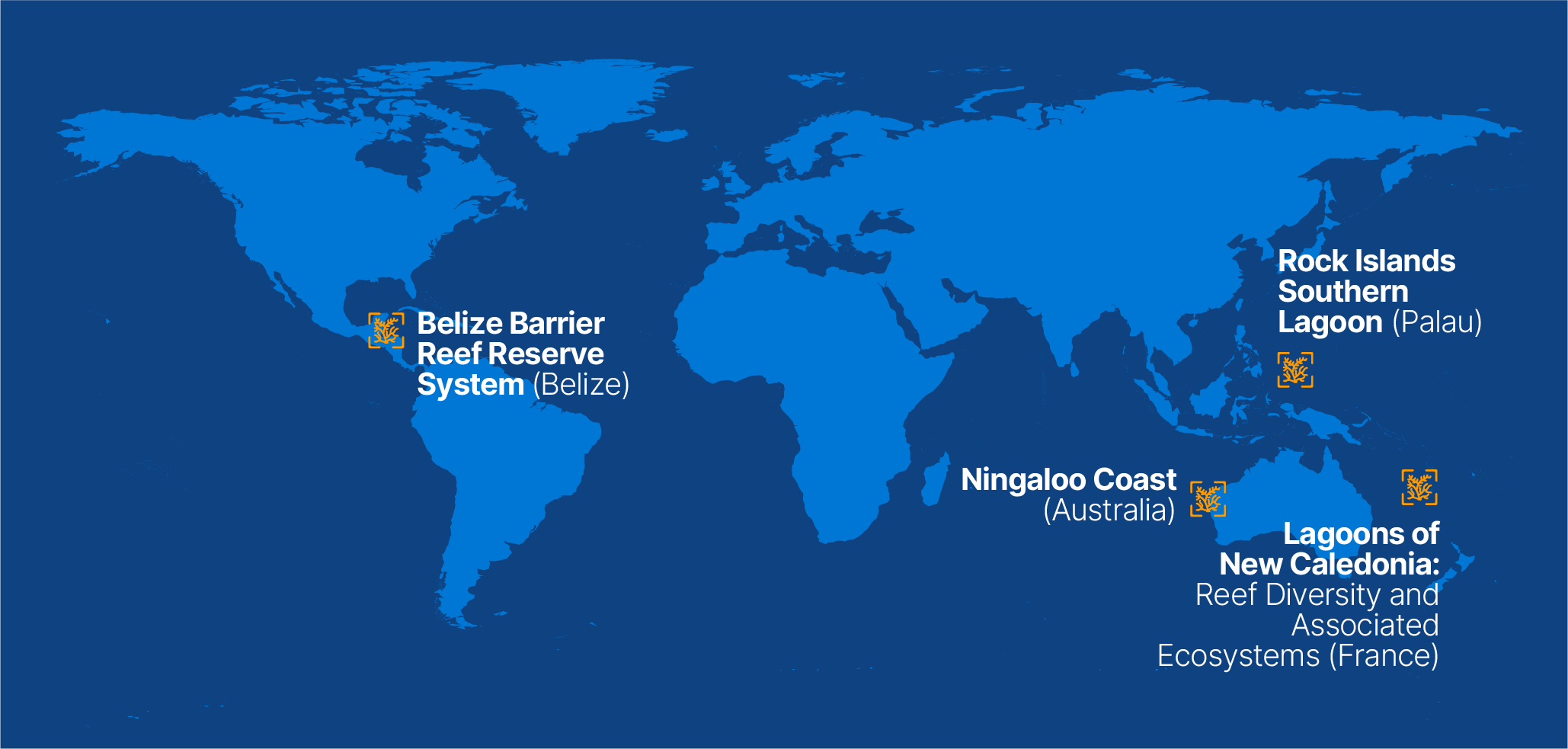 The names and boundaries shown and the designations used on this map do not imply official endorsement or acceptance by the United Nations. Source: United Nations / Geospatial Information Section of the United Nations
Key pathways to concrete solutions
Delivering resilience
At each pilot site, adoption of a resilience strategy enacts a collective fund of USD$ 2.6 million in collective seed funding, which finances actions to accelerate delivering resilience, leveraging co-funding where possible.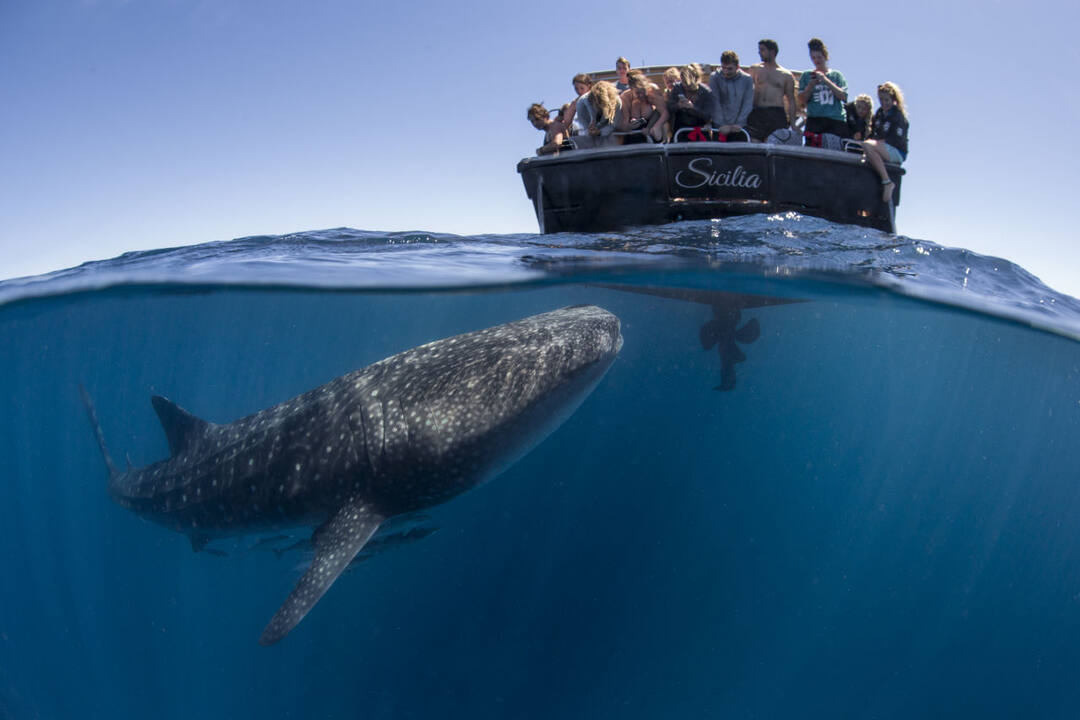 Behaviour change study targeting megafauna interactions (Ningaloo Coast)
In Ningaloo, the ability to interact with marine megafauna has become a critical economic activity for the region, however this has driven an increase in vessel strikes with marine megafauna. To address this issue, a local community group is assessing and prioritising behaviour change tools that can reduce strikes.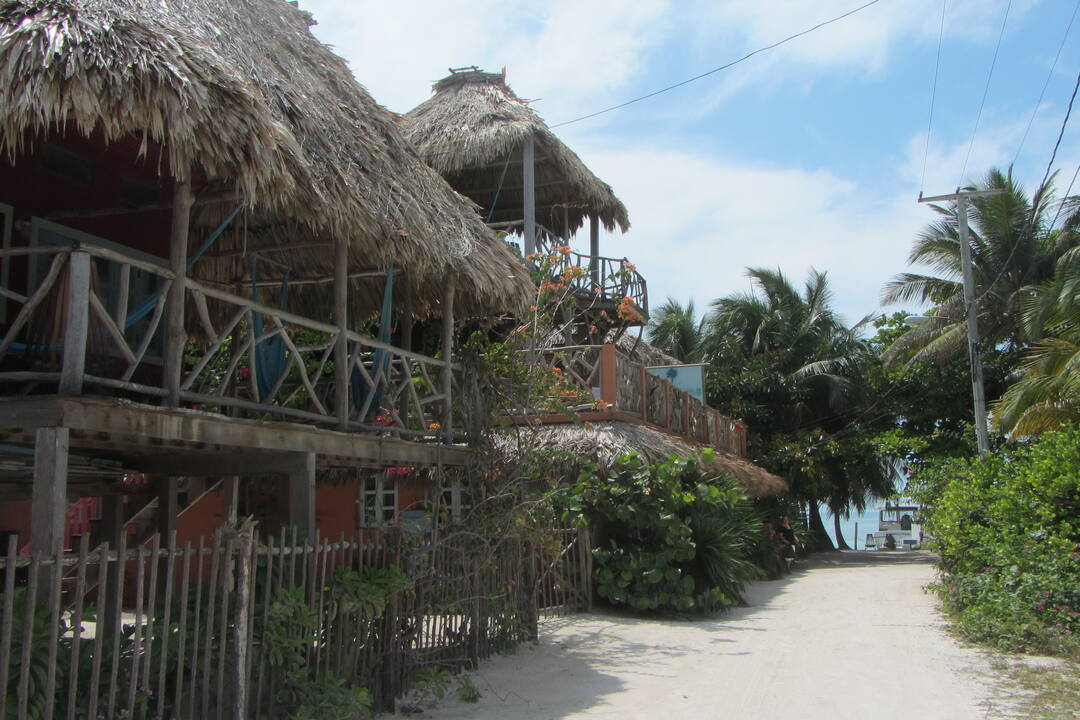 Coastal-marine land tenure analysis (Belize Barrier Reef)
In collaboration with government and NGO partners, Resilient Reefs is updating the coastal-marine land tenure inventory for Belize. It is a key building block for a national blue carbon framework and will enable engagement with coastal-marine land stakeholders on the development of better policies, plans, practices, and actions to protect and restore coastal habitats.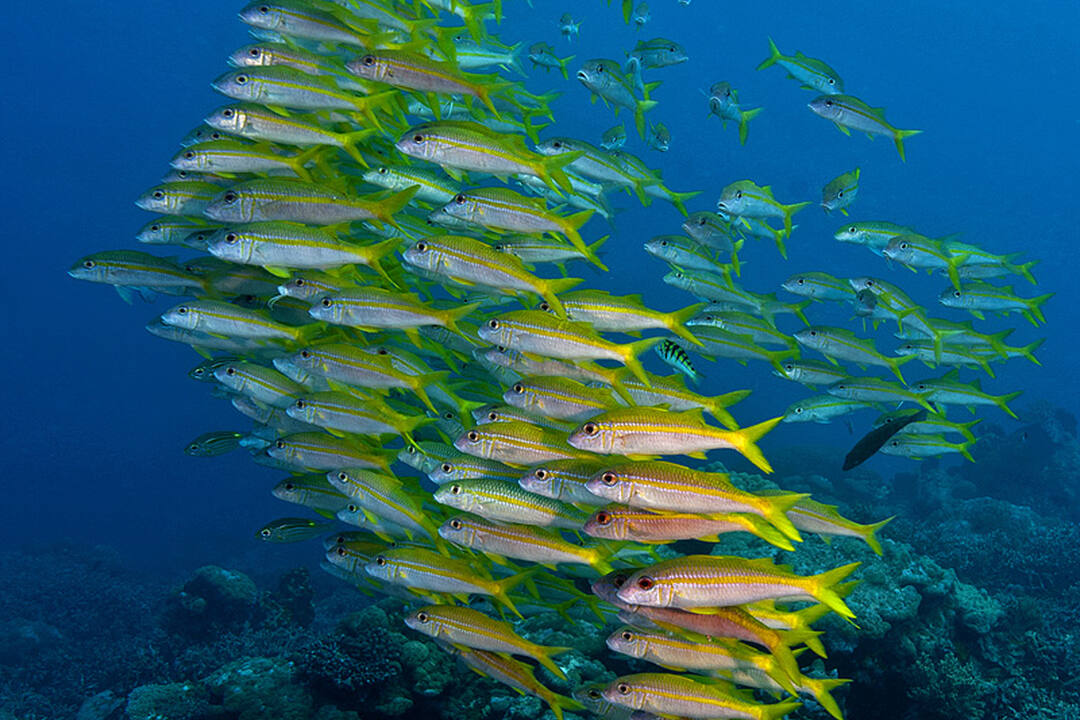 Adoption of fisheries management plan (Rock Islands Southern Lagoon)
Resilient Reefs is supporting outreach and advocacy around the need for the first ever fisheries management plan in the Koror State, as well as an assessment of local capacity to deliver on it.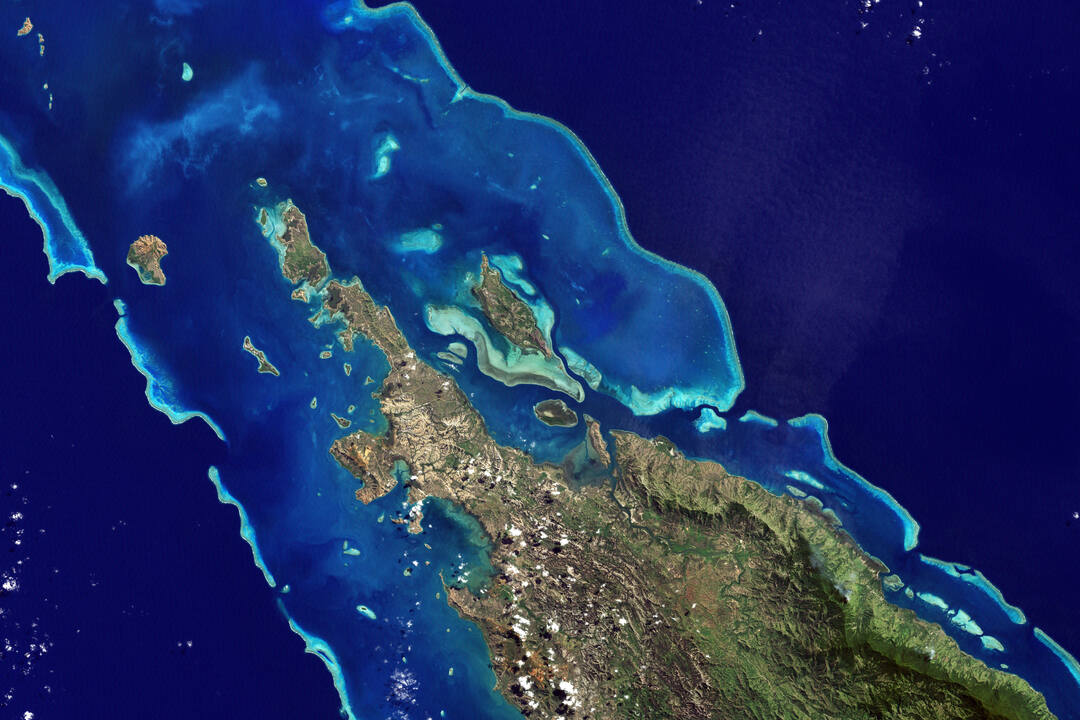 Mapping and protection of customary reserves (Lagoons of New Caledonia)
Deepening our partnership with Kanak managers in New Caledonia, Resilient Reefs is working to formalise the Customary Reserves within the Loyalty Island Province as a Protected National Area, with the involvement of local communities and customary authorities in decision making and in the application of management methods.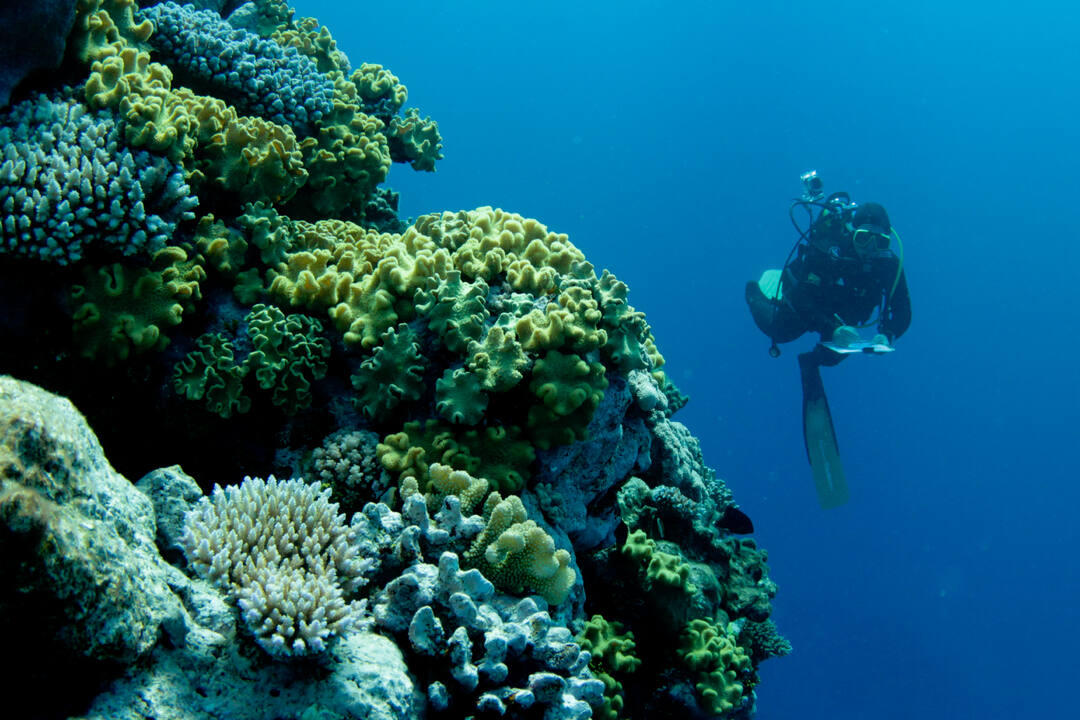 Reef health and resilience assessment (New Caledonia)
To build the resilience of the marine ecosystem, Resilient Reefs is supporting the assessment of the health and resilience of coastal marine ecosystems and quantification of thresholds, which will inform sustainable adaptive management approaches towards system resilience.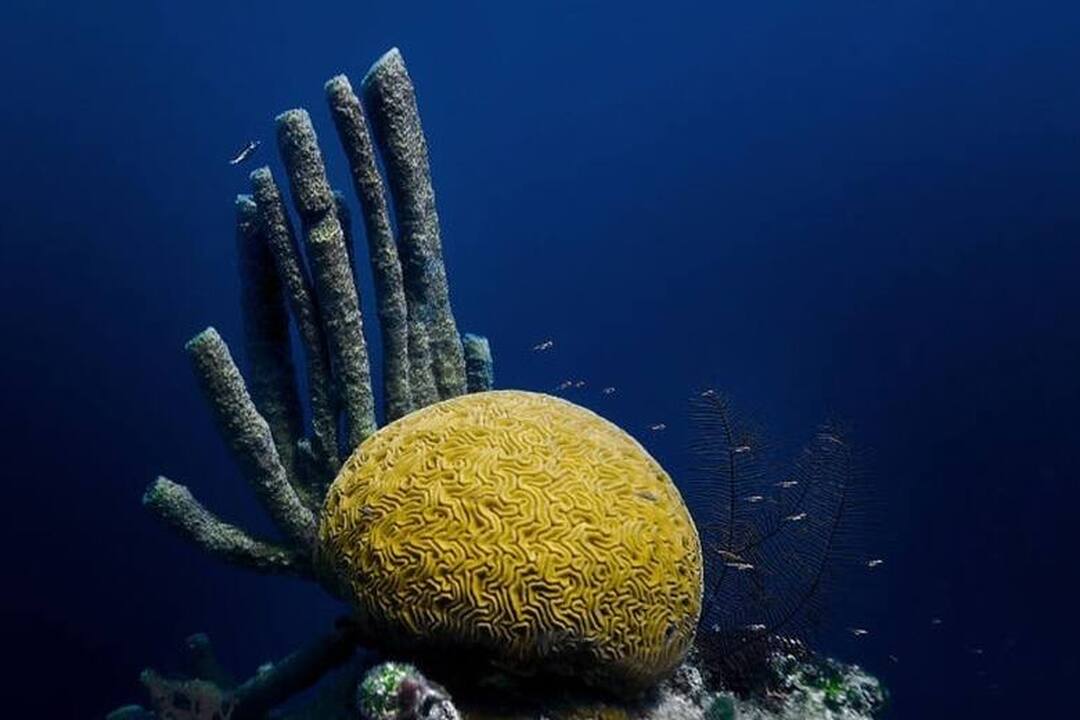 Strengthening coral reef resilience through adaptive management and stakeholder engagement (Belize)
Resilient Reefs is strengthening adaptive management and stakeholder engagement in Belize to respond to long-term threats and build restoration solutions. This locally-driven action will build national capacity in data analysis and data dissemination as well as stakeholder capacity to respond to reef threats. 
Ecotourism in Bills Bay (Ningaloo Coast)
Resilient Reefs is supporting a local community group to capture community and tourist concerns about the health of the local coral ecosystem within the Bills Bay area of Ningaloo Coast, and provide opportunities for interactive education and monitoring activities, which will lead to improved understanding of coral reef health and management options.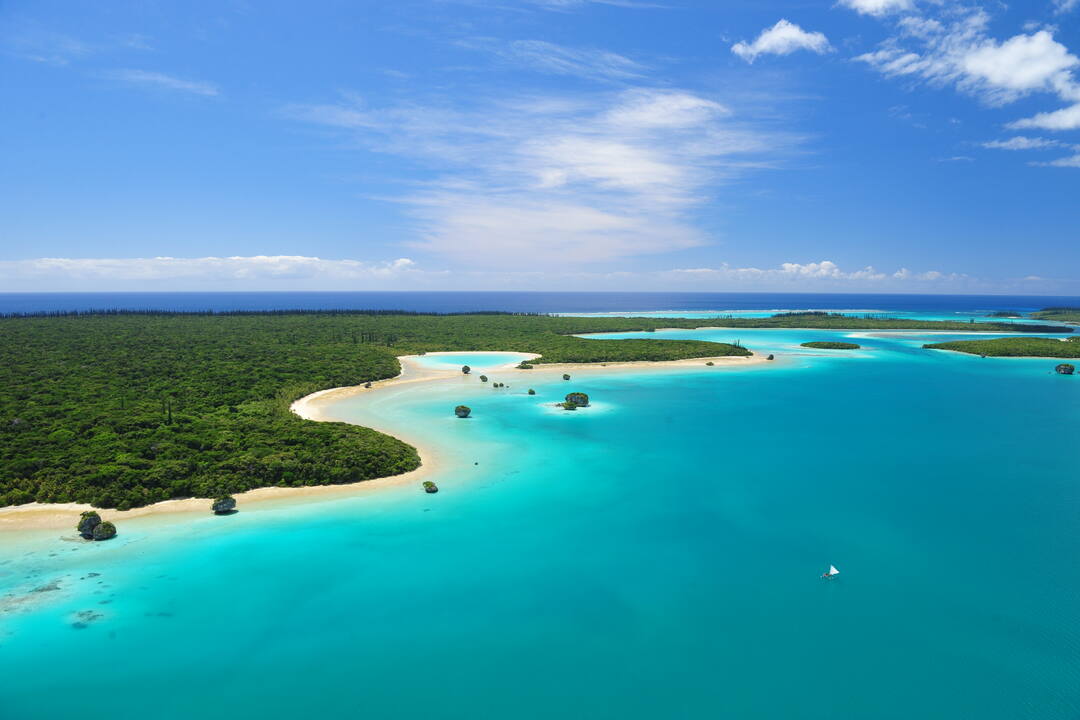 Communication strategy for coastal risk (Lagoons of New Caledonia)
Working with the New Caledonia Coastal Observatory and the Observatoire du Littoral de Nouvelle-Calédonie, Resilient Reefs is developing an effective communication strategy on coastal risk caused by climate change to raise awareness, train, and educate local communities.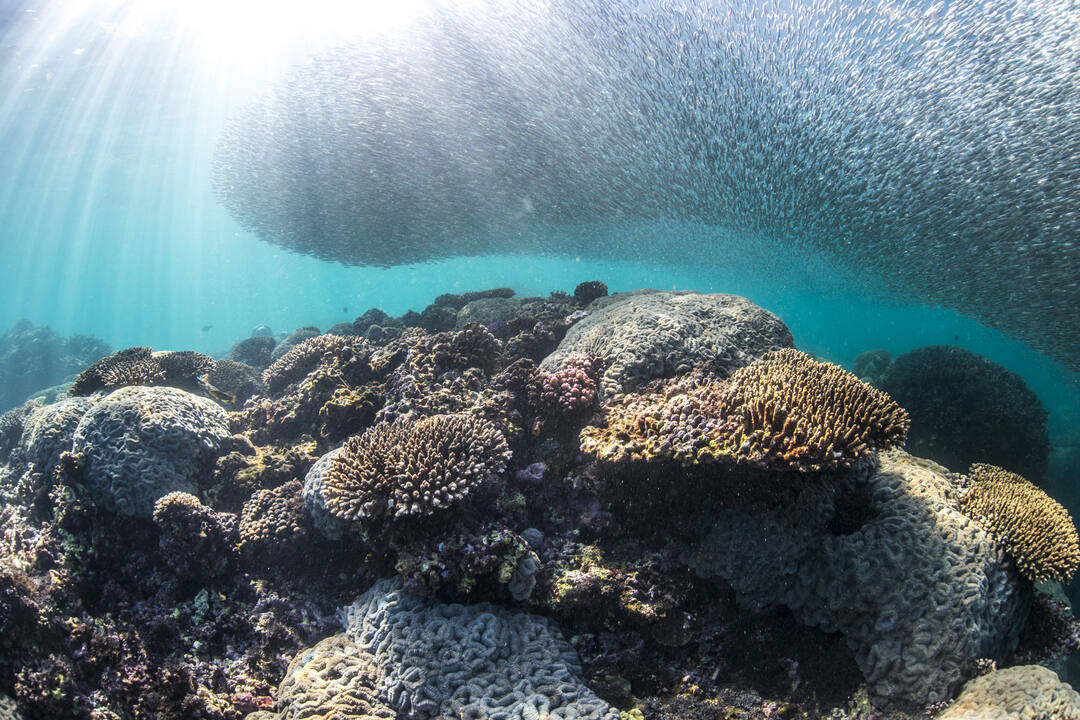 Reef Restoration Framework (Ningaloo Coast)
A Reef Restoration Framework for the Ningaloo Coast was developed through Resilient Reefs in 2022. This framework sets the stage for coordinated research and learning, mitigates risks of restoration, and ensures that trials are meaningfully engaged and designed in partnership with Traditional Owners, tourism operators, and community members.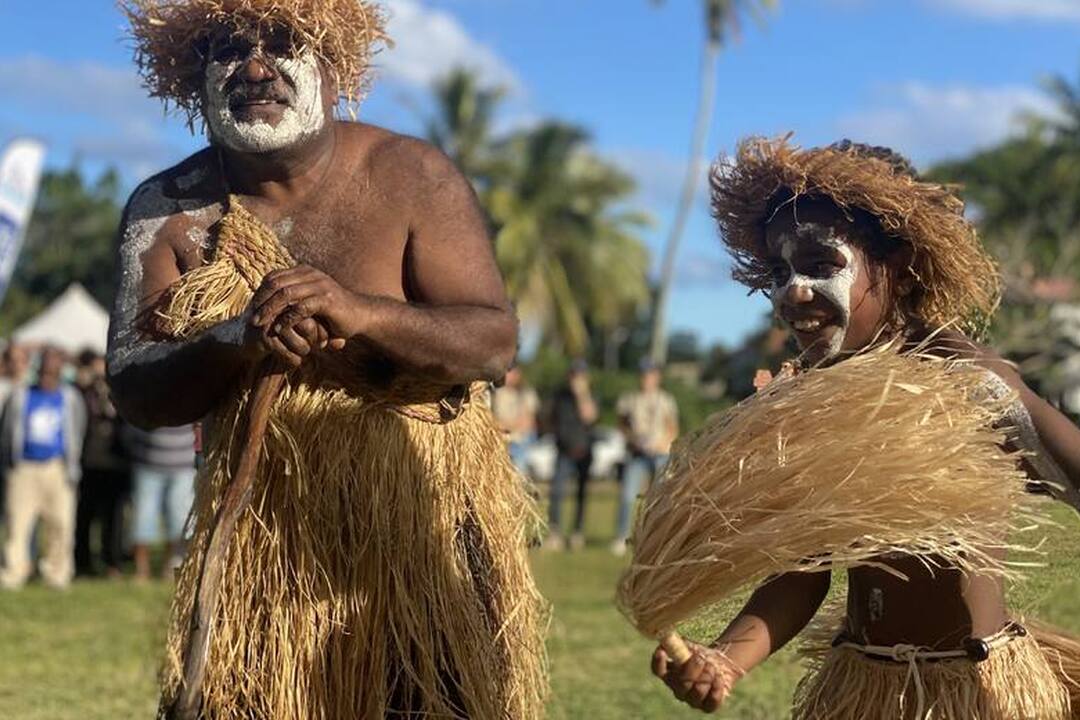 Sustainable turtle management (Lagoons of New Caledonia)
Resilient Reefs supported a three-day event in 2021 on the sustainable management of turtles where eight tribal groups reconciled the importance of maintaining traditional customs with the critical need to protect and preserve the dwindling green turtle population.
Adaptation design training (Lagoons of New Caledonia)
Resilient Reefs delivered analysis and trainings to support managers in New Caledonia's Northern Province, including reviewing the local plan using the Reef Resilience Framework, identifying opportunities for redesigning actions to deliver more co-benefits, as well as recommendations for addressing gaps in communication, monitoring and evaluation and funding. Territory-wide training is being arranged for 2023.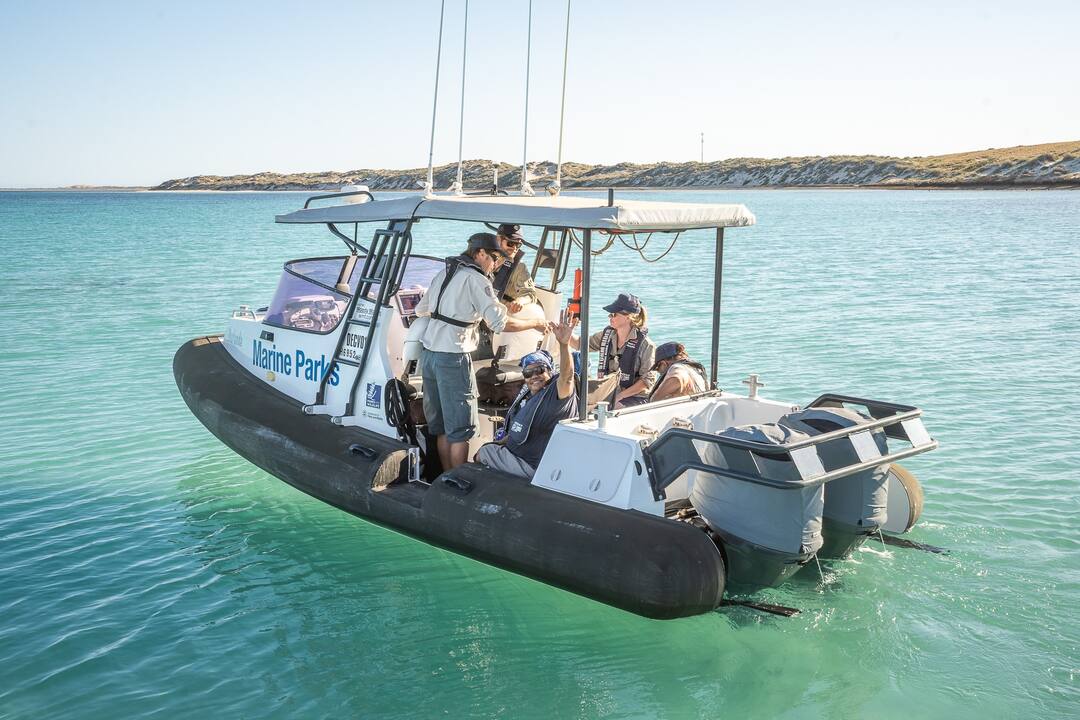 Economic Contribution Study (Ningaloo Coast)
An economic valuation was funded for the Ningaloo Coast World Heritage site, showing that Ningaloo's reef contributes AUD$100M and 1,000 sustainable, full-time jobs, primarily in the tourism industry, to the local economy.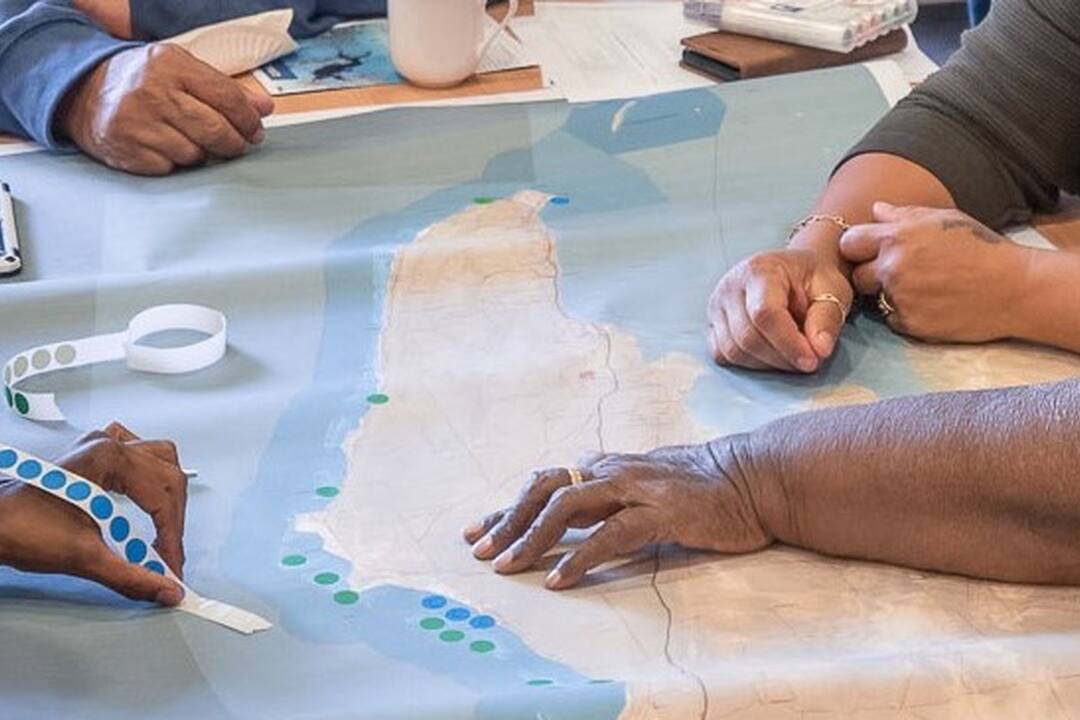 Sea country mapping (Ningaloo Coast)
Helping to advance knowledge exchange and co-management with indigenous communities, Resilient Reefs hosted cultural mapping workshops with Traditional Owners at the Ningaloo Coast that documented tens of thousands of years of local Indigenous knowledge in Western Australia. The outputs of this project are owned by the Traditional Owners.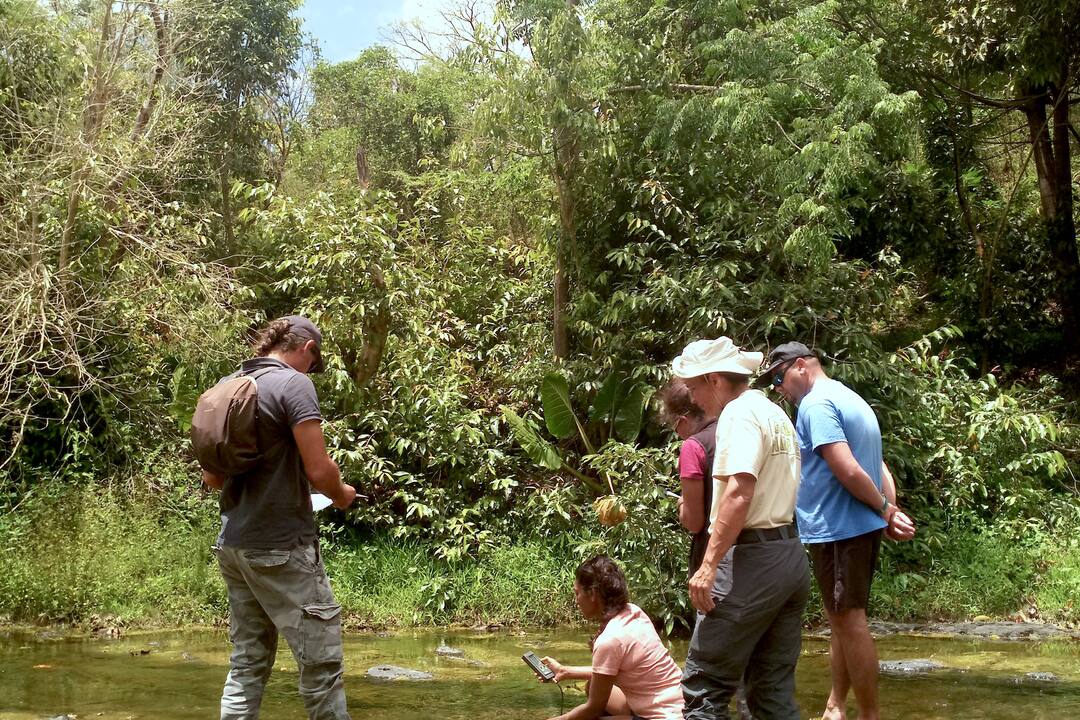 Watershed management training (Lagoons of New Caledonia)
In 2020, Resilient Reefs contracted leading global experts to facilitate training for the local management team based in New Caledonia's Northern Province. The main objective of the workshop was to pragmatically strengthen the capacities of the managers of freshwater environments and resources in the Northern Province.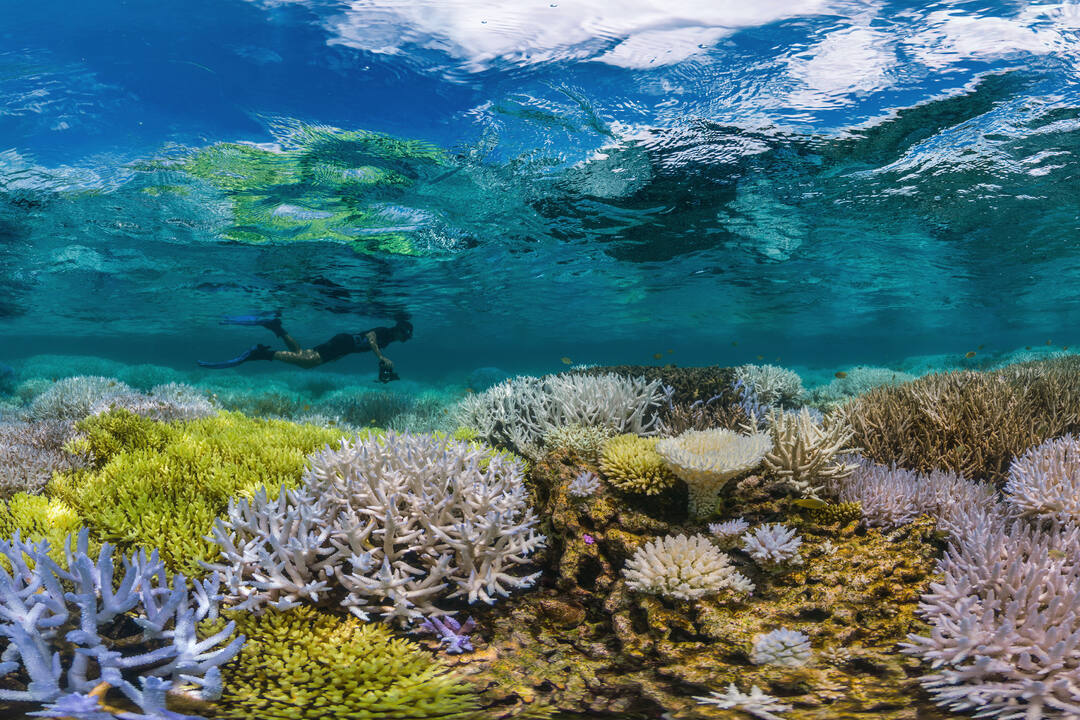 Visitor fee assessment (Lagoons of New Caledonia) 
Resilient Reefs funded a study that investigated opportunities for a payment mechanism for Marine Protected Areas in New Caledonia. The study explored a range of potential innovative user pays fee options for MPAs.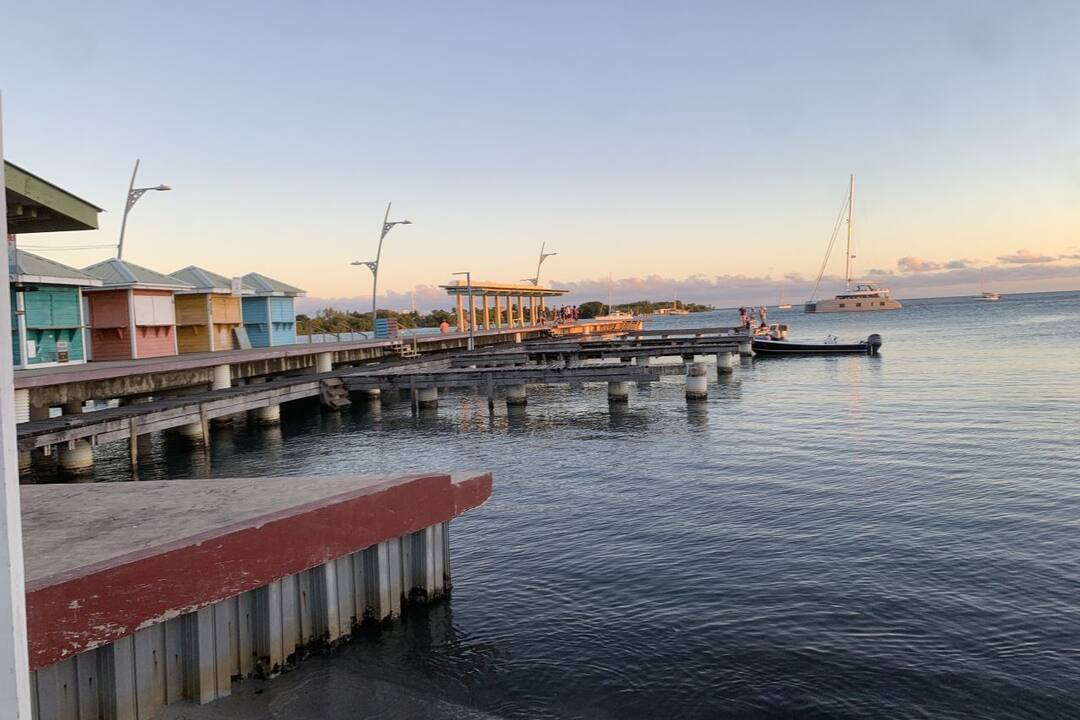 EIA rapid review (Belize Barrier Reef Reserve System)
A rapid review of the Environmental Impact Assessment for dumping dredge spoil from Port of Belize was conducted by an external consultancy to support the local Belize team.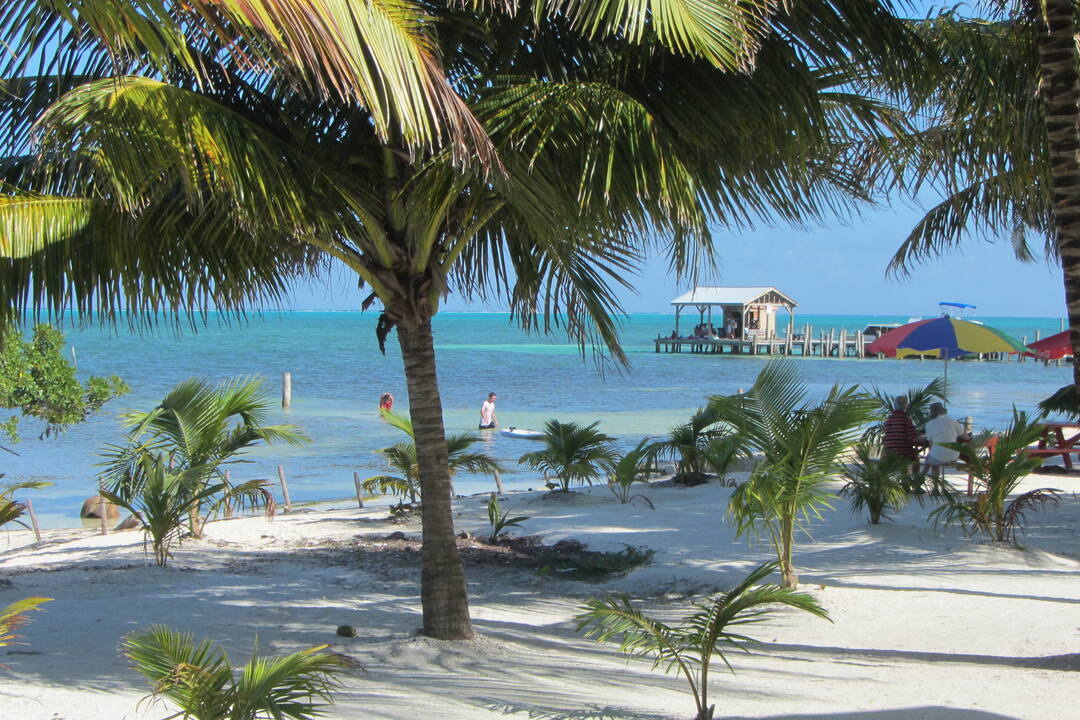 Urban design studio to define resilient coastal development (Belize Barrier Reef)
A week-long, virtual accelerator was organised  bringing together local stakeholders, students, scholars, practitioners, and policy makers. Participants uncovered systematic challenges and opportunities related to coastal development and impacts on the reef, water quality, infrastructure, and livelihoods along Belize's coast.
With thanks to our partners
Initiated by the Great Barrier Reef Foundation, the Resilient Reefs initiative is a six-year AUD$14 million (approximately USD$10.5 million at the time of writing) collaboration between the Nature Conservancy's Reef Resilience Network, the Center for Resilient Cities and Landscapes at Columbia University, the Resilient Cities Catalyst, UNESCO and AECOM. The program is supported by the BHP Foundation.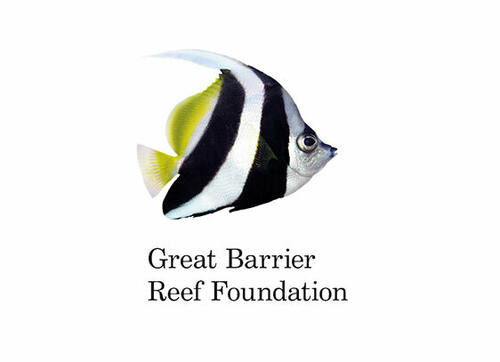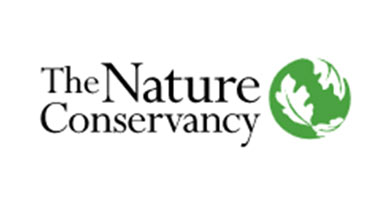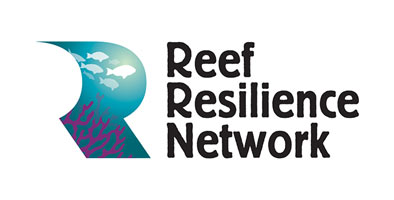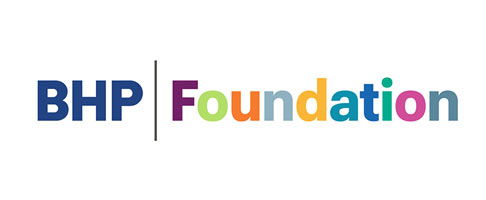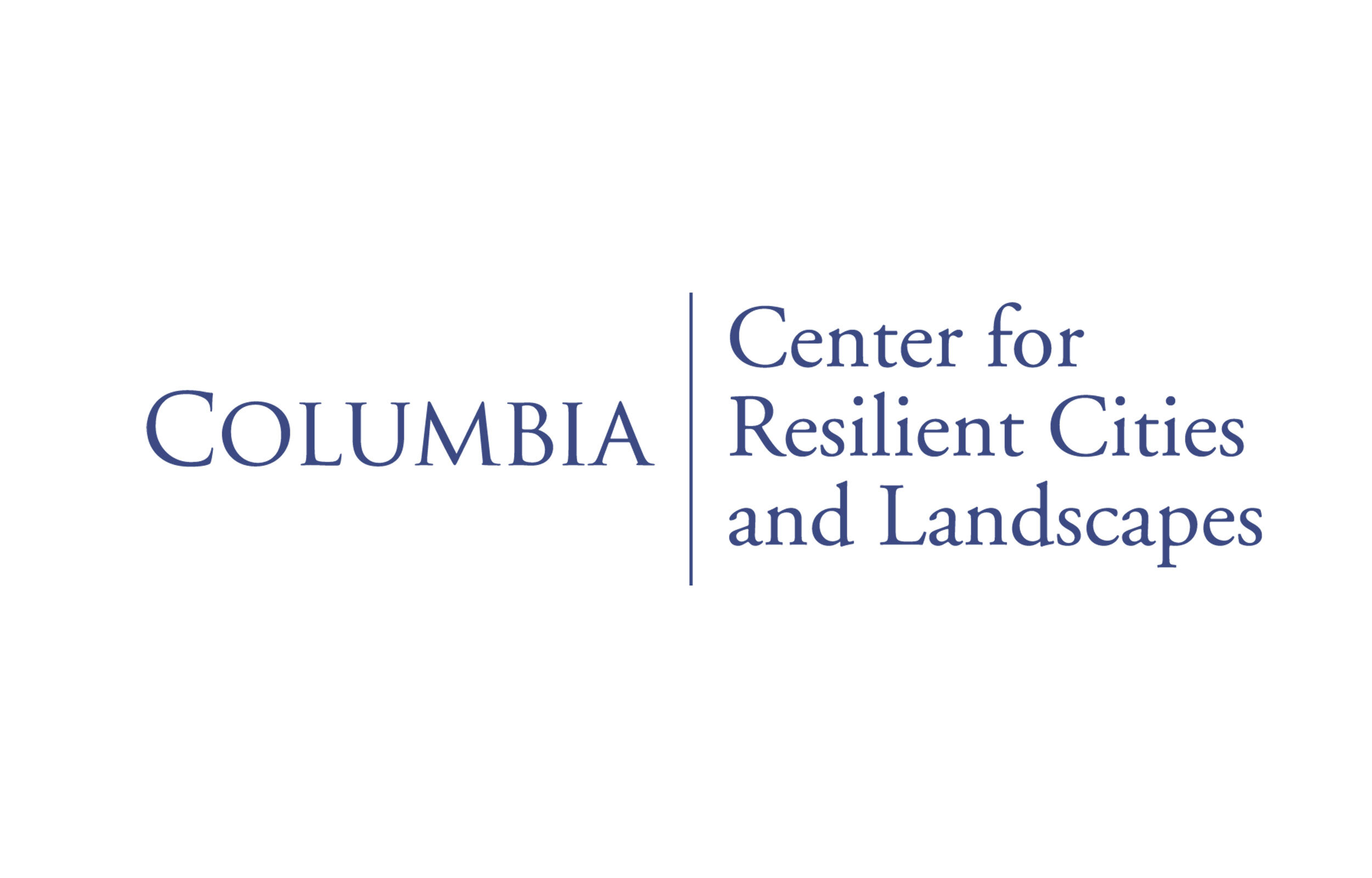 ---
Photos: © Joel Johnsson/DBCA, © UNESCO 2023