2 news
Day
Wednesday, 9 December 2020
close
Wednesday, 9 December 2020
The Deputy Director of the World Heritage Centre participates in the international scientific meeting on the "Heritage Impact Assessment: A Tool for the Protection and Safeguarding of World Heritage" On 26 November 2020, the Foundation for the Safeguarding of the Cultural Heritage of Rabat, in partnership with the Ministry Of Youth Culture And Sports and UNESCO, organised an international ...
2 min read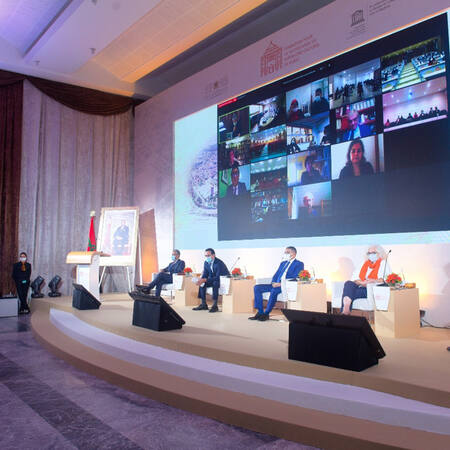 Wednesday, 9 December 2020
At dawn on Friday 04 December 2020, the Tapoa base at the entrance to the W natural park in Niger was the target of a deadly attack that claimed the lives of two park officials. UNESCO, through the World Heritage Centre, strongly condemns this attack, which comes in a global context already weakened by a health crisis due to COVID-19.  "This armed attack fills us with deep sadness and ...
1 min read