2 news
Day
Thursday, 3 December 2020
close
Thursday, 3 December 2020
The World Heritage Centre in collaboration with the five field offices in the African region (Abuja, Dakar, Harare, Nairobi and Yaoundé) and the African World Heritage Fund has organised four online workshops, between 27 November and 3 December 2020, with site managers from each of the African sub-regions in order to share and discuss the preliminary outcomes of the Periodic Reporting ...
2 min read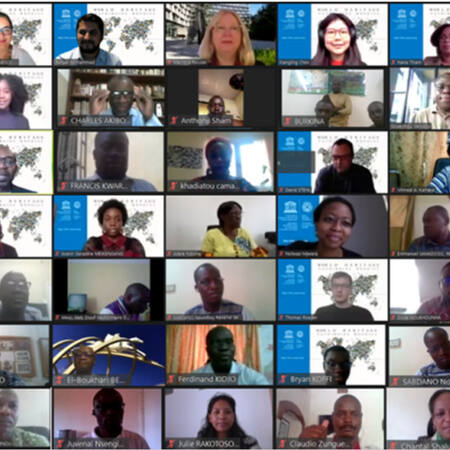 Thursday, 3 December 2020
Resilient Reefs introduced its bold, inclusive approach to climate adaptation at the UNFCCC Ocean and Climate Change Dialogue in December 2020. The Resilient Reefs Initiative is a new approach to marine conservation being piloted across five UNESCO-listed World Heritage sites, and backed by a global private-public consortium. The Dialogue, held by videoconference, brought together over 500 ...
2 min read