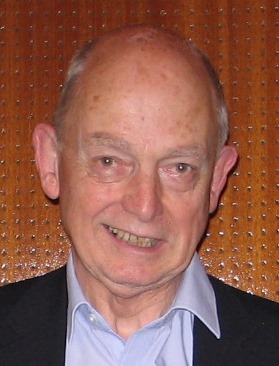 Interview
Christopher Young
Oral Archives of the
World Heritage Convention
Christopher Young is a British historian and archaeologist. He holds a master's degree and a doctorate from Oxford University, and specializes in sustainable management of the historic environment.
He has worked for English Heritage (now Historic England) for most of his career. In his role as director of Hadrian's Wall World Heritage site, he has gained extensive experience in cultural site management. He has also been part of the United Kingdom delegation to the World Heritage Committee for fifteen years. Since retiring in 2014, he has been acting as an independent heritage consultant.
During his long years of involvement in World Heritage, Christopher Young has served as advisor for the preparation of numerous nominations to the List as well as for the realization of several cultural heritage management plans and heritage impact assessments (HIA), both in the UK and abroad. He has also collaborated with the World Heritage Centre, ICOMOS and ICCROM on various projects, including the reform of the Operational Guidelines for the Implementation of the World Heritage Convention, the compilation of a policy compendium for World Heritage and the production of a report on sites of memory.
Interview with
Christopher Young
16 May 2018, Paris, France
The following audio excerpts are from an interview with Christopher Young by Christina Cameron the 16 May 2018 in Paris. We hear about his experience as the manager of Hadrian's Wall, as well as the beginnings of his involvement in World Heritage in the UK and overseas. He also shares his critical and nuanced view of the strengths and weaknesses of the Convention, addressing topics such as the politicization of the Committee, the difficulties encountered by the Advisory Bodies, the improvements made through the Periodic Reports and the contribution of World Heritage to international cooperation.
1. The World Heritage Convention
1a. Involvement of Christopher Young in World Heritage
1b. Key objectives of the World Heritage Convention
1c. Reform agenda at Cairns
1d. Policies and decisions that influenced the implement of the Convention
1e. Synergies among the cultural conventions of UNESCO and periodic reports
1f. Successes and failures of the Convention
2. World Heritage Committee
3. Advisory Bodies
4. Involvement of States Parties
5. Deliberate destruction of World Heritage
6. Role of civil society
Oral Archives of the
World Heritage Convention
Under the leadership of the Canada Research Chair on Built Heritage at the University of Montreal, an international team of researchers conducts interviews with pioneers of World Heritage to capture memories of important moments in the history of UNESCO Convention.
Launched in 2006, this initiative is part of the UNESCO History project that celebrated the 60th anniversary of the creation of UNESCO. The Oral Archives project records the precious witness of people closely associated with the creation and implementation of the Convention. Their recollections and views have greatly enriched the book by Christina Cameron and Mechtild Rössler, Many Voices, One Vision: The Early Years of the World Heritage Convention (Ashgate/Routledge, 2013).
Dates
Date Start: Wednesday, 16 May 2018
Date end: Wednesday, 16 May 2018