2 news
Day
Friday, 2 November 2018
close
Friday, 2 November 2018
The national Technical Secretariats of the six countries belonging to the Qhapaq Ñan, Andean Road System continue their collaborative efforts in strengthening the conservation and management structure of this unique and complex World Heritage site, inscribed in 2014 as a serial cultural transboundary property crossing Argentina, Bolivia, Chile, Colombia, Ecuador and Peru. In the months of ...
2 min read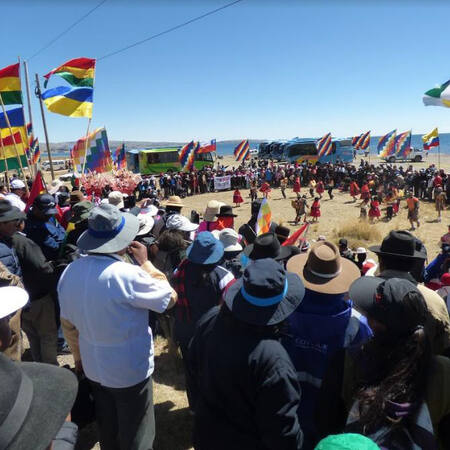 Friday, 2 November 2018
UNESCO gathered tourism and heritage experts at the Organization's Headquarters on 29 October 2018 to examine the leading role that tourism and culture can play in fostering sustainable development in the EU and China. The EU-China High Level Conference on World Heritage and Sustainable Tourism was organized in the framework of the 2018 EU-China Tourism Year, an initiative led by the ...
2 min read