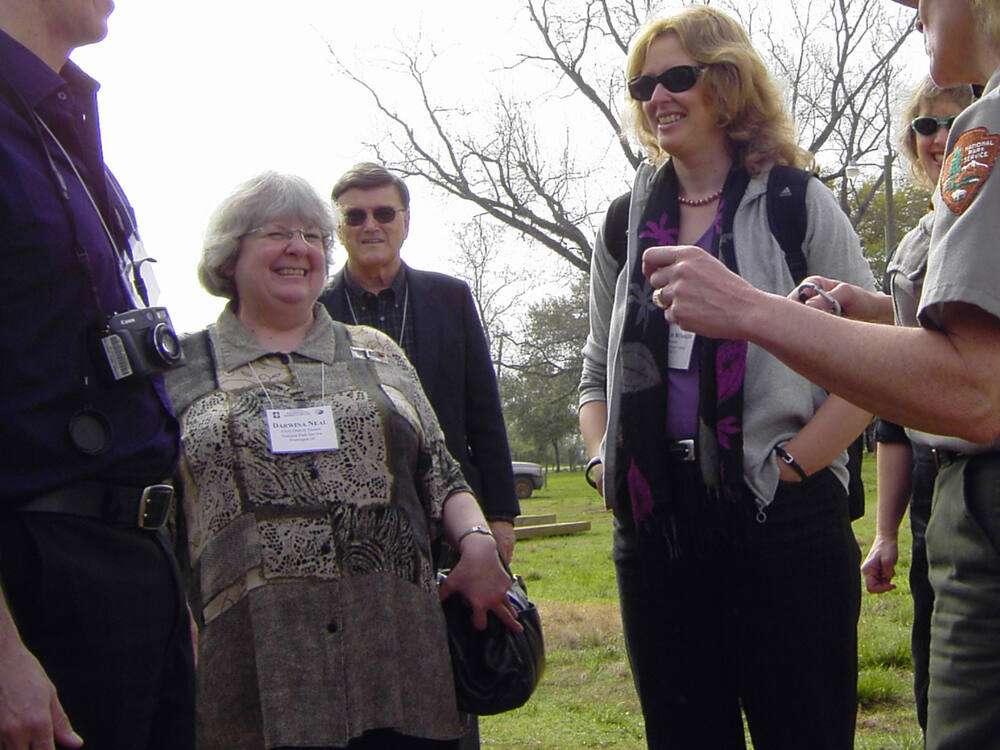 Landscape architect and conservationist Ms Darwina L. Neal, one of North America's most renowned experts in cultural landscape conservation, passed away on 4 September 2021 in Washington, D.C., USA.
During her long career, Darwina L. Neal served as a USA National Park Service (NPS) administrator and retired as chief of the Cultural Resource Preservation Services, National Capital Region (NCR) in 2009. She was the first woman elected president of the American Society of Landscape Architects (ASLA). Ms Neal also held leadership roles in the U.S. Committee of the International Council on Monuments and Sites (US/ICOMOS), the International Federation of Landscape Architects (IFLA), and the National Preservation Institute, among many others. She contributed extensively to the ICOMOS/IFLA Cultural Landscape Scientific Committee, advocating for the importance of cultural landscapes, and was a tireless crusader for the preservation of landscape architecture.
Dr. Mechtild Rössler, the Director of the UNESCO World Heritage Centre, and other cultural landscape experts will remember Ms Neal for her exceptional personality, combining a passion for life, an enthusiasm and commitment to her work, and a deep engagement with the people she met. The World Heritage Centre wishes to express its deepest condolences to her family, students and friends worldwide, who will sorely miss her.