After a closure of more than ten years, the Lopé National Park Ecomuseum reopened its doors on 5 February 2021 with an official ceremony attended by the Executive Secretary and staff of the National Parks Agency (ANPN), local authorities and the head of culture from the UNESCO office in Libreville.
This important building is of great pedagogical interest for learning about conservation through the valorization of history and the close relationship maintained by local communities with the Ecosystem and Relict Cultural Landscape of Lopé-Okanda, a mixed site inscribed on the World Heritage List since 2007. It is in this iconic site that the oldest evidence of human presence in the Congo Basin was discovered.
The ecomuseum presents some of the prehistoric remains discovered throughout the park during the numerous archaeological expeditions carried out on the site in recent years, as well as cultural objects representative of the local communities. The only structure of its kind in the entire network of Gabon's 13 national parks, the ecomuseum will thus serve as a place to transmit the knowledge and enhance the culture of the region's populations, while supporting the local economy and ecotourism.  
The rehabilitation of the ecomuseum is the result of sustained cooperation between UNESCO and the Gabonese Government through the ANPN, in the framework of the Central Africa World Forest Heritage Initiative (CAWHFI) funded by the European Union.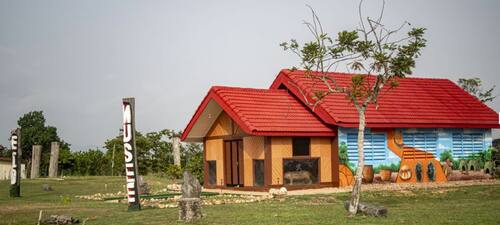 © ANPN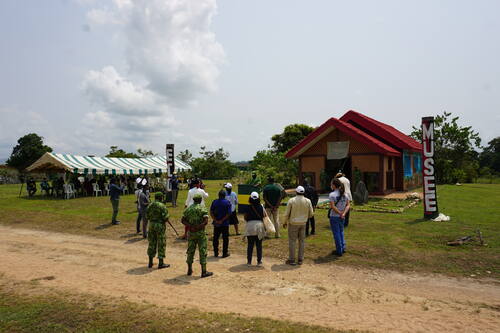 © ANPN / Richard Oslisly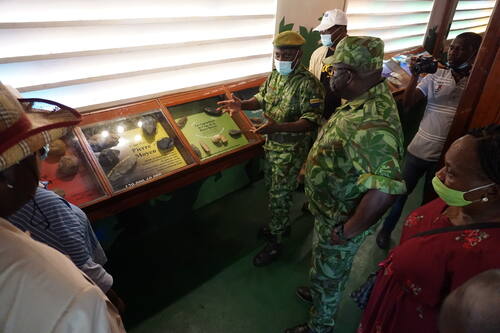 © ANPN / Richard Oslisly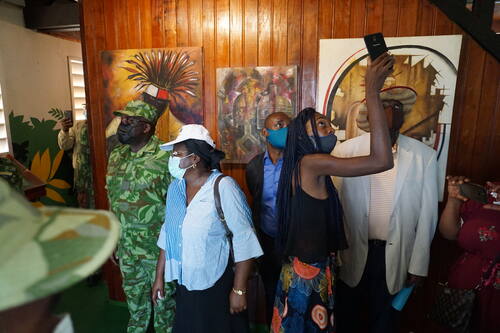 © ANPN / Richard Oslisly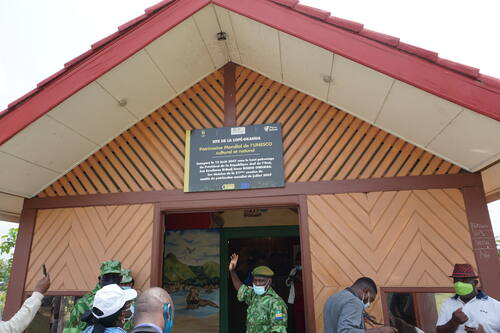 © ANPN / Richard Oslisly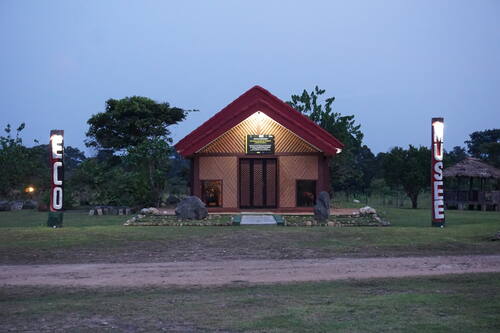 © ANPN / Richard Oslisly