From 17 to 26 June 2020, UNESCO successfully organised its first World Heritage City Lab, an online innovation laboratory for analysis, assessment, learning, and development of strategies for the protection and management of World Heritage properties in the urban context.
Carried out in collaboration with the Advisory Bodies to the World Heritage Convention— the International Council on Monuments and Sites (ICOMOS), International Union for the Conservation of Nature (IUCN) and the International Centre for the Study of the Preservation and Restoration of Cultural Property (ICCROM), the City Lab enabled reflection on the practical problems and challenges of World Heritage properties in the framework of the policies and processes of the World Heritage Convention as well as the 2011 UNESCO Recommendation on the Historic Urban Landscape (HUL Recommendation).
The global health crisis caused by COVID-19 has brought the vulnerability of our cities into focus. The City Lab offered an opportunity to reflect on ways to recover the notion of heritage cities as thriving urban centres using heritage-based strategies to build back the cities to be stronger, more sustainable, more resilient, and more deeply connected to their histories and landscape.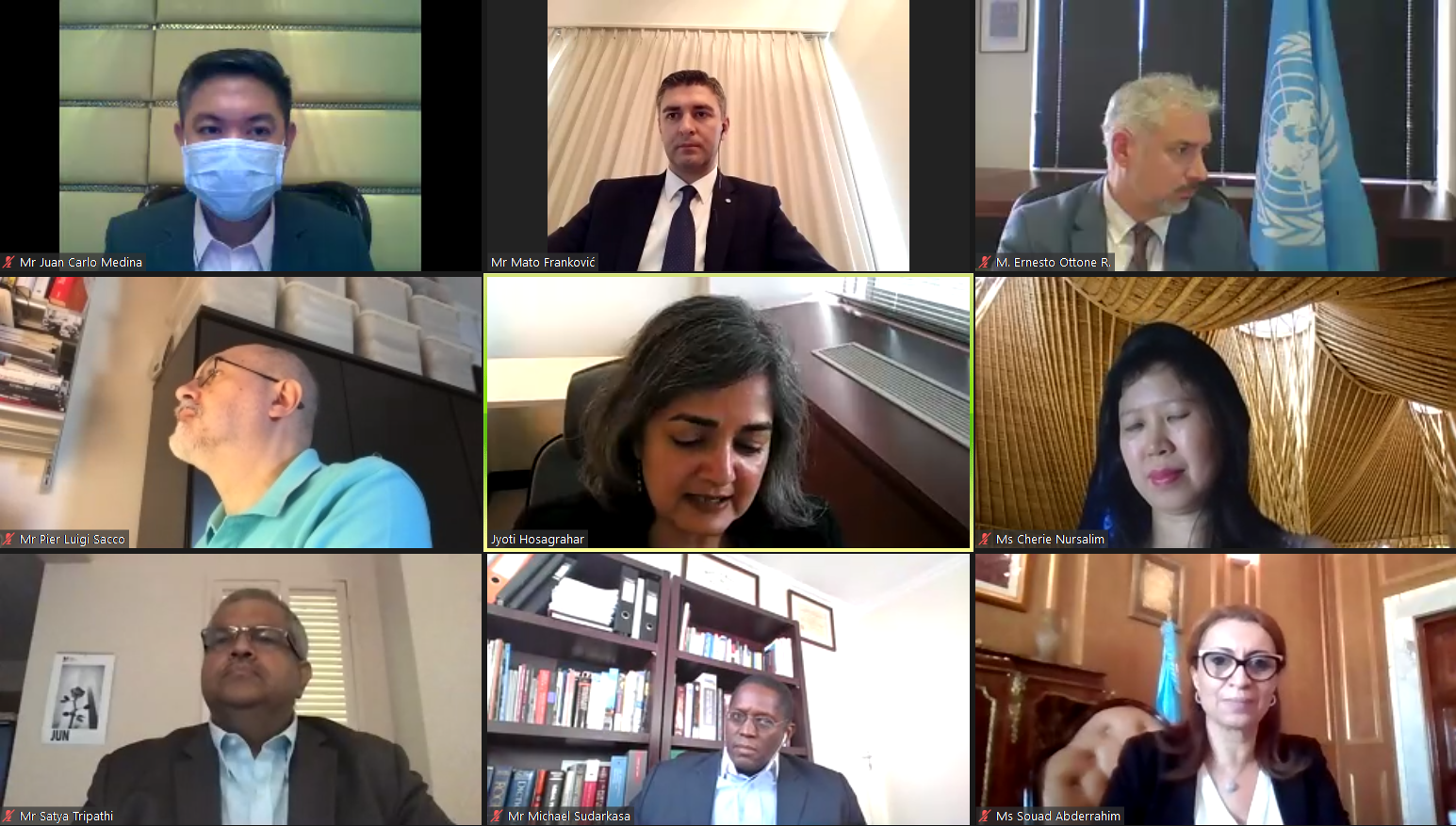 The sessions addressed topics such as "Well-being and local communities", "Heritage at the core of local economic development strategies", and "Re-thinking urban infrastructure in historic urban contexts." Each of the thematic sessions was conceived as an innovation laboratory and structured in three main blocks: key discussion points by two senior experts, two case study presentations, and open debates. The final session was a general debate on the way forward regarding heritage-based recovery and resilience for heritage cities. Following each of the topical sessions, participants were organised in working groups for carrying out an assigned task. Each of the working groups reported back on their group's cumulative work during the last session.

Additionally, the first session was a high-level Webinar held on 17 June 2020 under the title "Re-thinking Urban Heritage for Recovery and Resilience", where an international panel of 7 Mayors of World Heritage cities and 5 high-level experts shared their views and experiences. More than 60 selected international experts and colleagues from partner institutions joined the session as participants in the City Lab. Broadcast live, the event counted an audience of 400 participants overall at its peak. The City Lab was very well received by the participants who saw it as a very useful model. Participants voiced their appreciation of the fruitful, constructive, and open exchanges throughout the sessions.
To disseminate the lessons learned, participants of the City Lab were encouraged to engage in supporting World Heritage properties in their region as well as the implementation of the HUL Recommendation and raise awareness of urban heritage protection and the role of cultural heritage in sustainable urban development in relevant local, regional, and national policies and actions.