Historic Sanctuary of Machu Picchu
Peru
Factors affecting the property in 1993*
Management systems/ management plan
Other Threats:

Need for an inventory of the park's natural and cultural resources
Factors* affecting the property identified in previous reports
Dam construction;
Power line development;
Wild fires;
Encroachment;
Urbanization of the valley
International Assistance: requests for the property until 1993
Requests approved: 10 (from 1986-1992)
Total amount approved : 161,625 USD
| | | |
| --- | --- | --- |
| 1992 | Financial contribution for a training workshop on ... (Approved) | 19,325 USD |
| 1992 | Organization of a training course for technicians, ... (Approved) | 19,500 USD |
| 1991 | Preparation of a Master Plan for Machu Picchu (Approved) | 40,000 USD |
| 1991 | Additional costs for technical consultancy for the ... (Approved) | 6,000 USD |
| 1991 | Contribution to a monitoring exercise of the following ... (Approved) | 3,300 USD |
| 1991 | Additional cost for technical consultancy for the ... (Approved) | 4,000 USD |
| 1989 | Preparation of a technical cooperation project for a ... (Approved) | 15,000 USD |
| 1988 | Contribution to purchase of fire-fighting equipment and ... (Approved) | 20,000 USD |
| 1986 | Support for associated training activities related to ... (Approved) | 8,000 USD |
| 1986 | Financial support for the implementation of the ... (Approved) | 26,500 USD |
Missions to the property until 1993**
Conservation issues presented to the World Heritage Committee in 1993
[Oral report by ICOMOS and the Secretariat]
Summary of the interventions
Decisions adopted by the Committee in 1993
17 COM X
SOC: Historic Sanctuary of Machu Picchu (Peru)
Historic Sanctuary of Machu Picchu (Peru)
As part of the assistance provided by the World Heritage Fund, an international archaeological seminar was held in September 1993 with the participation of national and international experts and bilateral cooperating agencies. The seminar concluded that coordination should be improved among institutions dealing with the Park's management, that an inventory of the cultural and natural resources should be pursued and that archaeological research and conservation actions should be redefined. The preparation of an operational plan for the Park should be of the highest priority.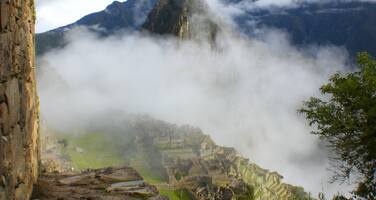 Peru
Date of Inscription:
1983
Category: Mixed

Criteria: (i)(iii)(vii)(ix)

Documents examined by the Committee
17COM (1993)
Exports
---
* : The threats indicated are listed in alphabetical order; their order does not constitute a classification according to the importance of their impact on the property.
Furthermore, they are presented irrespective of the type of threat faced by the property, i.e. with specific and proven imminent danger ("ascertained danger") or with threats which could have deleterious effects on the property's Outstanding Universal Value ("potential danger").
** : All mission reports are not always available electronically.