Everglades National Park
United States of America
Factors affecting the property in 1989*
Crop production
Housing
Industrial areas
International Assistance: requests for the property until 1989
Requests approved: 0
Total amount approved : 0 USD
Missions to the property until 1989**
Conservation issues presented to the World Heritage Committee in 1989
There is increasing evidence that the major wetlands system of the Everglades in Florida is under considerable threat with the adverse impacts of changes in water quality and quantity arising from a range of developments agricultural, industrial and urban - which are altering the natural systems.
It is indicative of concern about the site that the US Government has commenced litigation against alleged offenders, including the State of Florida.
Analysis and Conclusion by World Heritage Centre and the Advisory Bodies in 1989
The Committee may wish to commend the States Party for its concern to maintain the integrity of the site.
Summary of the interventions
Decisions adopted by the Committee in 1989
13 COM VIII.16
SOC: Everglades National Park (USA)
Everglades National Park (USA)
The representative of IUCN informed the Committee of a law suit that had been brought to bear against offenders to the integrity of this site. In addition, the representative of the U.S. informed the Committee of additional efforts to protect this site, notably the allocation by the U.S. Government of US$32 million to purchase over 43,000 ha of wetlands next to the Park which would help mitigate some of the problems related to the quality and quantity of freshwater entering the park. The Committee wished to commend the U.S. authorities for this initiative and for its commitment to maintain the park's integrity.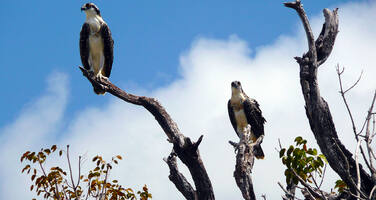 United States of America
Date of Inscription:
1979
Category: Natural

Criteria: (viii)(ix)(x)

Danger List (dates): 1993-2007, 2010-present
Documents examined by the Committee
13COM (1989)
Exports
---
* : The threats indicated are listed in alphabetical order; their order does not constitute a classification according to the importance of their impact on the property.
Furthermore, they are presented irrespective of the type of threat faced by the property, i.e. with specific and proven imminent danger ("ascertained danger") or with threats which could have deleterious effects on the property's Outstanding Universal Value ("potential danger").
** : All mission reports are not always available electronically.