Tasmanian Wilderness
Australia
Factors affecting the property in 1987*
Forestry /wood production
Factors* affecting the property identified in previous reports
Potential construction of a dam (issue resolved)
International Assistance: requests for the property until 1987
Requests approved: 0
Total amount approved : 0 USD
Missions to the property until 1987**
Conservation issues presented to the World Heritage Committee in 1987
At the request of the Australian Government, IUCN conducted a field review of this site in light of potential conflicts with the logging industry.
A report was submitted and since then the Commonwealth Government has formed a special Commission of Inquiry to investigate the possibility of any boundary exten­sions.
Analysis and Conclusion by World Heritage Centre and the Advisory Bodies in 1987
The results of this should be brought to the attention of the next meeting of the World Heritage Bureau.
Summary of the interventions
Decisions adopted by the Committee in 1987
11 COM VIII.18
Requested Progress Reports
18. The Committee requested its Chairman to write to the authorities concerned for the following natural sites mentioned in the IUCN document in order that progress reports could be submitted to the Committee at its next session: Western Tasmania National Parks (Australia); Mt.Nimba (Cote d'Ivoire/Guinea); Machu Picchu Historic Sanctuary (Peru); Niokolo-Koba National Park (Senegal); Selous Game Reserve (Tanzania).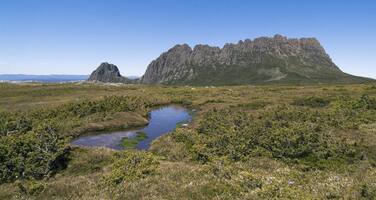 Australia
Date of Inscription:
1982
Category: Mixed

Criteria: (iii)(iv)(vi)(vii)(viii)(ix)(x)

Documents examined by the Committee
11COM (1987)
Exports
---
* : The threats indicated are listed in alphabetical order; their order does not constitute a classification according to the importance of their impact on the property.
Furthermore, they are presented irrespective of the type of threat faced by the property, i.e. with specific and proven imminent danger ("ascertained danger") or with threats which could have deleterious effects on the property's Outstanding Universal Value ("potential danger").
** : All mission reports are not always available electronically.