2 news
Day
Monday, 2 November 2015
close
Monday, 2 November 2015
On 1st November 2015, the Korean National Commission for UNESCO announced a donation of 100,000 USD to the World Heritage Fund. The announcement was made at UNESCO Headquarters in Paris by the Korean National Commission Secretary-General, Mr Dong-seok Min, in the presence of UNESCO Director-General, Ms Irina Bokova, and the Director of the World Heritage Centre, Ms Mechtild Rössler. The ...
1 min read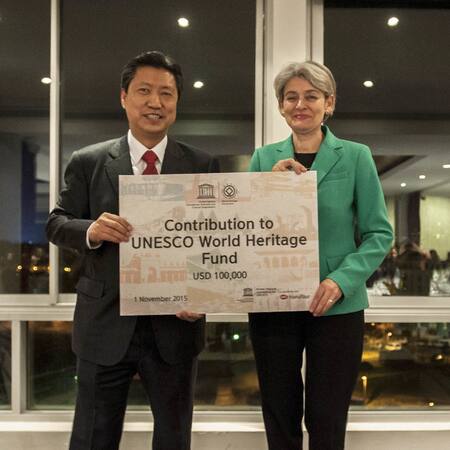 Monday, 2 November 2015
Many different types of professionals respond to an unfolding crisis.This course provides strategies for interlocking culture specialists with humanitarian specialists during an emergency situation and aims to unify these sometimes conflicting perspectives. The course imparts practical skills and knowledge for taking simple measures to secure and stabilize endangered cultural heritage during ...
1 min read