2 news
Day
Monday, 9 November 2015
close
Monday, 9 November 2015
Today Mr Mamoun Abdulkarim, Director-General of Antiquities and Museums (DGAM, Syrian Arab Republic) met with UNESCO Director-General Irina Bokova, Assistant Director-General for Culture Francesco Bandarin, and Director of the World Heritage Centre Mechtild Rössler, as well as experts in the field of heritage conservation. Discussions focused on the state of the art of cultural heritage in ...
1 min read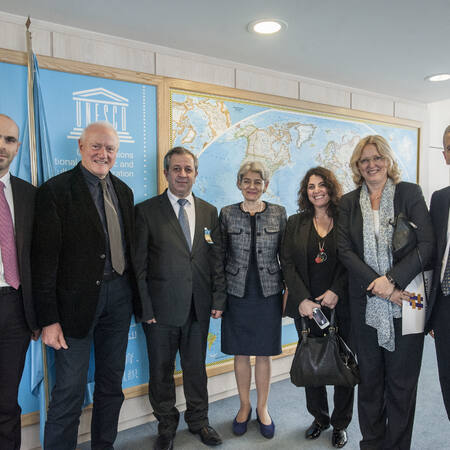 Monday, 9 November 2015
Pacific Region Training on HUL in Shanghai (China) 14-17 December 2015 The 2015 WHITRAP Asia-Pacific Region Training on Historic Urban Landscaoe (HUL) aims to update professionals on the what, why and how of HUL with the latest developments in the field. Furthermore, through this training course, WHITRAP seeks to strengthen and expand the specialist network for HUL in this area of the world ...
3 min read