Proclaimed by the 38th session of the General Conference of UNESCO (November 2015), African World Heritage Day (5 May) is an opportunity for people around the world, and particularly Africans, to celebrate the Continent's unique cultural and natural heritage
---
What UNESCO does for African Heritage
---
In collaboration with UNESCO and the Ministry of Culture and Tourism of Mozambique, the African World Heritage Fund is organizing the Third Regional Youth Forum on World Heritage in Africa.
The Forum, which follows the gathering in 2016 for English-speaking countries in Robben Island (South Africa) and the Francophone one in 2017 at Loropeni Ruins (Burkina Faso), will address the African Lusophone Youth. The four-day Forum (30 April-3 May) will consist of fieldwork on the interpretation of the Island of Mozambique World Heritage Site and will conclude with a one-day Seminar (4 May) and the official celebration of the African World Heritage Day (5 May).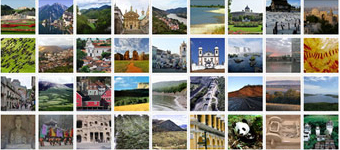 Share your photo of an African site inscribed on the World Heritage List with the hashtag #MyAfricanHeritage and follow us on Instagram to have the chance to win one of the prizes.
First Prize: Trip to the United Republic of Tanzania (Ngorongoro Conservation Area and Serengeti National park)
Second Prize: Trip to South Africa (Robben Island)
Third Prize: Visit to Cabo Verde (World Heritage Site of Cidade Velha Historic Centre of Ribeira Grande)
Fourth Prize: The top 4 to 10 winners will have their photos showcased on the World Heritage and the African World Heritage Fund websites.