Marine World Heritage in a
Changing Climate
Climate change has become the biggest threat to the conservation of the 50 marine sites on UNESCO's World Heritage List.
Rising temperatures and sea levels, extreme weather, and mass bleaching events all compound existing pressures such as fisheries, marine pollution or unsustainable coastal developments. The cumulative impact of this mix of threats poses unprecedented challenges to the future of our common marine heritage.

Our ambition is to build climate leadership across the network of sites and position marine World Heritage sites as beacons of hope in a changing ocean. Our work focuses on building resilience through the reduction of on-site pressures, empowering local communities toward holistic climate adaptation strategies and assessing the impacts of climate change on World Heritage-listed marine protected areas.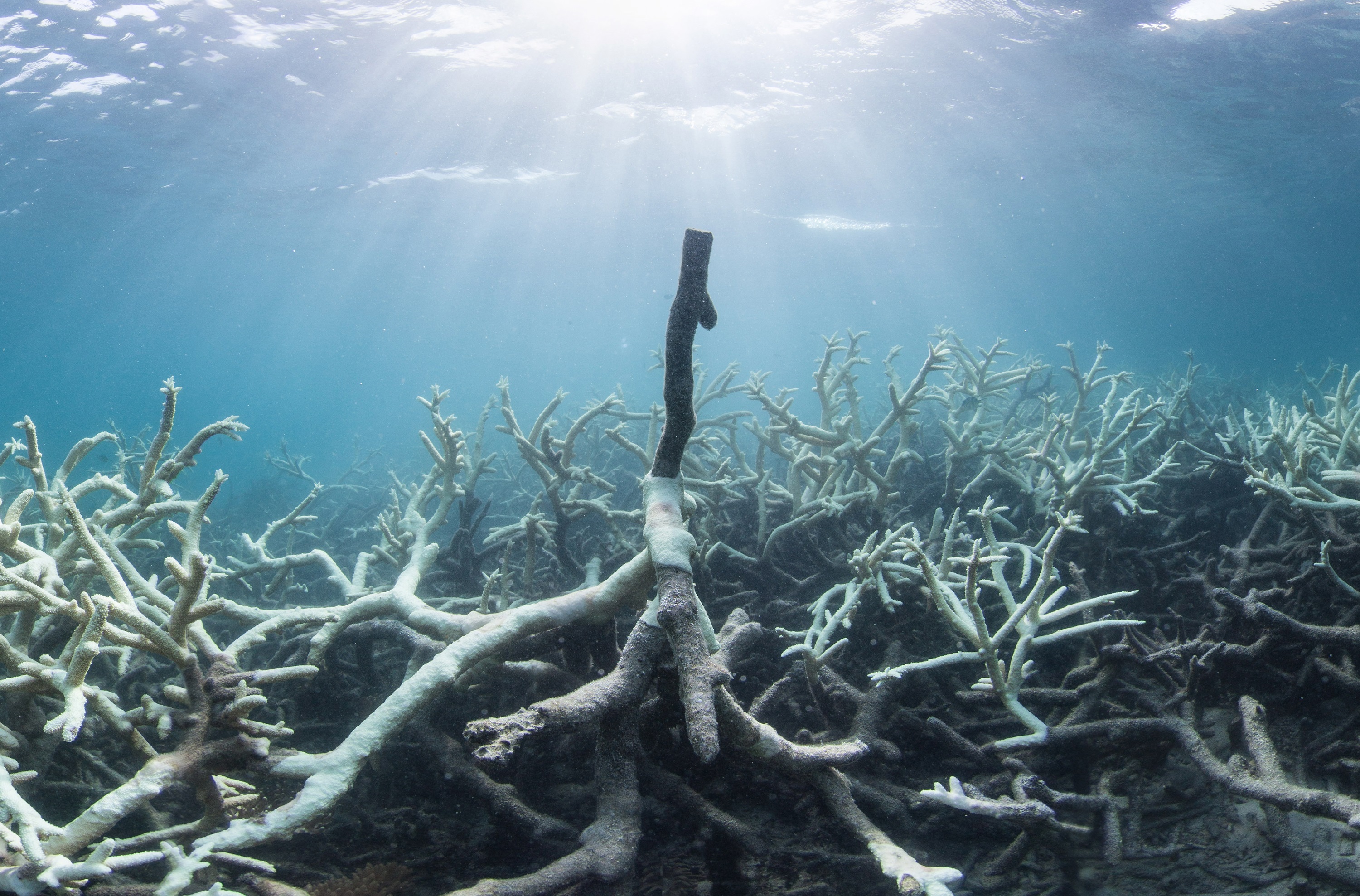 Building Resilience
Building resilience at the local level is an essential component of the long-term global response to climate change to protect people, livelihoods and ecosystems. Through its state of conservation monitoring and decision-making, World Heritage is building resilience across the world's flagship marine protected areas for over 40 years. The establishment of fisheries no-take zones, moratoria on oil drilling, ban on dumping, or the reduction of unsustainable coastal development are core conservation outcomes of this work.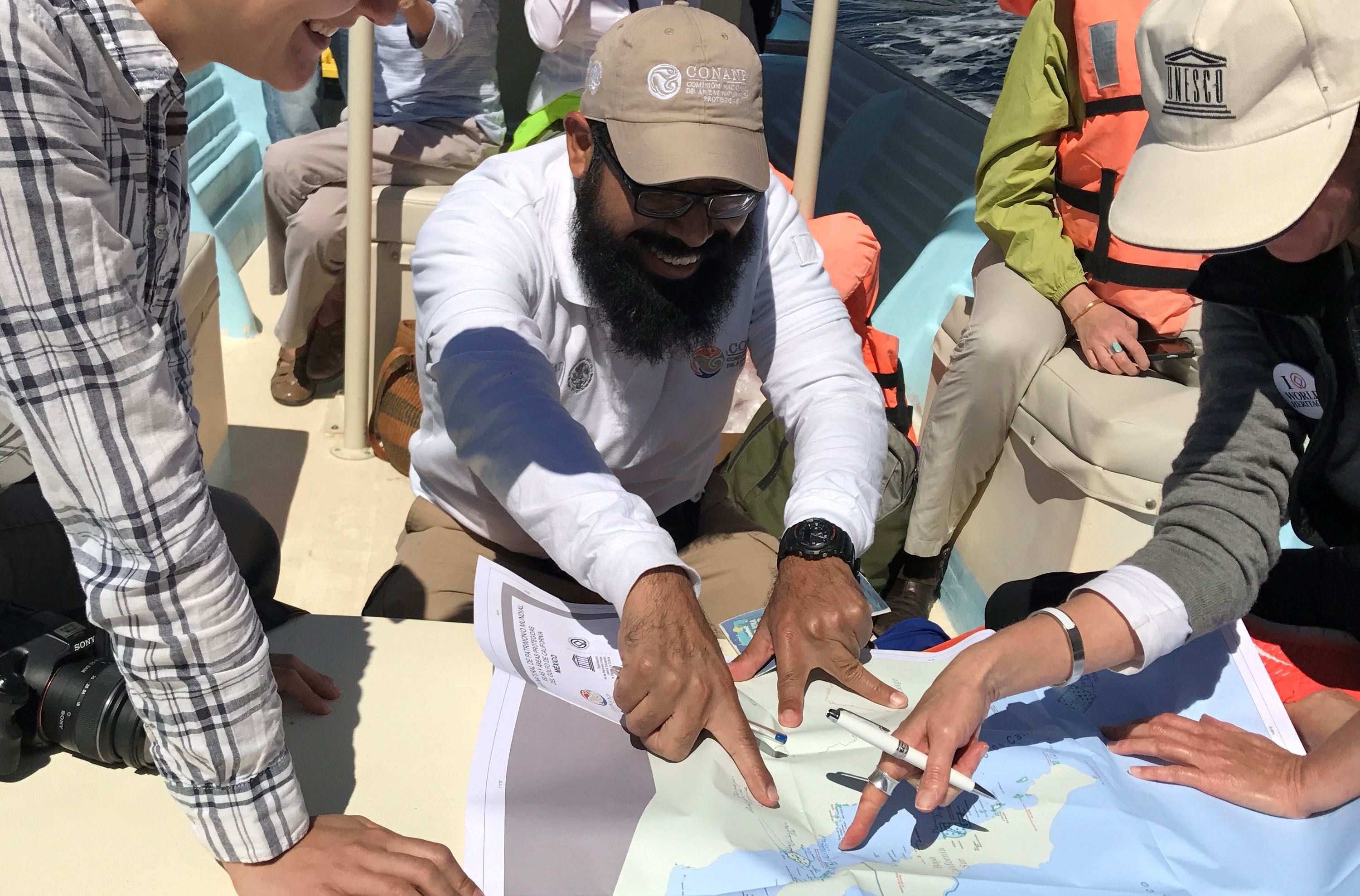 Building Climate Adaptation Strategies 
Successful adaptation requires looking at the ecosystems and communities holistically. It requires the active and sustained engagement of stakeholders across both private and public sectors. With the help of an international consortium of partners, five World Heritage-listed coral reefs in Palau, Belize, France and Australia have embarked on a new, leading-edge approach to change the way to understand climate risk and plan for the future. The project was launched in 2018 for a duration of 4 years.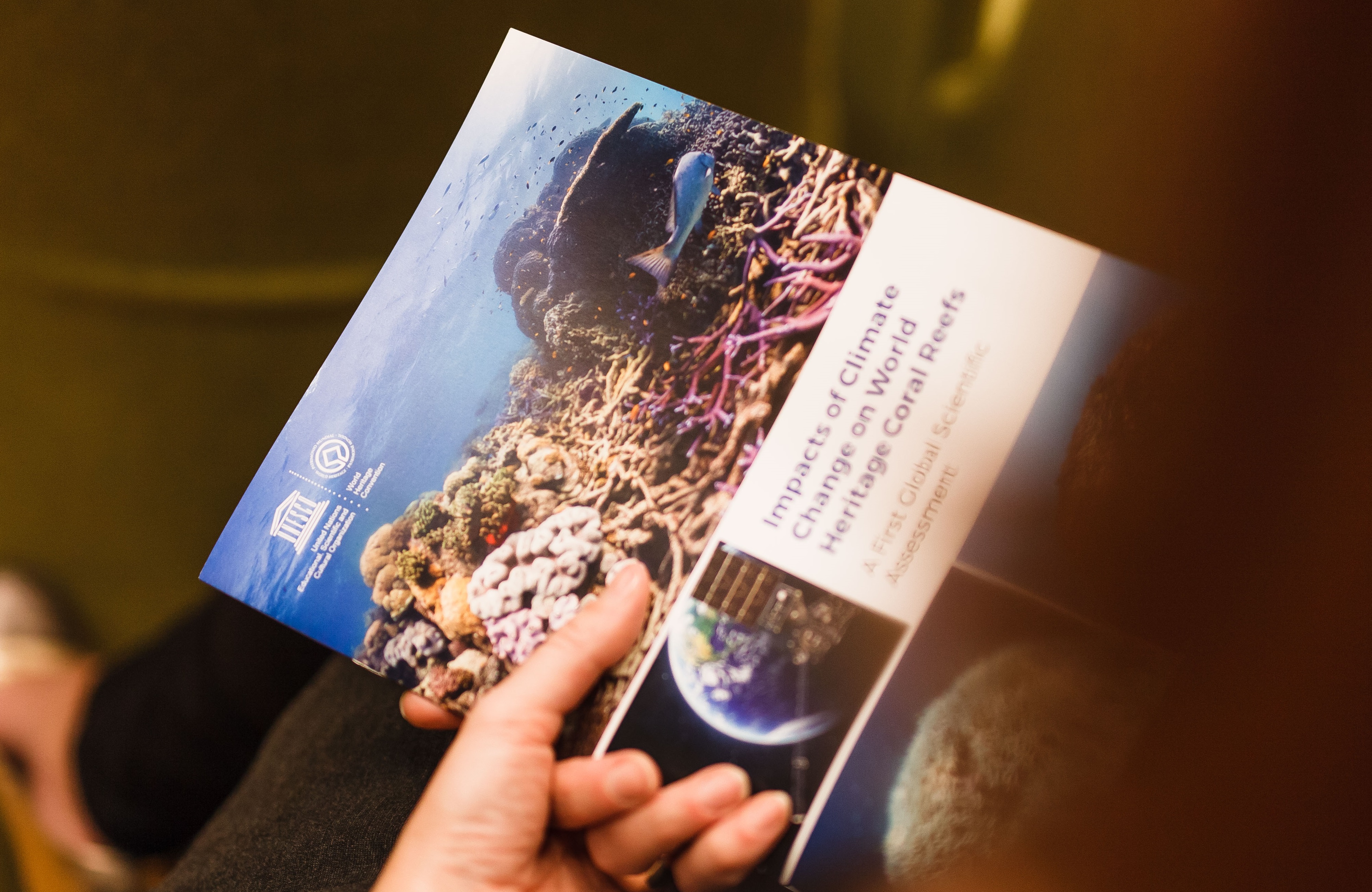 Assessing Climate Impacts
Widespread coral bleaching was first documented in 1983, but the frequency and severity is increasing. In 2017 and 2018, the World Heritage Centre launched the first global scientific assessment of climate change impacts on World Heritage listed coral reefs. The study predicts that all 29 coral-containing World Heritage sites would cease to exist as functioning coral reef ecosystems by the end of this century under a business-as-usual emissions scenario.
Images in chronological order: © UNESCO/Michelle Vanmaele; © The Ocean Agency, XL Catlin Seaview Survey, Richard Vevers / Christophe Bailhache; © UNESCO ; © Bartłomiej Banaszak, Narodowy Instytut Dziedzictwa