Blue Carbon and UNESCO Marine World Heritage
Blue carbon ecosystems include seagrass meadows, tidal marshes and mangroves. They are among the most intensive carbon sinks in the biosphere and play a central role in climate mitigation.

" border="0" alt="" />
UNESCO Marine World Heritage
Custodians of the globe's blue carbon assets
The 50 marine sites on UNESCO's World Heritage List comprise at least 21% of the global area of blue carbon ecosystems and 15% of global blue carbon assets - carbon stores that are equivalent to about 10% of global greenhouse gas emissions in 2018.

Their protection plays a central role in storing carbon from the atmosphere. But degradation of these ecosystem can also release billions of tons of greenhouse gases.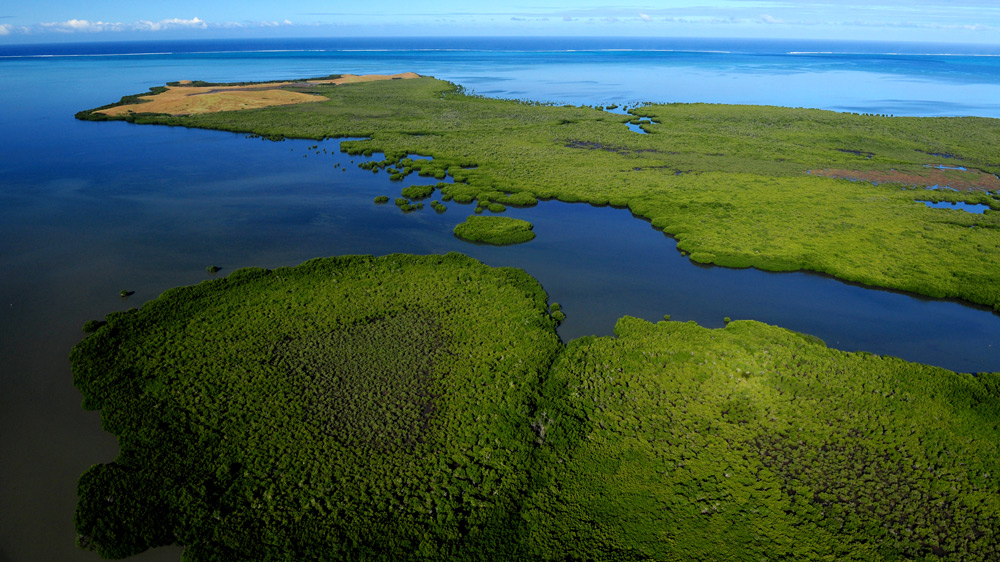 Podcast
Listen to the interview with lead author Professor Carlos M. Duarte on the importance of blue carbon to mitigate climate change, meet the goals of the Paris Agreement and help finance the conservation of the world's flagship marine protected areas for future generations.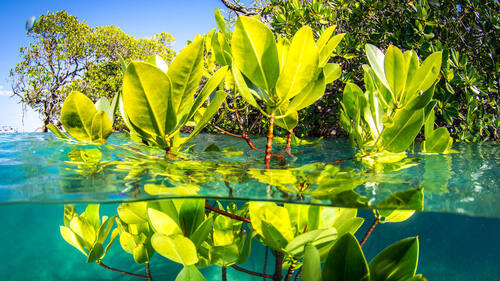 Online Meeting
In a first online meeting, held in September 2023, global marine protected area practitioners met online with leading voices in carbon credit markets, who shared firsthand insights about how blue carbon credits work, what incites businesses to invest, what a high-quality blue carbon project looks like, and how to assess viability as a sustainable financing stream in support of marine conservation. 

Recordings of the online meeting are available upon request (wh-marine@unesco.org).
Photos: © Shane Gross, © Martial Dosdane - province sud, © Stanislav Beloglazov/Shutterstock.com, © Matt Curnock / Ocean Image Bank