Delos
Greece
Factors affecting the property in 1994*
Erosion and siltation/ deposition
Human resources
Livestock farming / grazing of domesticated animals
Relative humidity
Wind
International Assistance: requests for the property until 1994
Requests approved: 0
Total amount approved : 0 USD
Missions to the property until 1994**
Decisions adopted by the Committee in 1994
18 BUR VI.B
Delos (Greece)
This archaeological site, inscribed in 1990 and excavated since the 19th century, continues to suffer from violent winds, high humidity and the sea. Conservation work has not been carried out systematically after each excavation campaign, and the site museum is too small. Moreover, the personnel responsible for the surveillance of the site appear to be insufficient. Furthermore, it seems that pastures close to the archaeological site have been rented to the Municipality of Myknos for grazing land.
The Bureau requested the World Heritage Centre to ask the Greek authorities for precise information on the possibility of a concession of grazing land close to the archaeological site, and the action they would be obliged to take to ensure the conservation of Delos.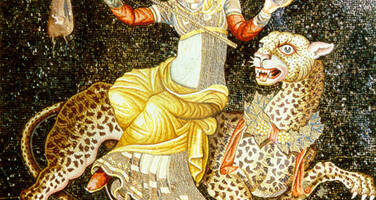 Greece
Date of Inscription:
1990
Category: Cultural

Criteria: (ii)(iii)(iv)(vi)

Documents examined by the Committee
18COM (1994)
Exports
---
* : The threats indicated are listed in alphabetical order; their order does not constitute a classification according to the importance of their impact on the property.
Furthermore, they are presented irrespective of the type of threat faced by the property, i.e. with specific and proven imminent danger ("ascertained danger") or with threats which could have deleterious effects on the property's Outstanding Universal Value ("potential danger").
** : All mission reports are not always available electronically.