Shirakami-Sanchi
Japan
Factors affecting the property in 1997*
Factors* affecting the property identified in previous reports
logging of beech forests (issue resolved)
International Assistance: requests for the property until 1997
Requests approved: 0
Total amount approved : 0 USD
Missions to the property until 1997**
Information presented to the Bureau of the World Heritage Committee in 1997
The Bureau was pleased to learn that, as requested by the Committee at the time of inscription of these two sites on the World Heritage List in 1993, IUCN had undertaken a mission to review their state of conservation and found that there were signficant improvements with regard to the management of both sites. The two sites now had well conceived management plans, providing opportunities to local communities to be involved in the management of the sites and conducting special programmes for educating the public in World Heritage values of the site. The Bureau noted that IUCN and the Japanese authorities were discussing the IUCN mission report to finalise the recommendations which will then be considered by the Japanese authorities for implementation.

The Bureau congratulated the Japanese authorities for strengthening the management of the two sites since their designation as World Heritage in 1993, and encouraged them to consider implementing the suggestions made in the IUCN report.


Decisions adopted by the Committee in 1997
21 COM VII.C.41
Reports on the State of Conservation of Natural Properties Noted by the Committee
VII.41 The Committee noted the decisions of the twenty-first extraordinary session of the Bureau as reflected in the Report of the Bureau session (Working Document WHC-97/CONF.208/4B Section III.A.c), on the following natural properties:
Great Barrier Reef (Australia)
Belovezhskaya Pushcha/Bialowieza Forest (Belarus/Poland)
Talamanca Range-La Amistad Reserves/La Amistad National Park (Costa Rica/Panama)
Shirakami Sanchi and Yakushima Island (Japan)
Whale Sanctuary of El Viscaino (Mexico)
Arabian Oryx Sanctuary (Oman)
Lake Baikal (Russian Federation)
Virgin Komi Forests (Russian Federation)
Ha Long Bay (Vietnam)
Durmitor National Park (Federal Republic of Yugoslavia (Serbia and Montenegro)).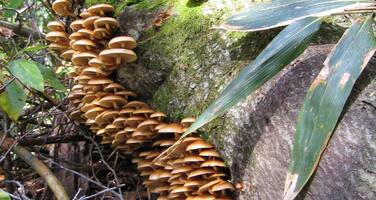 Japan
Date of Inscription:
1993
Category: Natural

Criteria: (ix)

Documents examined by the Committee
21COM (1997)
Exports
---
* : The threats indicated are listed in alphabetical order; their order does not constitute a classification according to the importance of their impact on the property.
Furthermore, they are presented irrespective of the type of threat faced by the property, i.e. with specific and proven imminent danger ("ascertained danger") or with threats which could have deleterious effects on the property's Outstanding Universal Value ("potential danger").
** : All mission reports are not always available electronically.