Olympic National Park
United States of America
Factors affecting the property in 1991*
Pollution of marine waters
Factors* affecting the property identified in previous reports
Oil spill in 1987 (issue resolved)
International Assistance: requests for the property until 1991
Requests approved: 0
Total amount approved : 0 USD
Missions to the property until 1991**
Conservation issues presented to the World Heritage Committee in 1991
[Oral report by IUCN and the Secretariat]
Summary of the interventions
Decisions adopted by the Committee in 1991
15 COM VIII
SOC: Olympic National Park (United States of America)
Olympic National Park (United States of America)
The Delegate of the United States of America informed the Committee that on 22 July 1991, a Japanese fishing vessel and a Chinese freighter collided off the Olympic Peninsula resulting in a spill of 70,000 gallons of oil. Coastal areas impacted by the oil spill include those within the National Park. An estimated 40-60% of the beaches were affected by the oil spill with short-term effects seen in the loss of sea birds, sea otters, bald eagles and other beach scavengers. These effects appear to have lessened and have been documented through the emergency response mechanism which was established following a similar, but more damaging oil spill in 1987. Long-term effects of the spill are not precisely known and the Delegate assured the Committee that: he will advise the Committee as information becomes available and will also share information on the emergency response mechanism.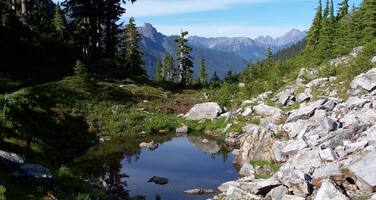 United States of America
Date of Inscription:
1981
Category: Natural

Criteria: (vii)(ix)

Documents examined by the Committee
15COM (1991)
Exports
---
* : The threats indicated are listed in alphabetical order; their order does not constitute a classification according to the importance of their impact on the property.
Furthermore, they are presented irrespective of the type of threat faced by the property, i.e. with specific and proven imminent danger ("ascertained danger") or with threats which could have deleterious effects on the property's Outstanding Universal Value ("potential danger").
** : All mission reports are not always available electronically.