Old City of Sana'a
Yemen
Factors affecting the property in 1991*
Housing
Other Threats:

Increasing number of dilapidated buildings
Factors* affecting the property identified in previous reports
New buildings; Increasing number of dilapidated buildings
International Assistance: requests for the property until 1991
Requests approved: 1 (from 1990-1990)
Total amount approved : 13,000 USD
Missions to the property until 1991**
1989: various UNESCO missions
Conservation issues presented to the World Heritage Committee in 1991
As a result of activities financed by extrabudgetary sources, such as UNDP or funds collected under international safeguarding campaigns, the Secretariat has obtained information on the work carried out or projects pending in some of the sites inscribed on the World Heritage List.
Thus, for the Old City of Sana'a (Yemen) on which a report has been submitted to the Committee at its previous session, twenty-four restoration projects have been developed within the framework of the international safeguarding campaign. Details are given in a brochure published by UNDP and UNESCO and put at the disposal of Committee members.
Decisions adopted by the Committee in 1991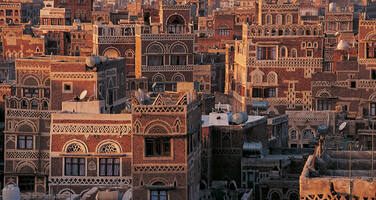 Yemen
Date of Inscription:
1986
Category: Cultural

Criteria: (iv)(v)(vi)

Danger List (dates): 2015-present
Documents examined by the Committee
15COM (1991)
Exports
---
* : The threats indicated are listed in alphabetical order; their order does not constitute a classification according to the importance of their impact on the property.
Furthermore, they are presented irrespective of the type of threat faced by the property, i.e. with specific and proven imminent danger ("ascertained danger") or with threats which could have deleterious effects on the property's Outstanding Universal Value ("potential danger").
** : All mission reports are not always available electronically.