The Great Wall
China
Factors affecting the property in 1990*
Other Threats:

Partial collapse of some platforms
International Assistance: requests for the property until 1990
Requests approved: 0
Total amount approved : 0 USD
Missions to the property until 1990**
Conservation issues presented to the World Heritage Committee in 1990
Following the donation to the World Heritage Fund of 885,000 French francs (approximately $146,000) made by the International Committee for the Safeguarding of Venice and the Great Wall of China in November 1988, the Chinese authorities communicated to the Secretariat a plan for the restructuring of Mutianyu pass.
The work will mainly concern the platforms, several of them having partially collapsed, and should be completed in 1992.
A contract for the execution of this work has recently been proposed to the Chinese authorities.
Summary of the interventions
This report was not discussed during the World Heritage Committee session.
Decisions adopted by the Committee in 1990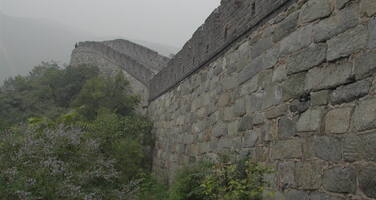 China
Date of Inscription:
1987
Category: Cultural

Criteria: (i)(ii)(iii)(iv)(vi)

Documents examined by the Committee
14COM (1990)
Exports
---
* : The threats indicated are listed in alphabetical order; their order does not constitute a classification according to the importance of their impact on the property.
Furthermore, they are presented irrespective of the type of threat faced by the property, i.e. with specific and proven imminent danger ("ascertained danger") or with threats which could have deleterious effects on the property's Outstanding Universal Value ("potential danger").
** : All mission reports are not always available electronically.