2 news
Day
Wednesday, 3 July 2019
close
Wednesday, 3 July 2019
During the 43rd session of the World Heritage Committee currently taking place until 10 July in Baku (Azerbaijan), four decisions concerning the Middle East were adopted by consensus, after constructive discussions between all delegations involved including Israel, Jordan and Palestine, and mediation by the UNESCO Secretariat. In her opening statement to the Committee, UNESCO ...
1 min read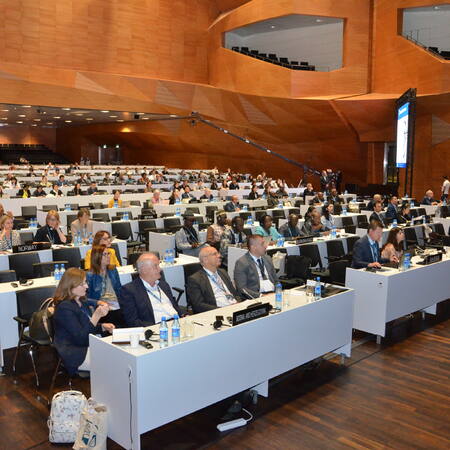 Wednesday, 3 July 2019
The World Heritage Committee, meeting in Baku since 30 June, has decided to inscribe the Islands and Protected Areas of the Gulf of California (Mexico) on the List of World Heritage in Danger due to concerns about the imminent extinction of the vaquita, an endemic porpoise in the Gulf of California. Mexico has made efforts to protect these threatened species, notably by creating a refuge for ...
2 min read