2 news
Day
Tuesday, 20 December 2005
close
Tuesday, 20 December 2005
The Fourth Expert Working Group on the Preservation of the Bamiyan Site was successfully held in Kabul/ Aghanistan from 7 to 10 December 2005. Afghan and international experts working on the safeguarding of Bamiyan issued a list of concrete recommendations for further activities to preserve the site. The Expert Working Group was formed in 2002 within the framework of the coordination mandate ...
1 min read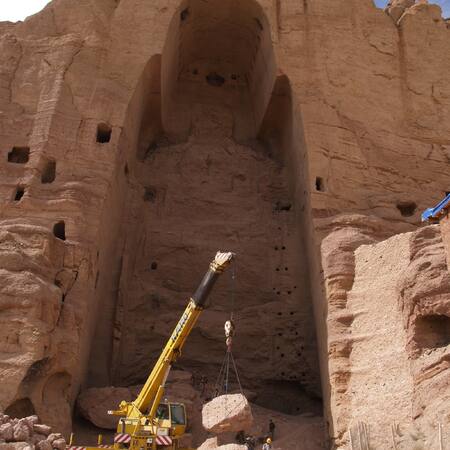 Tuesday, 20 December 2005
Following in the footsteps of Shell International and the International Council on Mining & Metals (an industry association of the largest mining companies in the world), yet in a bold show of leadership within the international financing community, Goldman Sachs, a global investment banking firm, has formally committed itself to "not knowingly finance extractive projects or commercial ...
1 min read