Saving...

your data has been saved
The values you provide must add up to 100% or 0%
The values you provide must be numbers
Help messages will be displayed again
Help messages will not be displayed anymore
By changing page, you will lose any unsaved data. Are you sure you want to change page ?
characters remaining
UNESCO Culture|2030 Indicators Data Bank
City of Hue Urban Report
The Urban Report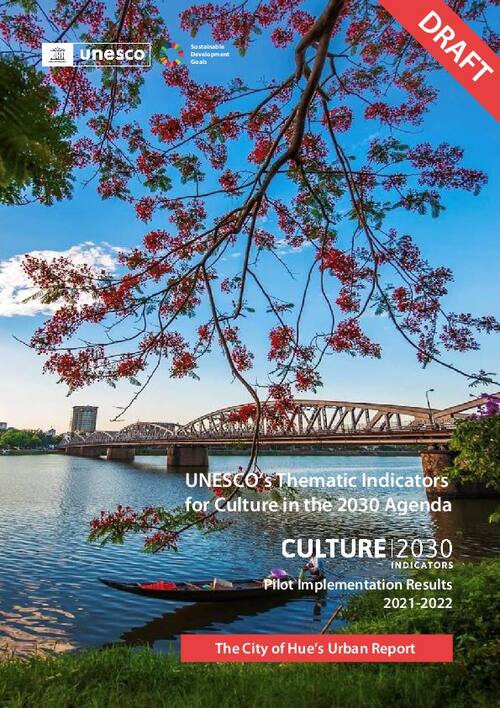 The implementation of UNESCO Culture|2030 Indicator provides a valuable opportunity for the city of Hue, Viet Nam to gain insightful inputs that help strengthen the link between culture and sustainable development.
For a long time, Hue City has been one of the main cultural and tourism destination of Viet Nam. Its history as the ancient capital of Viet Nam has created for Hue a profound system of cultural heritages assets, many of which have been recognized at the provincial and national level and 6 of the city assets were entitle by UNESCO. Hue City is also well-known among other cities in Viet Nam and the region for its enormous and consistent endeavor and achievement in safeguarding, preserving, and promoting their valuable heritages ranging from ancient citadel, traditional architectural buildings and complexes, traditional festivals, performing arts, cuisine and crafts. 

The city of Hue began implementation of the UNESCO Culture|2030 Indicators in November 2021 and completed the process in June 2022, the framework was also implemented on the national level in Viet Nam.
The Urban Report will be published in 2022.
The National Report
Visit the national report page to read about the natinal level implementation.