Berta de Sancristóbal
HEAD OF UNIT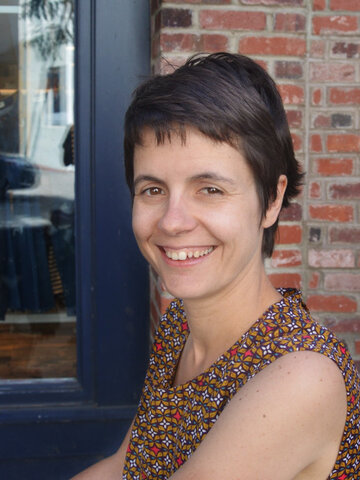 Berta de Sancristóbal graduated from the École Normale Supérieure (one of the foremost centres of French research) where she specialized in contemporary political philosophy.
She has worked in UNESCO since 2006, in particular in the Culture Sector. She was one of the editors of UNESCO's World Report Investing in cultural diversity and intercultural dialogue (2009) and worked in the Secretariat of the 2003 Convention for the Safeguarding of the Intangible Cultural Heritage for eight years. She participated in the design of a capacity-building strategy to support Member States in the effective implementation of the 2003 Convention and was actively involved in its roll-out in Western and Central Africa and Latin America and the Caribbean. She monitored the implementation of the Intangible Cultural Heritage Fund and the International Assistance mechanism of the Convention and, coordinated the work of developing a results framework for the 2003 Convention.
She joined the Secretariat of the 2005 Convention for the Protection and Promotion of the Diversity of Cultural Expressions in July 2017 as the coordinator of the UNESCO- Aschberg Programme for Artists and Cultural Professionals, a research, technical assistance and capacity-development programme focusing primarily on artistic freedom, including the protection of artists' social and economic rights, and preferential treatment (a commitment by developed countries towards artists, cultural professionals and cultural goods and services from developing countries). She then headed the Statutory Meetings and Research Unit within the Secretariat of the 2005 Convention between September 2020 and January 2022 and coordinated a number of publications, including the third edition of UNESCO's Global Report Re|Shaping Policies for Creativity, Addressing culture as a public good (2022).