Old City of Berne
Switzerland
Factors affecting the property in 1997*
Other Threats:

Fire in January 1997
International Assistance: requests for the property until 1997
Requests approved: 0
Total amount approved : 0 USD
Missions to the property until 1997**
Information presented to the Bureau of the World Heritage Committee in 1997
The National Commission of Switzerland for UNESCO informed the World Heritage Centre of a fire which broke out in January 1997 and which destroyed a number of historic buildings in the Old City. The World Heritage Centre requested a detailed report on the damages caused by the fire and offered its support to the Swiss authorities.
Action Required
The Bureau, based on additional information that may be available at the time of the twenty-first session of the Bureau may wish to express its concern about de damages caused by the fire and support to the efforts undertaken by the authorities.
Summary of the interventions
Decisions adopted by the Committee in 1997
21 BUR IV.B.56
Old City of Berne (Switzerland)
The Bureau expressed its concerns regarding the damages caused by a fire to five of the historic buildings in the Old City of Berne. It commended the Swiss authorities for the immediate actions taken for their safeguarding and restoration.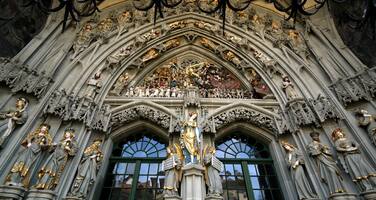 Switzerland
Date of Inscription:
1983
Category: Cultural

Criteria: (iii)

Documents examined by the Committee
21COM (1997)
Exports
---
* : The threats indicated are listed in alphabetical order; their order does not constitute a classification according to the importance of their impact on the property.
Furthermore, they are presented irrespective of the type of threat faced by the property, i.e. with specific and proven imminent danger ("ascertained danger") or with threats which could have deleterious effects on the property's Outstanding Universal Value ("potential danger").
** : All mission reports are not always available electronically.