Sian Ka'an
Mexico
Factors affecting the property in 2002*
Land conversion
Major visitor accommodation and associated infrastructure
Management systems/ management plan
Factors* affecting the property identified in previous reports
Tourism development
Land use
International Assistance: requests for the property until 2002
Requests approved: 0
Total amount approved : 0 USD
Missions to the property until 2002**
Conservation issues presented to the World Heritage Committee in 2002
New information will be reported orally during the meeting following the submission of the State Party report due on 15 May 2002.
Summary of the interventions
Decisions adopted by the Committee in 2002
26 COM 21B.17
Sian Ka'an (Mexico)
The World Heritage Committee,
1.  Welcomes the efforts of the State Party to regulate tourism development at Sian Ka'an, and invites it to monitor closely the development on private property;
2. Notes that the State Party has submitted copies of the maps prepared for the Coastal Development Plan showing how it relates to the World Heritage site boundaries;
3. Requests the State Party to report by 1 February 2003, on the impact on the site of the removal of the moratorium on construction for examination at its 27th session in June/July 2003;
4. Invites the State Party to inform on the progress made in updating the Management Programme and proposed measures to be taken to ensure its application.
The Committee may wish to examine information that will be provided at the time of its session and take the appropriate decision thereupon.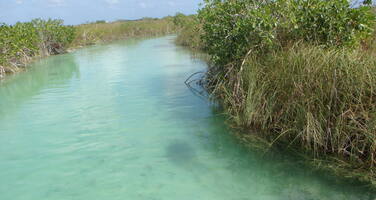 Mexico
Date of Inscription:
1987
Category: Natural

Criteria: (vii)(x)

Documents examined by the Committee
26COM (2002)
Exports
---
* : The threats indicated are listed in alphabetical order; their order does not constitute a classification according to the importance of their impact on the property.
Furthermore, they are presented irrespective of the type of threat faced by the property, i.e. with specific and proven imminent danger ("ascertained danger") or with threats which could have deleterious effects on the property's Outstanding Universal Value ("potential danger").
** : All mission reports are not always available electronically.