Historic Centre of Rome, the Properties of the Holy See in that City Enjoying Extraterritorial Rights and San Paolo Fuori le Mura
Holy See, Italy
Factors affecting the property in 1993*
Air pollution
Effects arising from use of transportation infrastructure
Terrorism
Factors* affecting the property identified in previous reports
Air pollution due to the traffic;
Vibrations due to the subway
International Assistance: requests for the property until 1993
Requests approved: 0
Total amount approved : 0 USD
Missions to the property until 1993**
Conservation issues presented to the World Heritage Committee in 1993
[Oral report by ICOMOS and the Secretariat]
Summary of the interventions
Decisions adopted by the Committee in 1993
17 COM X
SOC: Santa Maria Maggiore/San Giovanni Laterano (Holy See)
Santa Maria Maggiore/San Giovanni Laterano (Holy See)
The Observer of the Holy See informed the Committee that over the last years extensive conservation work has been carried out in the Church of Santa Maria Maggiore. The Observer also gave details of a terrorist attack which damaged the Basilique of San Giovanni Laterano. The Committee expressed its concern about the cultural heritage being the object of terrorist actions and transmitted its sympathy to the Vatican authorities.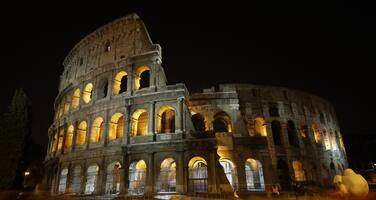 Italy
Holy See
Date of Inscription:
1980
Category: Cultural

Criteria: (i)(ii)(iii)(iv)(vi)

Documents examined by the Committee
17COM (1993)
Exports
---
* : The threats indicated are listed in alphabetical order; their order does not constitute a classification according to the importance of their impact on the property.
Furthermore, they are presented irrespective of the type of threat faced by the property, i.e. with specific and proven imminent danger ("ascertained danger") or with threats which could have deleterious effects on the property's Outstanding Universal Value ("potential danger").
** : All mission reports are not always available electronically.