Galápagos Islands
Ecuador
Factors affecting the property in 1986*
Management systems/ management plan
Factors* affecting the property identified in previous reports
International Assistance: requests for the property until 1986
Requests approved: 7 (from 1979-1986)
Total amount approved : 111,000 USD
Missions to the property until 1986**
Conservation issues presented to the World Heritage Committee in 1986
Senior Ecuadorian parks officials visited IUCN Headquarters in March to discuss possible inclusion of a marine reserve surrounding the islands in the Park.
This was strongly encouraged and a workshop on the topic is to be held later this year.
Summary of the interventions
Decisions adopted by the Committee in 1986
10 COM IX.A.16
SOC: Galapagos Archipelago (Ecuador)
16. As concerns the Galapagos Archipelago (Ecuador) the Committee noted with satisfaction the recent addition of the surrounding marine area to the national park and requested the Secre­tariat to contact the Equatorian authorities encouraging the possible inclusion of this area in the site inscribed on the World Heritage List.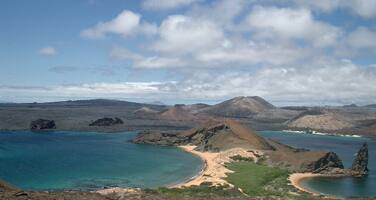 Ecuador
Date of Inscription:
1978
Category: Natural

Criteria: (vii)(viii)(ix)(x)

Danger List (dates): 2007-2010
Documents examined by the Committee
10COM (1986)
Exports
---
* : The threats indicated are listed in alphabetical order; their order does not constitute a classification according to the importance of their impact on the property.
Furthermore, they are presented irrespective of the type of threat faced by the property, i.e. with specific and proven imminent danger ("ascertained danger") or with threats which could have deleterious effects on the property's Outstanding Universal Value ("potential danger").
** : All mission reports are not always available electronically.