Expert Working Group releases final Recommendation for Safeguarding Herat and Jam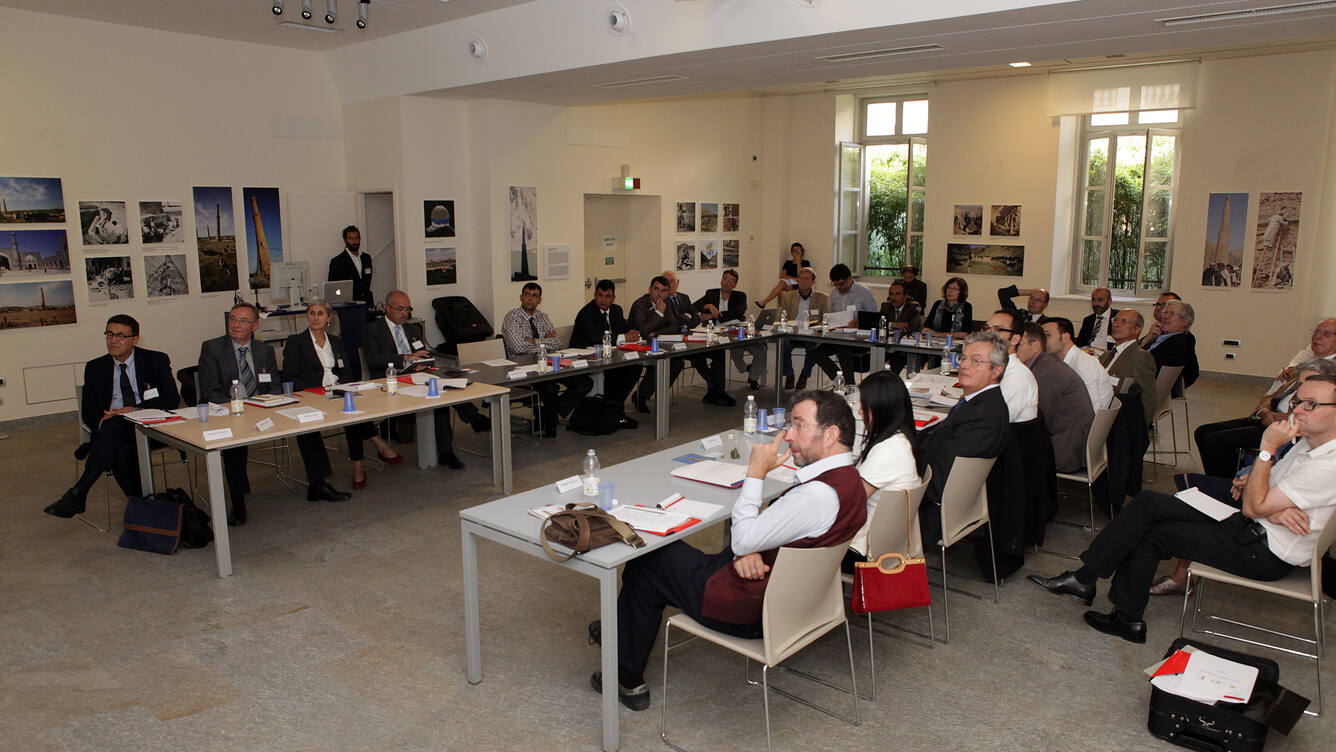 Wednesday, 21 November 2012
2 min read
The 3rd Expert Working Group Meeting  for the Old City of Herat and the World Heritage property of Jam (Afghanistan), met at the Museo d' Arte Orientale in Turin, Italy,  from 4 to 6 September 2012, released a set of recommendations for future safeguarding actions for the two sites. The Meeting brought together more than 30 well-known experts and high-ranking officials from the government of Afghanistan, as well as representatives of donor countries such as Italy and the United States of America.
Expert Working Group was formed in 2002, in line with the mandate for the coordination of all cultural projects in the country entrusted to UNESCO by the Afghan government. The Expert working Group for Herat and Jam co-ordinates activities carried out under the UNESCO Italy, Swiss and Norway Funds-in-Trust projects for the monuments of the Old City of Herat and the World Heritage Property of Jam.
This 3rd Expert Working Group Meeting, after having assessed progress made on the state of conservation of monuments and sites in Herat and Jam under these funds-in-trust projects, set  forward prioritized activities for the immediate future, and adopted a set of comprehensive recommendations for a long-term strategy for the Old City of Herat and the Minaret and Archaeological remains of Jam World Heritage property.
The Expert Working Group Meeting also served as a venue to review other bilateral activities carried out in Afghanistan by other agencies such as the Aga Khan Trust for Culture over the previous years. This greatly helped to enhance the already existing synergies between the various activities underway in Afghanistan to help safeguard the country's cultural heritage.
The Meeting provided fresh impetus to further fund-raising for safeguarding actions for the sites of Herat and Jam, as it was followed by the new pledge of funds from Italy for the Old City of Herat. Furthermore the United States announced during the 190th session of the Executive Board of UNESCO (October 2012) their willingness to contribute to safeguarding activity for the World Heritage site of Jam, and the Old City of Herat.
---
Contact:
Ms. Junhi Han (j.han@unesco.org)
Ms. Hyeseung Shim (hs.shim@unesco.org)