The Promise of Sydney conveys World Heritage agenda for the next decade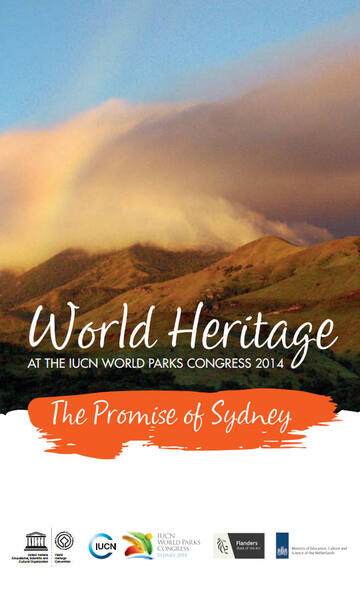 Tuesday, 19 January 2016
1 min read
For the one-year anniversary of the IUCN World Parks Congress, UNESCO has published the proceedings of this Congress to highlight the recommendations of the global conservation community on World Heritage for the next decade.
The Promise of Sydney for World Heritage sites agreed at the IUCN World Parks Congress 2014 is to secure the highest level of international protection for our most iconic natural areas, and to provide exemplary leadership within the protected areas movement on land and in the oceans.
As flagships of the world's protected areas, World Heritage sites can be the learning laboratories and a source of inspiration for the global protected area network, demonstrating best practice in various aspects of planning and management of protected areas.
Over 6,000 participants from over 170 countries met at the IUCN World Parks Congress 2014 in Sydney, Australia. Recognising World Heritage properties as the world's most iconic natural areas with highest degree of international recognition and prestige, World Heritage was one of the four cross-cutting themes during this once-in-a-decade event, organised from 12 to 19 November 2014.
The World Heritage Centre has previously published proceedings from the IUCN World Parks Congress 2003, held in Durban, South Africa, which culminated in the Durban Action Plan. It subsequently served as the basis for the Natural Heritage Strategy of the UNESCO World Heritage Centre.
This publication was made possible thanks to generous contributions from the Netherlands Funds-In-Trust and UNESCO/Flanders Trust Fund available at the UNESCO World Heritage Centre.