UNESCO Director-General calls on all parties to protect Libya's unique Cultural Heritage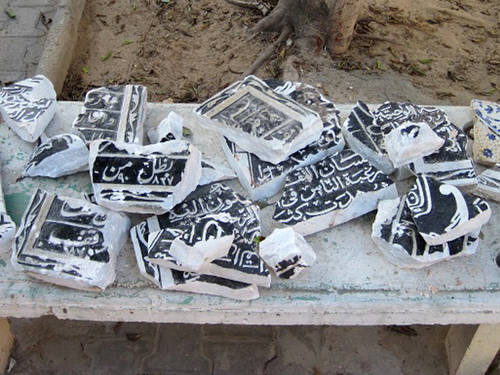 Tuesday, 18 November 2014
2 min read
Amidst alarming reports of increase in acts of vandalism, illicit trafficking and attacks on Libyan cultural heritage, UNESCO Director-General Irina Bokova called on all parties to protect Libya's unique cultural heritage. Her call came in the context of the deterioration of the security situation in Libya and in support of efforts towards an inclusive political dialogue to put an end to the current situation.
"Libyan heritage is the expression of a shared memory of the country, and its respect represents a corner stone for long lasting national reconciliation. I therefore urge all parties, as well as the Libyan population, to commit to and act for its safeguarding.  Parties should refrain from using cultural property and its immediate surroundings for military purposes likely to expose it to destruction or damage as well as to abstain from any act of hostility directed at such property," said the Director-General
"UNESCO is working with INTERPOL, the World Custom Organization (WCO) and specialized national police corps such as the Carabinieri (Italy), to increase vigilance on attempts of import, transit and sales of Libyan cultural property. I have also alerted Libyan neighboring countries on the threats of illicit trafficking of cultural property. UNESCO is further engaged with Libyan cultural professionals and NGOs to reinforce emergency measures for cultural heritage protection, and enable the rapid assessment, documentation and monitoring of heritage. We will spare no efforts in supporting Libyans to protect their rich cultural heritage" continued Irina Bokova
 Concluding, the Director-General called for parties to bring into force the provisions of the 1954 Convention and its Second Protocol, and in particular Article 19 of the afore-mentioned Convention and Articles 6, 7, 8 and 22 of the Second Protocol to the Hague Convention of 1954 for the Protection of Cultural Property in the Event of Armed Conflict (1999), to ensure that all measures are taken in military operations to appropriately secure all designated historic buildings and cultural sites and to co-operate with local authorities responsible for safeguarding.
Tuesday, 18 November 2014
2 min read