28 students from 11 countries recognized at UNESCO for their work on preserving the environment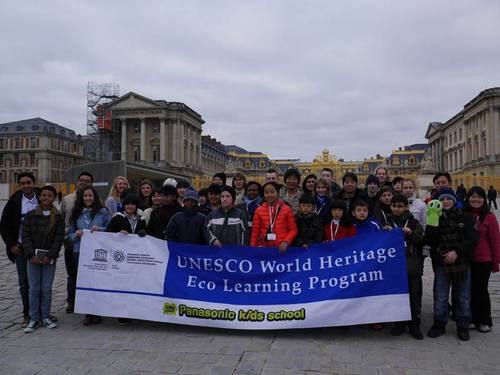 Wednesday, 11 December 2013
1 min read
Ádám Riba, from Hungary, the laureate of this year's Panasonic Eco Picture Diary award, was one of the 28 children from 11 countries who were given a three-day trip to Paris and a visit to UNESCO for their participation in the Eco Picture Diary on 5 December.
Three-hundred thousand children from all over the world took part in the contest which requires children to keep a text and picture diary illustrating their contribution to the preservation of the environment and of World Heritage sites.
The contest is part of a longstanding partnership between Panasonic and UNESCO's World Heritage Centre, which, Mechtild Rössler, Deputy Director of UNESCO's World Heritage Centre, said "helps us raise awareness among the wide public about the need to ensure the protection of our heritage and our environment."
This is the third international award ceremony organized by Panasonic in the framework of the partnership with UNESCO's World Heritage Centre.
Wednesday, 11 December 2013
1 min read