2 news
Day
Monday, 16 December 2019
close
Monday, 16 December 2019
From 25 to 29 November 2019, experts from World Heritage marine sites met in Indonesia to support the Komodo National Park with the management of its marine component. See the pictures Komodo National Park was inscribed on the UNESCO World Heritage List in 1991 for its outstanding ecosystems and biodiversity. While perhaps best known for the Komodo Dragon, Komodo National Park's Outstanding ...
2 min read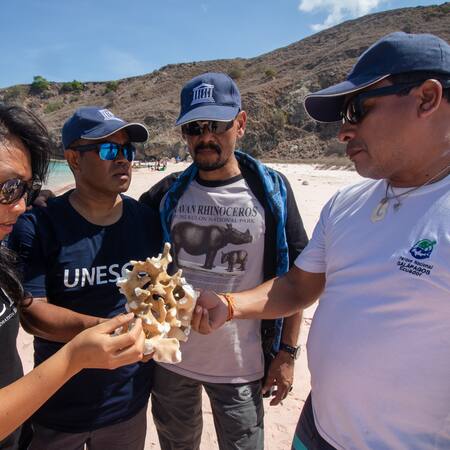 Monday, 16 December 2019
The seminar "Climate Change, World Heritage and Tourism" was presented at UNESCO Headquarters on 16 December 2019 by Paris 1 Panthéon-Sorbonne University in collaboration with UNESCO World Heritage Centre, ICOMOS France and the Association des biens français du patrimoine mondial. On a global scale, tourism is a factor contributing to climate change, especially when emissions are measured at ...
2 min read