2 news
Day
Wednesday, 14 December 2016
close
Wednesday, 14 December 2016
On 13 December, UNESCO Director-General, Irina Bokova participated, with the President of the French Republic, François Hollande, in the inauguration of the exhibition held at the Grand Palais devoted to Cultural Heritage in Conflict Situations, under the patronage of UNESCO. The inauguration was marked by a visit to the exhibition and included speeches by Ms Sylvie Hubac, President of the ...
1 min read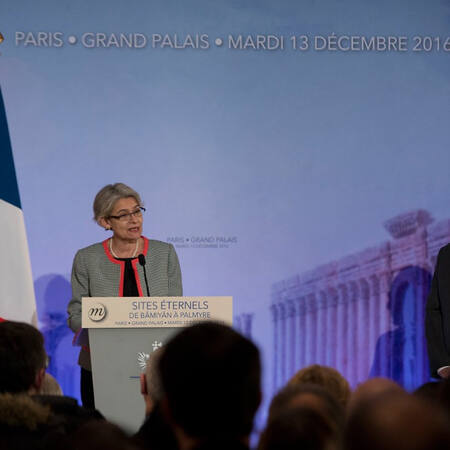 Wednesday, 14 December 2016
The UNESCO office in Iraq has led a rapid assessment mission to the Nimrud archaeological site, located in Nineveh Governorate, Iraq, on 14 December 2016. The objective of the mission was to assess the overall state of conservation of the site, in particular the extent of damage resulting from the deliberate destruction by ISIL/Daesh over the past 2 years. In addition, the mission aimed to ...
2 min read